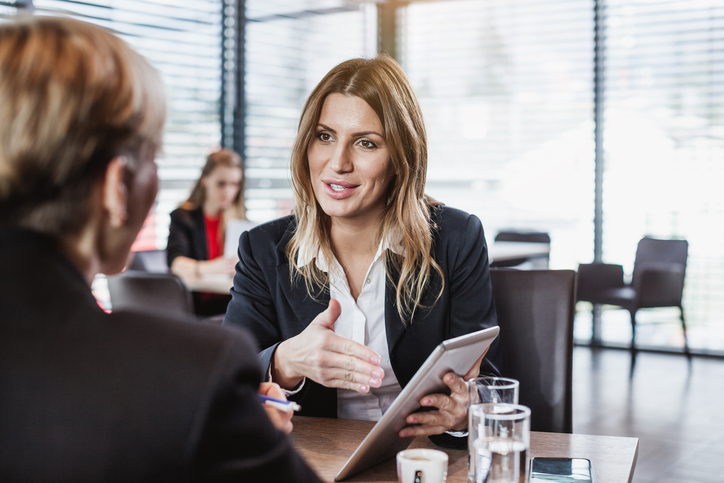 Finding the right staff isn't as hard as you think
Lawrence Bossidy, a former executive for GE, once stated that "at the end of the day you bet on people, not strategies." But as with any bet, you need to have a good handle on your odds before you actually put your money down. That may be difficult to do in the world of recruitment, but you can often tell the potential quality of the talent you find by where you're searching for it.
No matter the size of your company—whether you're GE or an SME—you might think it will be difficult to find the right staff to fill vacancies. The most important factor when seeking new hires is identifying the most effective place to look for (and advertise to) your potential new employees.
Use your network
This doesn't just mean using your LinkedIn network, though it is a proven to be a valuable tool. Recruitment for a new (or newly-vacant) role within your company doesn't even need to begin with recruiters. You, or a member of your staff, may personally know someone perfect for the role you need to fill.
This shouldn't be confused with nepotism though. There has been a great deal of controversy surrounding preferential hiring of friends and family in various sectors, particularly when it comes to entry level jobs, with a survey from last year stating that over 60% of professionals have "either witness[ed] or fall[en] victim" to it in action.
Using your contacts or staff to bring in new talent isn't the same as showing preferential treatment when hiring. One high profile business consultant goes so far as to recommend offering some kind of incentive to staff who have found new, long-term hires.
Remember that the value here of hiring someone you, or your team, knows is that you should be able to trust they are a good worker. Always check their credentials and follow normal interview procedures to make sure that you are being fair and so no-one, on either side, feels you have to make the hire.
Advertise on sector-specific job boards
Do some research into job sites or forums which cater to your specific industry, or your niche within that sector. Sites such as AoC Jobs, for the FE sector, or Dice, for IT roles, not only offer job listings, but can provide tailored advice and information directed at those looking to break into the industry itself.
While job sites like Indeed and Monster may have the highest profile, your advertisement will be (in the case of Indeed) one of over 200,000 such jobs posted every week. These high-volume recruitment sites also harbour a great deal of spam advertisements and scams, further reducing both the likelihood of the right people seeing your advertisement and your job advertisement being seen at all.
Specialist sites offer a far greater resource for both recruiter and recruitee; while you may not receive as many replies as if you had posted on Monster et al, the quality of your applicant will be higher.
Target people who may not be looking for a new job
With 380 million users (and counting) since its founding fifteen years ago, LinkedIn has become the go-to platform for professionals seeking professionals, whether they know it or not. However, sector-specific alternatives—particularly beneficial within the tech industry—provide valuable opportunities to find talent.
Harvard Business School has singled LinkedIn out for "changing the professional recruitment landscape", not only for its low-risk service, but for its revolutionary approach to headhunting. LinkedIn's comprehensive service differs from the likes of the broader job listing sites through its social networking-style interface.
Corporate users can keep track of how employees who pique their interest are developing, while updating their own company's profile with both its needs and the perks of working there. You can search keywords for employee specialities you're targeting with your current vacancies, and send informal private messages to contact users who may be actively employed elsewhere.
So if your company is looking for a new hire, be it for a freshly-created position, or to fill a vacancy, there's no shortage of viable options to make sure you get the talent your business deserves.