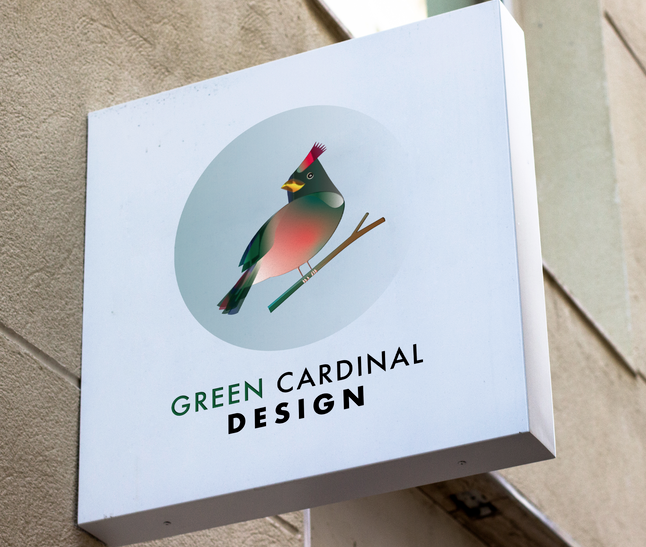 Green Cardinal Design: Lockdown-launched startup celebrates hugely successful first year
The little London design firm has transformed into a fully-fledged agency with a long list of global clients in just 12 months 
London-based creative agency Green Cardinal Design is celebrating its first birthday this autumn after a spectacularly successful 12 months acquiring clients right across the globe.
The website and logo design firm was launched just before the November lockdown of 2020 by founder Tyler Sear – who used earnings generated from cryptocurrency to get Green Cardinal up and running.
Just one year down the line and the company is a fully-fledged creative agency with an award-winning team working on an array of exciting projects.
Green Cardinal has already gained a reputation for outstanding work in various sectors, with clients in accounting (Huque Chaudhry), tech (Trifort), printing (JPD UK) audio, sport, food & drink, beauty, and style.
Services include logos, branding, individual webpages and whole websites, with Green Cardinal immediately separating itself from the competition by embracing a personalised approach to projects.
Founder Tyler Sear explained that demand for higher quality websites skyrocketed during COVID – and Green Cardinal has succeeded in working closely with businesses to build user-friendly domains that get results.
Sear stated: "We tend to see a lot of businesses come to us with a lack of knowledge of what a good website actually is. They want a website that works – but how you achieve that is different for every client.
"We work closely together with companies to understand their pain points and then guide and advise on what's best.
"Using this info, we build websites that convert. It's not just down to the design, it's about putting the right elements in the right places; making sure the Call To Action is included in the best spot, ensuring the navigation is all connected, and that the copy is written in a tone of voice that speaks to the customer."
Learn more about Green Cardinal Design by visiting the agency's website.