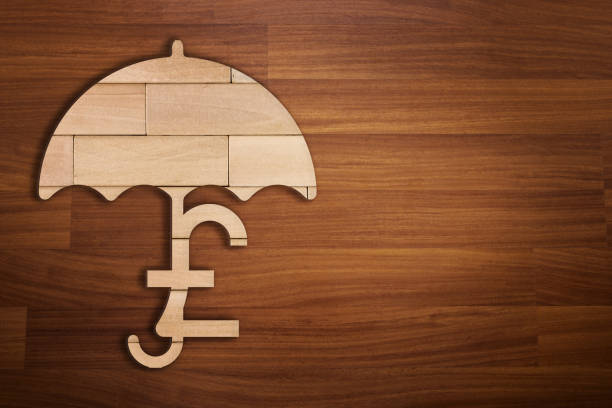 How Buying Life Insurance Can Boost Your Finances
As you get old, you start to wonder about different things to maintain yourself, and you start to Google tips to get in shape after age 50 or stay active when you get old. However, another way of maintaining yourself is to stay away from stress of all kinds. That's why we bring you this article that will help you understand how to boost your finances with one simple thing.
If you have ever considered getting life insurance but thought it would just increase your bills, then you could be very wrong. Getting life insurance is very beneficial to you and your loved ones as it leaves a nest egg for them after you pass away. Life insurance can also be used as a savings account, allowing you to save more money as you age. Life insurance can serve a lot of financial benefits. Consider your life insurance policy to be the Swiss army knife of your financial toolbox. It's a basic yet multi-purpose instrument that can help you with your financial and estate planning in a variety of ways, some of which you probably haven't considered. Following are some of the ways you can boost your finances with life insurance.
1. Tax-Deferred Growth
One way to boost your finances is to decrease your cost, and that can also be done by reducing your tax expenses. Permanent life insurance with an investment component permits you to grow your wealth on a tax-deferred basis. This way, you don't pay taxes on any interest, dividends, or capital profits on the cash value component of your life insurance policy till you withdraw the proceeds.
2. Locked-in Premiums
A permanent policy is more expensive than the other life insurance options on the market, with higher premiums, meaning you pay more. At first, this might seem like a negative, but the return of premium is more. However, if you dig a bit deeper, you will find that you pay the same amount of premium throughout your life as your permanent life insurance never expires. But with other life insurance options, although you might have to pay a lower premium after the policy's expiration, your premium rate can go up.
3. Cash Value Aspect
In a permanent life insurance policy, you have two pots that you fill; one is your death benefit, and the other is the cash value. The former increases your death benefit monthly, but it's the latter that helps you construct wealth.
You can increase your wealth every month and build financial savings over time with the cash value aspect. Then, while you want to faucet into the money you've accumulated, you could do so by recreating it–at the same time as you're still alive.
The standard life insurance policy lets you grow your cash value by 6-8% yearly. Compared to the standard 0.1%, that is quite significant in a standard savings account. So you're getting extra growth or even extra money to utilize later in life.
4. Discounts on Other Insurances
You might not have known that life insurance can also get you a discount on another kind of policy. If you get auto, home, and life insurance from the same provider, you will likely earn a significant multi-line discount and be able to lower your interest rates, which will drastically save you money in a short period of time.
5. It Supplements Your Retirement Savings
Getting life insurance doesn't just give you death benefits, but it also accumulates cash value. As the cash value builds up over time, you can utilize it to cover your expenses like getting a car or making a down payment on a house. You can also supplement your retirement saving from it.
6. Accelerated Benefits
You may be able to acquire anywhere from 25% to one hundred% of your permanent life insurance policy's death benefit before you die. If you develop a health condition like heart problems or cancer, you will be able to worry less about your medical expenses. Keep in mind, if you get diagnosed with a serious medical condition and then try to get life insurance, you are setting yourself up for very high premiums or even getting turned down by providers. Get yourself coverage before it's too late! It finances your medical bills and allows you to live a good life. However, if you decide to get a policy at your older age, you would be more likely not to be suitable to get one because of your increased health issues. In that case, you can get no exam life insurance.
Boost Your Finances
Most people think about life insurance because they can only protect the people in the event of death and then help their family members adjust without them with compensation. Where that is true, people mostly ignore its other benefit. With life insurance, you can boost your finances significantly. It's important to remember that you're never too young to obtain life insurance. The purpose of life insurance is to alleviate the financial burden on your loved ones in the event of your death. When you are in your twenties (or thirties), you should seriously consider getting life insurance to protect your family and help you create a financial security net.