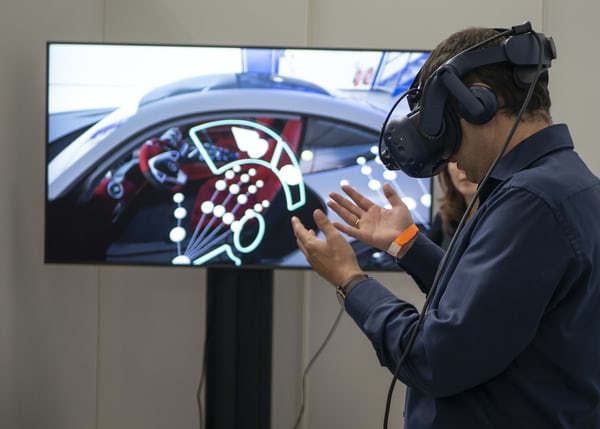 How New Tech Inventions are Changing the Game
Sports betting is a diverse and complex industry. It includes old favorites that have been around for decades such as betting on NFL odds or NBA stats, but in recent years it also includes eSports and following sporting events happening across the globe.
The industry was always very much dependent on technology, especially so when it comes to predicting NFL odds and using stats to bet in a more organized and prepared manner. Here's how the tech innovations are shaping the industry now and how they'll do so in the years to come.
Mobile Betting 
Betting has been moving to mobile devices for a long time and now, it can be said that it's mostly a mobile device activity. It's still possible to bet on the desktop device of course, but apps and an overall design are mostly focused on mobile device users.
What constitutes a mobile device also changes rather quickly, these days. Wearable devices are becoming more prominent in the betting industry. These devices are now rather common and they are making it quite easy to quickly place a bet or turn one down, without having to use a phone,
Virtual and Augmented Reality
Virtual and augmented reality have grown and improved greatly in recent years. It's now what we all imagined it to be just a few years ago when it seemed the technology is something out of a science fiction movie.
This has become increasingly important during the pandemic when on the ground casinos aren't safe to use and the industry is trying to make the most out of the situation we're all in. This has, in turn, made the VR and AR tech better, since there were more users and more need for improvement.
Social Media Marketing
Social media have been important for marketing sports betting ever since there was social media to think about. However, now they are considered to be the main hub for creating networks and communities between those who enjoy sports betting as a pastime.
This allows sports betting establishments to better target their marketing efforts and find the customers that are perfect for the service that they are providing. It's also much less expensive than any other marketing channel while remaining equally if not more effective. The players also find this to be a more familiar setting to find a gambling establishment.
Making the Payment Process More Secure
Betting online was always a bit risky and the players were always looking for insurance that their payment would be processed safely and quickly.  There are many efforts that gambling establishments are putting in place in order to make these happen, and many of them are new and quite innovative.
Tokens and two-point identification are now common practices with most gambling establishments. They provide additional steps between the player and making transactions with actual currency, thus making the whole process more secure if done unintentionally or with malicious intent.
Using Cryptocurrency as a Payment Method
Cryptocurrency is one of the most important innovations of our time and it has found its place in countless industries, starting from finance and investing. Betting is no different and in fact, it has quickly discovered that benefits are coming from using cryptocurrency that suits both the gambling establishments and the player.
Paying with cryptocurrency is quick, simple and you don't have to leave any personal data online in order to do so. There are also much fewer fees than when using traditional currency and a traditional banking system, which takes its cut in the process.
A New Kind of Player
Out of these tech changes and an influx of players, a change has come to the industry that's not really tech-related but it goes to the core of who's gambling and how. A new and younger demographic of players is now dominant in the industry and they take all of these tech innovations for granted.
This new kind of player is also betting based on skill and research much more than one luck. The industry will need to adapt to accommodate this change and overall it will probably become more challenging and interesting.