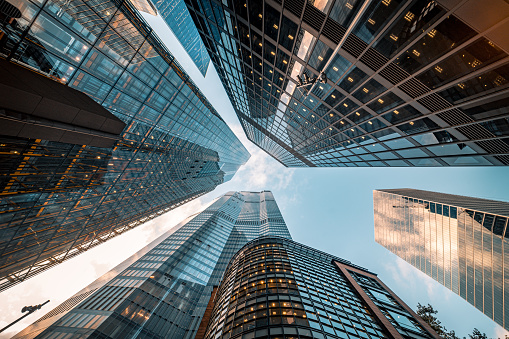 Invest Some Money in the Stock Market to Get a Higher Return on Investment
Investing in the Stock Market is the ideal investment resource for investors looking to get started in the world of stocks. So, if you want to invest in the stock market, It's one of the best ways to build wealth over time. But a lot of folks are nervous about investing in the stock market. All they can see are those big risks and possible big losses but that isn't always the case.
Here are reasons why you should invest some money in the stock market;
Improves the Odds of Getting Higher Return on Investment
Investing in the stock market boosts the odds for higher return on investment. But it is not so easy to invest in the stock market. It requires some research about the company and its financial condition too. 
You have to know about the following things before you start investing in stocks:
Ø  The company's financial status
Ø  The company's future plans
Ø  The industry trend
Ø  The expected return of your investment
Get Regular and Passive Income
Whether you are a financial expert or a complete newbie, investing in the stock market always offers you the opportunity to earn regular income. This is why so many people decide to invest in this business despite all its risks. 
But you need to invest with caution to avoid losing your money. However, your chances of making profits from the stock market are much higher if you follow these guidelines:
Never risk more than 5% of your investment capital on any one stock. This way, even if the stock goes down, your total investments won't be affected significantly.

Don't be greedy when it comes to making profits with your investments in the stock market. You should always take into account that the value of the stocks may go down as well as up, so it's better to sell them when they start going up significantly instead of waiting for them to reach a certain price and then selling them at a lower price.
Liquidity
There are many reasons why the stock market is still one of the most popular investments among investors of all ages. One such reason is liquidity. A highly liquid investment can be easily converted into cash without any loss in principal or value. The stock market is considered one of the most liquid markets available today because it has very minimal restrictions on trading shares in public companies.
Creates Room For Financial Growth
Another reason why many investors prefer to place their hard earned money into the stock market is because it provides them with the opportunity to make a significant amount of money by investing in companies that have great potential for growth. 
By purchasing shares in businesses that are growing rapidly, investors gain ownership over profits that would otherwise go to company executives and employees instead.
Investing in the stock market requires a lot of research and knowledge. The investor has to know that the share prices always fluctuate under the influence of several factors. Therefore, you must keep your mind open to new ideas and opportunities. 
This is why you should go for the investment companies having a great experience in this field. The success of your investment is directly related to the support you get from such companies.
Finally, most people invest in the stock market because they feel a sense of comfort knowing that they have access to their money when they need it. 
For example, retirees often invest in stocks because they need money on a regular basis to pay bills and tend to their financial needs.