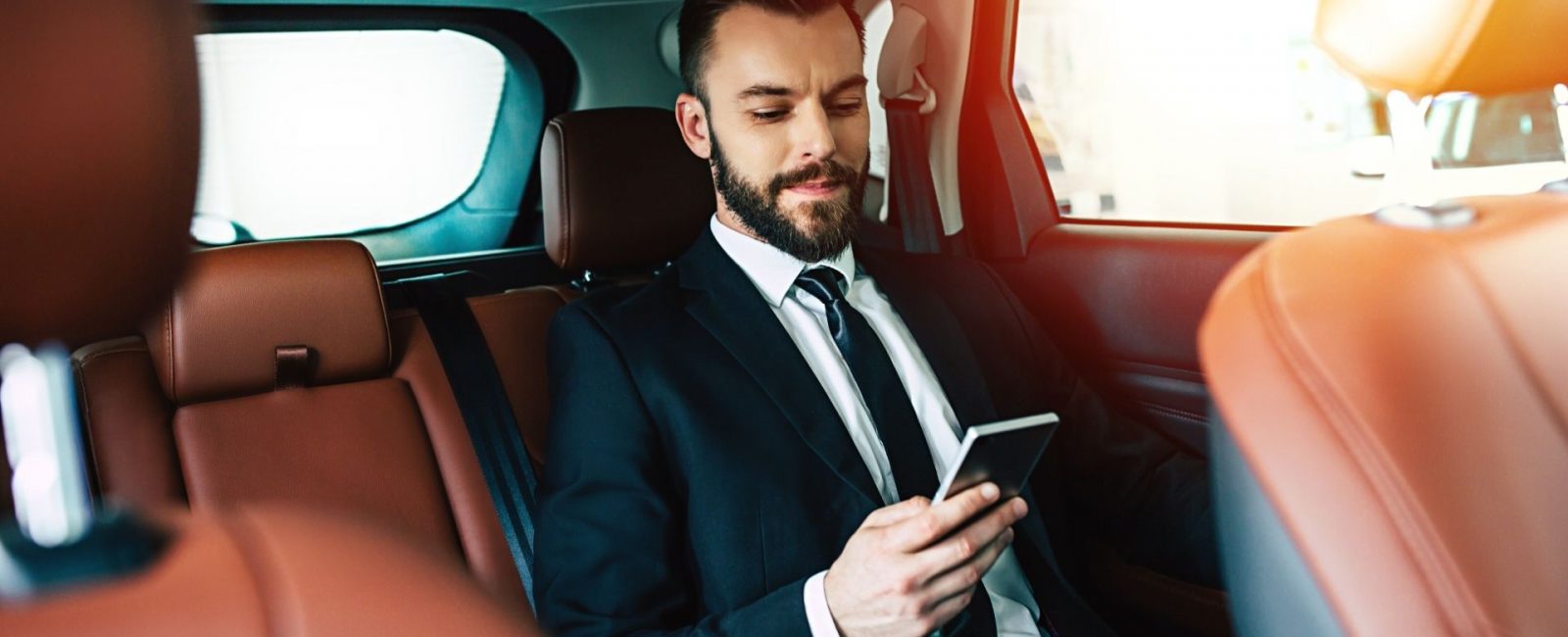 How reliable are business travel car services?
When it comes to travelling for business, it is essential that your journey is efficient and runs smoothly. Whether you are travelling to meet a client, or looking to secure new business, failure to reach your destination at the agreed time or a bad journey can have serious implications on how business-ready you are.
Ultimately, business travel is not about the luxury. It is about ensuring your needs as a passenger are met. When it comes to business travel, consistency and reliability are essential qualities, but too often they are lacking or altogether absent.
How are ride hailing apps commonly used?
Over recent years, ride hailing apps have been on the rise. They have proved to be a highly successful business model, with limitless options for passengers at their fingertips. The ability to book transportation through your device and receive updates on your driver's location is favoured by many. However, do these apps offer much more than this?
The University of Chicago Booth School of Business recently conducted an in-depth study analyzing the onset of ridesharing apps and ride-hailing popularity and a resulting increase in the number of motor vehicle accidents and fatalities. The study indicated that rideshare services like Uber and Lyft have led to a 3% increase in overall accident fatalities.
Ride hailing apps are very locally centred and are most comfortable making local journeys. These apps have been popular for shorter journey's, often in the city where they are most comfortable. However,  it has been highlighted that these ride hailing apps are often for trips, that, in the past, they would have walked, taken public transport, or simply not gone out at all.
How should you travel for business?
Although ride hailing apps are great for leisurely transport, they are not the most discreet form of business travel. Ultimately, your journey will consist of being taken from A to B by someone with a satnav on display. Once you have reached your destination, the driver will remain in their car and you will have to gather your belongings yourself. Regardless of the time of day or night and the surroundings, by using ride hailing app, you are on your own.
Preparing for business travel should be as important as the event or meeting you are travelling to attend. If you are travelling for business, it is highly likely you will be carrying valuable times such as laptops and business phones, as well as sensitive information with you. You'll also want to avoid being distracted as no one wants to arrive at a crucial destination feeling anxious or flustered.
That is why a dedicated car service, offering chauffeur class transfers is the best solution for your journey. Whilst older forms of transport like the black cab is more established, chauffeur driven cars provide an extra element of discreet support who are fully dedicated to fulfilling the needs of your itinerary.
Consistency is key
Reliability is not something you can underestimate, but it is something you might think you have experienced, until you experience it properly. Knowing you can consistently rely on your mode of transport has its benefits. No longer do passengers have to worry about turning up to their destination late or in some cases having to provide directions to the driver. This all adds unnecessary stress to the passenger and could hinder their performance at their destination.
By choosing a chauffeur driven car service, your business journey will be seamless with clear focus on the importance of your itinerary. A highly trained professional driver can put your mind at ease, by having a contingency plan for all potential delays that may crop up. It is their responsibility to put you, as the passenger, first. The requirements of the passenger are a priority for executive drivers, who aim to provide an underlying sense of quiet confidence in the entire process.
The Repeat Performance
The other key benefit of an executive chauffeur class transfer service is that it is never going to be a one-off. You may have experienced a rare occasion of miraculous public transport, where everything goes to plan and on time. However, this occasion stands out for one reason and one reason alone, because of its rarity.
When choosing a chauffeur driven car service, you are expecting to receive the consistency of a smooth journey and great customer service. It is not a question of whether this time will be as good as the last. The whole point is that every journey you make will always be to the same high, professional standard.
Therefore to summarise, ride hailing apps are great for navigating around the city, but by choosing an executive car service for your business travel, you are putting your needs as a passenger first by gaining that additional support from a chauffeur driver who is fully dedicated to fulfilling the needs of your itinerary.