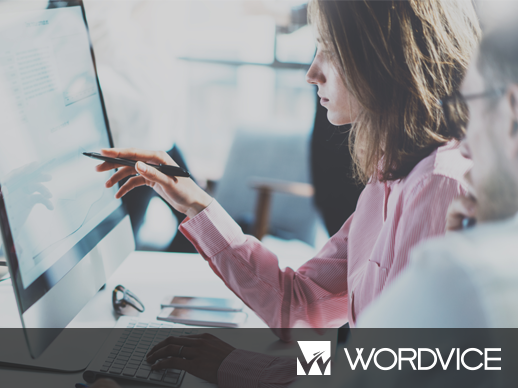 Wordvice Uses Technology to Help Researchers Their Improve Writing in Scientific Journal Manuscripts
Wordvice, an international editing company with headquarters in South Korea and the United Kingdom, has pioneered several online tools to help research authors improve the writing quality of their journal manuscripts and get their work published in top scientific journals. These technological features aim to improve both the efficiency and accuracy of the language editing process
Beginning in 2015, Wordvice began implementing an automated order management system that allows users to place an order and upload their documents without assistance from human workers. In the years since, the ordering system has been refined. Unless there are further questions or requirements for specific documents, orders are allocated to editors automatically, taking into account the academic field and subdiscipline of the document and forwarding the work to English-language editors with subject expertise in these specific areas.
Many authors (especially those whose first language is not English) are required to seek language editing before submitting their work to journal editors. According to Wordvice CEO John Lee, "Researchers hoping to publish in top journals in their field want the highest quality revision at an affordable price, but they also want convenience, and most people have no interest in going through internal staff members to explain exactly how they want their work revised." With these criteria in mind, Wordvice's goal has been to use advanced automation coding and large amounts of order data they have acquired to build a system that ensures an author's work is given to an editor with highly relevant experience in the author's field.
However, because many authors still want to communicate with their editors if they have any questions or specific instructions for editing, Wordvice has also created a direct internal messaging system between clients and their editors. This allows for seamless two-way communication without an intermediary. As Lee puts it, "this satisfies both client and editor, since they don't have to spend valuable time sending emails to our staff relaying questions and demands about their work."
In addition to these features, Wordvice's website provides an "instant price quotation," which allows customers to enter their document type, word count, and preferred turnaround time and receive the exact price of their quote. This quotation tool can be used for all types of revision services—from essay editing for college admissions, to academic proofreading and editing for research papers, dissertations, and theses. Although several major online editing companies provide a similar feature, many others require authors to submit their document first and await a price estimate, which can take anywhere from a few hours to a day or more.
Lee maintains that the use of this proprietary technology is designed to make the pre-submission process easier and more streamlined for researchers hoping to publish in academic journals, while maintaining the high standards of quality its manuscript editing services have always upheld. "It's always about finding a way to make our clients satisfied and choose our services over those of our competitors."
Wordvice is currently offering a 10% discount (discounts up to $50) on its standard or premium academic editing services. Users can apply the coupon code ACADEMICUS2020 at checkout to claim this discount and receive the full features offered by their proofreading and editing services.
For more information on Wordvice's editing services and academic writing resources (including instructional videos, webinars, and articles on myriad writing and editing topics), readers should visit www.wordvice.com and view the full menu of revision options. Discount offer expires 12/31/2020.