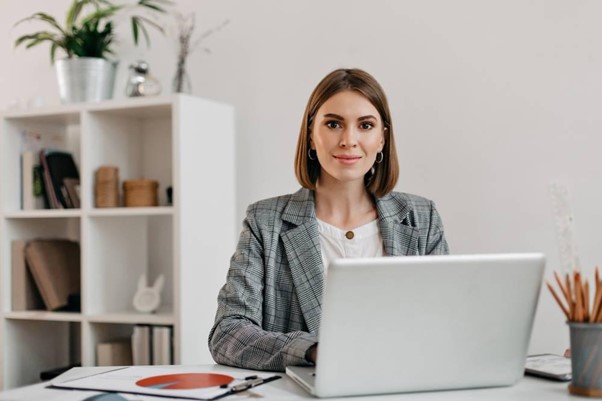 How To Become A Good Manager In Workplace In 2022?
Everyone who is in a field of service, working for an organization, desires to become a manager. However, many do not have basic management skills. Even the experienced managers, at times, lack proper management skills. As a result, the organization they work in goes into mismanagement.
This is nothing but a curse for an organization. If you have become a manager recently or even going to become shorter, keep knowledge about management.
Here, you can go through the basic ways by which you can become a good manager in your workplace. Just go through the entries and you can understand.
Ways To Become A Good Manager In 2022
Here are the ways you can become a good manager of an organization. Always remember that a good manager can be a treasure to a company. So, read the points now:
1.  Observe The Co-creation Approach
As a manager, you should always follow the co-creation approach. This does not only makes you a manager but a leader too. So, you should always maintain the leader's commitment to duty.
The basic pillars of co-creation are as follows:
Transparency in compensation decisions
Providing the chance to the employees to set their goals
Maintaining proper flexibility when it comes to work
Entertaining all valid feedback from the employees
Track the level of input from all employees and note them seriously
2.  Fix The Unconscious Bias
As a manager, you need to always fix the unconscious bias. Remember, any kind of unconscious bias can bring down the productivity of a team. It can result in nothing but a poor delegation of authority. The best you can do, however, is to face everything that comes with the unconscious bias system.
As a manager, you need to face yourself first, followed by your business process, board, and team members. Once you honestly judge all these pillars, you can understand and fix all sorts of problems.
It is obvious that a business process might contain certain glitches but you can be a good manager by solving everything that is in your hand.
Fixing unconscious bias can also help you abolish any kind of micromanagement in the company. You should always remember that micromanagement is no less than a virus. It can infect all the team members and lead the level of good production to death.
Always remember that there are several instances where a developing company has turned into ashes due to micromanagement.
3. Listen To The Employees
As a manager, you should always treat the other employees as teammates. So, it becomes your grave concern to listen to them. While listening, you can understand where an employee is facing a problem. So, you can take an initiative to improve the condition.
Even you can ask your employees where the positive signs are in case of a business. As a result, you can take your time and improve the whole thing.
Moreover, by listening to all the employees as a manager, you can come to know about their strengths and weaknesses. So, you can assign them works according to it if possible.
As a result, your resource management and demand management can never go wrong. This way, there would always be a proper balance in the organization.
4. Give The Employees Time To Innovate
A sign of a good manager is that he allows innovation in all aspects. Well, if you are flexible and interested to take on new innovations, you can obviously be a good manager in your workplace.
Now, for this, you need to give the employees some time they can innovate new ideas. Business process tacking can thus become easier. As a result, you can seek good profits.
So, the best you can do is a plan for regular brainstorming sessions in the company. Remember not to boss around but be a leader. You should always remember that your lead can take your organization to new heights.
5. Let Your Employees Grow
Employee growth is such a thing that leads an organization to all-around development. Now, you should always make sure that the employees get a chance to grow professionally and financially.
Once, this thing occurs, they can give total dedication to a company and a business process. A sign of a good manager is to lead all the employees on that road.
Final  Words
So, these are some ways how you can become a good manager in your workplace. The best you can do is understand what can be good for the organization you work for. At times, you might find some employees dealing with their personal problems. Try not to overlook them as they are human beings after all.
As a good manager, you need to be a sensible human being and a leader. Remember, there is no point in being a sales machine and a boss. As a fundamental, you can always remember the theory of Karma. It is all about getting back as something as a manager what you give to an organization is the same.