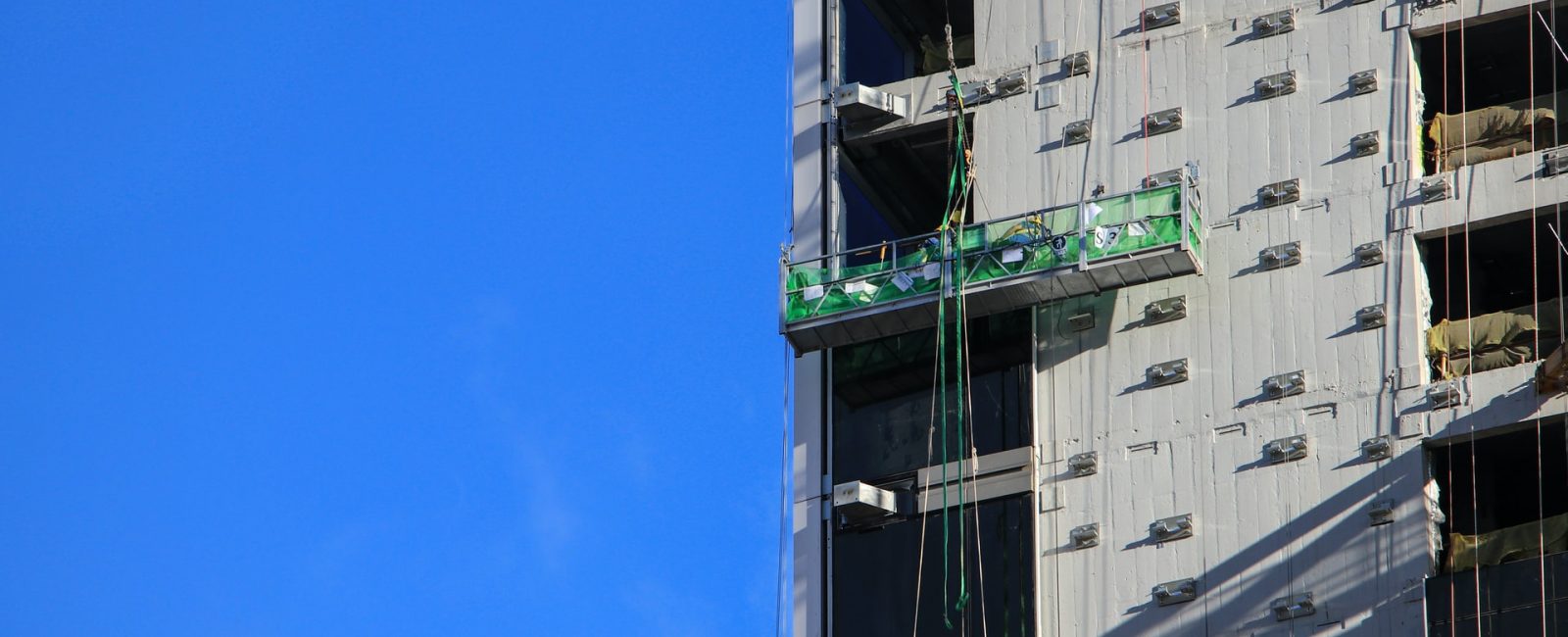 Sotech welcomed into Considerate Constructors Scheme
Rainscreen cladding manufacturer Sotech joins the Considerate Constructors Scheme amidst difficult working practices caused by Covid-19.
The Scheme, founded to raise standards in the construction industry, is a mark of considerate building practices. Construction sites, companies, and suppliers volunteer to join the Scheme and commit to best practices that seek to uphold the image of the industry.
Sotech, the UK based manufacturer of the unique Sotech Optima range of rainscreen cladding solutions, has been welcomed into the Scheme, following a formal assessment of its working practices, environment, and appearance.
Sarah Johnson (HR/QHSE Lead)  said: "Construction is part of everyone's everyday life. As you drive or walk to work, you will pass a construction site. And if you live in a busy city you will no doubt hear the noise of work taking place on sites. As a business, we want our customers, our suppliers, and our end users to know we value their welfare and their safety. Joining the Considerate Constructors Scheme helps to demonstrate our safe and considerate working practices."
The news comes as the UK continues its third lockdown, creating challenging working conditions for everyone in the construction sector, at every level of the supply chain.
Sotech, originally formed in 1982, has continued to manufacture its unique range of cladding systems during the 2020-2021 lockdowns.
"We have taken the threat of Covid-19 very seriously. We have set up a dedicated internal Covid-19 response team, Covid-19 risk assessments, including visitor risk assessments for anyone that needs to be on site for business critical issues.  We provide staff with a full range of protective PPE, social distancing measures are in place, on site temperature checks, regular staff bulletins providing up to date advice to staff and I have regular meetings/webinars with Public Health England and Infection Control to keep up to date with the forever changing guidelines.   Where possible our teams are working from home, but in some cases, we can't avoid having our qualified professionals on site producing the panels, managing orders and packing trucks for delivery across the width and breadth of the UK. Being welcomed into the Considerate Constructors Scheme emphasises our focus on good working practices, and in 2021 that includes our health and safety response to Covid."
Underpinned by a Code of considerate working practices, the aim of the Considerate Constructors Scheme is to promote and improve the reputation of the industry by ensuring members adhere to key standards regarding the environment, the community, health and safety, noise pollution and appearance.
Companies that join the scheme are monitored with regular visits to their sites to ensure they are adhering to the standards, which go beyond the statutory requirements.
Sarah said: "We are very proud to have joined the Considerate Constructors Scheme and look forward to displaying their logo in our offices. It is a mark of pride for us, we are courteous in our working practices, both for the public and our teams. We think about the vehicles on the road, the equipment our staff have access to and the environment everyone works. It feels especially important to demonstrate our intentions during the difficult working conditions caused by Covid. Joining this scheme is a positive step for the public, the environment and our teams."
Useful links:
Download Sotech's Covid-19 Risk Assessment and Control Plan [https://sotech-optima.co.uk/wp-content/uploads/2020/12/COVID-19-Dec-Workplace-Risk-Assessment-.docx]
Contact the team and speak to an expert regarding an upcoming project.