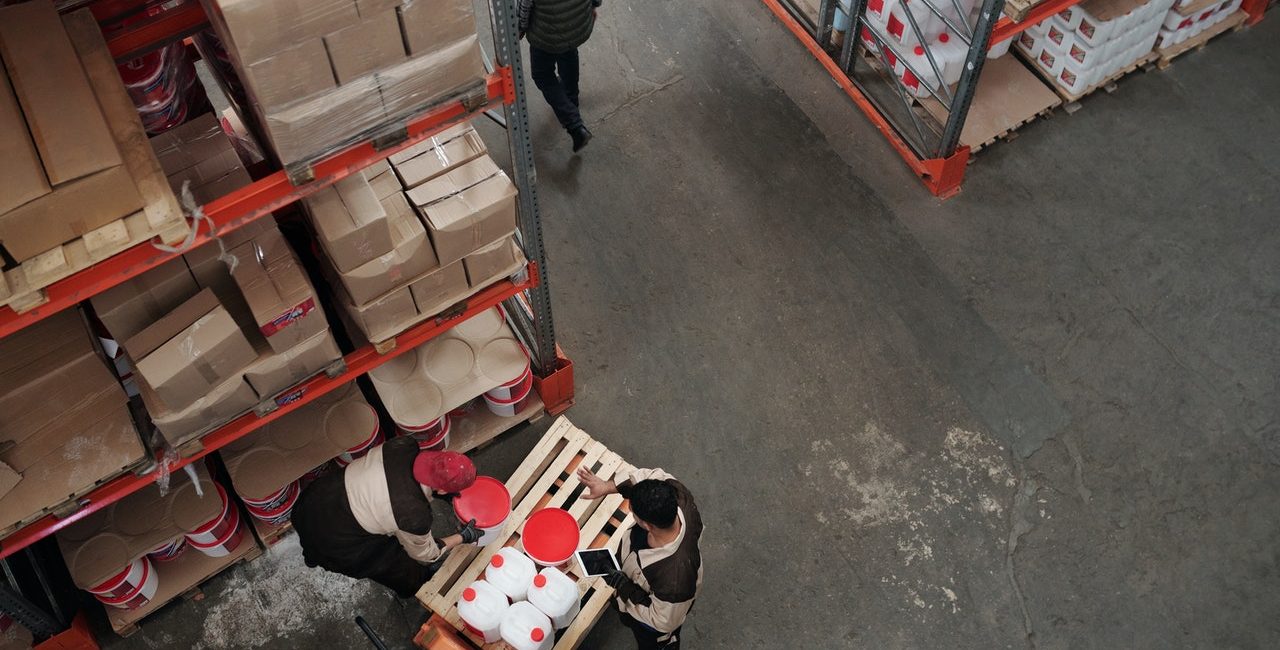 Stretch wrap – Don't get wrapped up
With the growth of the shipping and logistics sector rapidly occurring, due to growth of the e-commerce industry, the need for optimal packaging solutions is becoming more important than ever before. The primary single use material used to secure pallets across Europe is stretch wrap, however most businesses are moving away from it and moving towards environmentally friendly alternatives such as reusable packaging solutions. But why has single-use wrap become a major concern for supply chains? LoadHog review all the negatives of plastic stretch wrap waste.
Cost
Many may assume that plastic wrap to be cheaper. However, particularly in large warehouses, the cost of pallet wrap can quickly add up: with an average cost of 8 euros for a roll of stretch wrap and an average number of 12 pallets wrapped per roll of stretch, you will quickly reach an annual wrapping cost of 12 000 euros if you're wrapping a conservative 50 pallets per day. Often, users will even need to wrap their pallets several times due to testing protocols or transport issues, highlighting the complications companies have with one use materials.  This is an expense that can quickly overtake your budget when having a large quantity of pallets to wrap especially with all the stretch film being wasted during the wrapping process itself, generating unnecessary plastic and significant costs.
Inefficient
The use of Stretch film requires it to be wrapped around the pallet before shipping and unwrapped once delivered. This creates two additional steps to the logistic process, slowing the whole process down. Traditional hand pallet wrapping doesn't safeguard the well-being of the workforce, as bending whilst attaching the film to the pallet puts 50% more stress through the back. Wrapping pallets manually can thus lead to some serious back and shoulder injuries, increasing health and safety risks. You could instead implement the use of an automated stretch wrap machine, however even with this solution employees need to get trained on the new equipment and the standards required, necessitating a high input of time and money. The process itself of the machine wrapping a pallet, takes up to 2-3 minutes. Again, not the best option when it comes to maximising productivity.
Poor Quality
Any pallets that are not wrapped properly, can potentially shift during transport and potential damages to product, which brings more costs in ruined goods and wasted shipments. When wrapped manually, the integrity of your goods depends on the efficiency of your workforce. Fatigue or lack of training can quickly affect the employees resulting in potential complaints or damage due to poorly wrapped pallets. The true costs of shipping damage due to improper secured loads is not always fully realised but can have a significant impact on smaller businesses.
Increased waste
Year on Year, about 1.3 billion tons of waste is generated globally. In Europe, the amount of plastic waste has increased 13% in the last decade. Studies show that if the current trend continues, the amount of plastic waste polluting the oceans will grow to 29m tonnes a year by 2040. This would represent 50kg of rubbish for every metre of coastline in the world.
Single use plastic wrap is far beyond an environmentally concern. Thin plastic-like materials are difficult to recycle and often end up in landfills or incinerators. According to the World Health Organisation, both PVC and PDVC can release toxic harmful chemical called dioxin when being eliminated, making plastic wrap one of the main contributors of the global plastic pollution issue. However, companies are becoming more and more conscious of these environmental concerns and are thus turning towards new reusable packaging options.
An Alternative
Packaging companies such as Loadhog's are leading the way with innovations such pallet capping methods, like the newly developed Euro Pallet Lid, which is a perfect eco-friendly reusable alternative to single use pallet wrap. It is the most secure, versatile and cost-effective method of securing the load on a pallet, without any banding or stretch wrap required. The range consists of four alternative footprints for the various pallet types, EU, Half EU, UK and US with Loadhog offering the option to develop bespoke footprints for substantial numbers.
Ultimately, it is important for businesses to be seeking ways to reduce their waste while at the same time cut costs in terms of labour and time. With innovations such as the Euro Pallet Lid, this can be achieved and the latest businesses utilising this innovation, have saved 2.40 minutes of securing each pallet. A need for a shift in the plastic economy is urgent ad reusable products are here to assist.