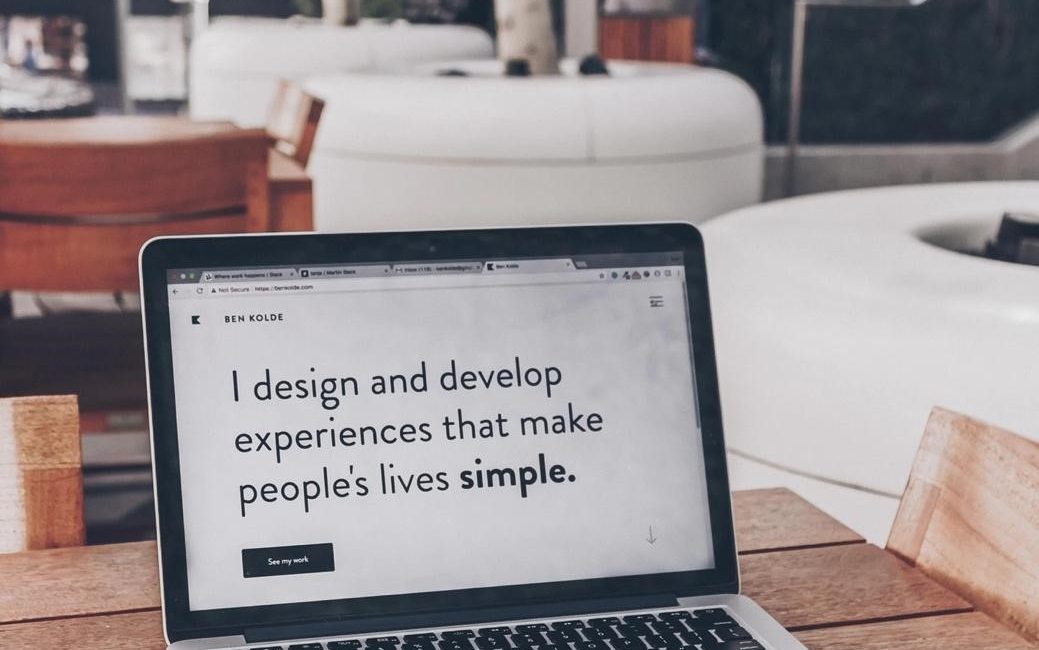 Take Your Website to the Next Level with Digital Marketing
You need a website for your business, you really do. Whether your business is traditional, simple, brick and mortar or a more complex website for E-commerce and information. A website shows the world you exist in.
Some businesses can get away with just using social media and that's fine if it works. But for the others that really could do with a proper website, not having one could be costing you a lot of potential customers, and you may not even realise it.
It's also not just about having any old website, there are a lot of elements to good web design, you need a good interface to present the information that will attract an audience.
If you're interested in learning more about a website for your business or improving your existing one, read on for more information.
Reasons Why a Website is Necessary
One of the first things people do when looking for a service is use a search engine like Google. If you allow location settings it will then show you businesses that provide this service in the nearby area.
People like to do their research, and it's far more attractive when they see a business that they've found has a proper website of its own, rather than just being listed on Google and them having to call up or visit.
The more information about your services that you provide (for example, phone number, website, social media accounts and links, pricing if applicable, etc.) the better you look to potential customers. It will also help you stand out amongst other businesses that lack this detail.
Small businesses may avoid creating their own websites to save money, but if the site is kept simple it can cost as little as £2 a month. Again, thinking you're saving money by not having a website could actually be costing you money from potential customers who don't know you exist.
If You Have a Website – Consider Updating
A surprising amount of people offering services and businesses either don't have websites or haven't updated their websites in a long while. It's also common to click on a website of a small business and the link or ownership of the site will have expired.
Those that haven't updated in a while risk having a site that resembles something from the late 90's/early 2000's with headache inducing background colours and fonts. The last thing you want is your brand to look out of fashion. People might even see how old your website looks and think you've shut up shop.
If you're serious about making or updating your website, it might be time to consult digital marketing professionals at a web design agency.
What Matters with Web Design
If you are going down the route of professional help, you'll want to choose people that know what they're talking about. Look at their previous clients' websites or their portfolio to see if that fits in with your dream site. You can even instantly tell from the agency's own website functionality. They may also have blogs or information and advice about what makes a good website.
So what makes a good website? Simplicity and ease of use, being able to navigate the pages to find the information needed. It takes skill and know-how to make a website both look good and be easy to use. Surprisingly, some more popular brands don't always take this into account, making things like finding the menu a chore.
Keeping the website simple doesn't mean it can't look beautiful, it just means a professional will know how to compress images, animations, and code so that the site runs smoothly. The number one cause of people abandoning websites is from slow loading times. If it takes a user too long to access a site, they'll give up, and possibly go elsewhere.
You also need a website design that is versatile; different shapes of screens, different formats, mobile phones, tablets, laptops, computers, different browsers, devices that have browsers like games consoles – will all show a slightly different version of your website. It won't look good if your site doesn't translate well from computer to phone screen.
A professional will be aware of this and know how to prevent it. Ensuring your website has a great user interface (UI) and adding to your brand's overall user experience (UX), which refers to ease of use and how the web app or website makes a user feel.
Why Choose a Digital Marketing Agency for Your Website?
If you choose a digital marketing agency for web design, you will also get access to graphic designers, illustrators, video editors, content writers and marketing experts. If it's what you need, they can all work together to make your website, and business, better than ever.