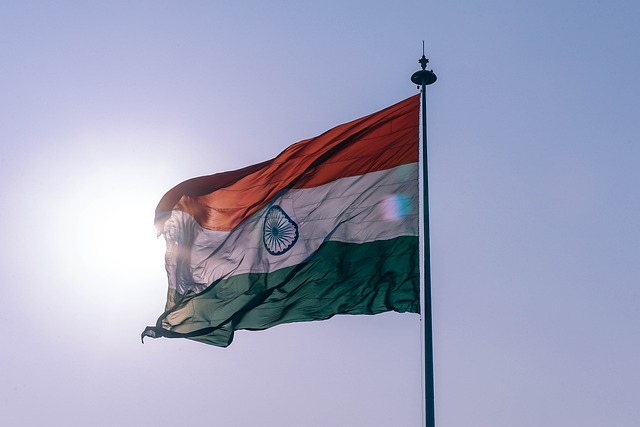 What does Adani Group crisis in India mean for global investors?
Global investors should remain open to India's enormous potential, despite the heightening crisis engulfing the Adani Group, affirms the CEO of one of the world's largest independent financial advisory, asset management and fintech organisations.
The observation by Nigel Green of deVere Group comes as MSCI, the global index provider, is set to change its weightings for Adani Group shares after assessing how many shares can be freely traded.
It follows earlier this week mass protests by India's opposition parties who are demanding a probe into allegations by a U.S. short-seller against the conglomerate, which triggered the Adani Group of companies share price to plummet sharply.
Market losses have now exceeded $110 billion according to media reports since Hindenburg Research accused the corporate giant of stock manipulation and accounting fraud in a 24 January report.
Adani's diverse businesses include port management, electric power generation and transmission, renewable energy, mining, airport operations, natural gas, food processing and infrastructure.
"The serious issues of the Adani Group of companies, headed by Gautam Adani, are causing such concern in a large part because he has been a close ally of Prime Minister Narendra Modi for many, many years," says Nigel Green.
"With questions now mounting about this hugely influential conglomerate and issues of regulatory frameworks, nepotism, governance and debt, India's credibility amongst global investors is now hanging in the balance."
The debacle, according to many experts, is particularly inconvenient as some multinationals are currently looking to India as a substitute to China as an investment destination.
The questions being raised by global investors have shaken confidence in India.
"However, I would also urge them to keep an open mind on India's incredible opportunities," says the deVere CEO.
"The country is still set to overtake Japan and Germany to become the world's third-largest economy, and together with China will account for more than half of global growth this year."
He continues: "India's economy is showing incredible resilience despite external tailwinds such as supply chain issues, the reopening of China, the war in Ukraine, and the impact of considerable economic slowdowns in developed economies."
"The robustness of the Indian economy is attributable in a large part to enormous domestic markets, a growing middle class, significant supply-side reforms, a strong financial sector, pro-business reforms, and the ongoing digitalisation of public and private sectors."
He concludes: "Investors who want to build long-term wealth should remain open to the current and future opportunities in India."