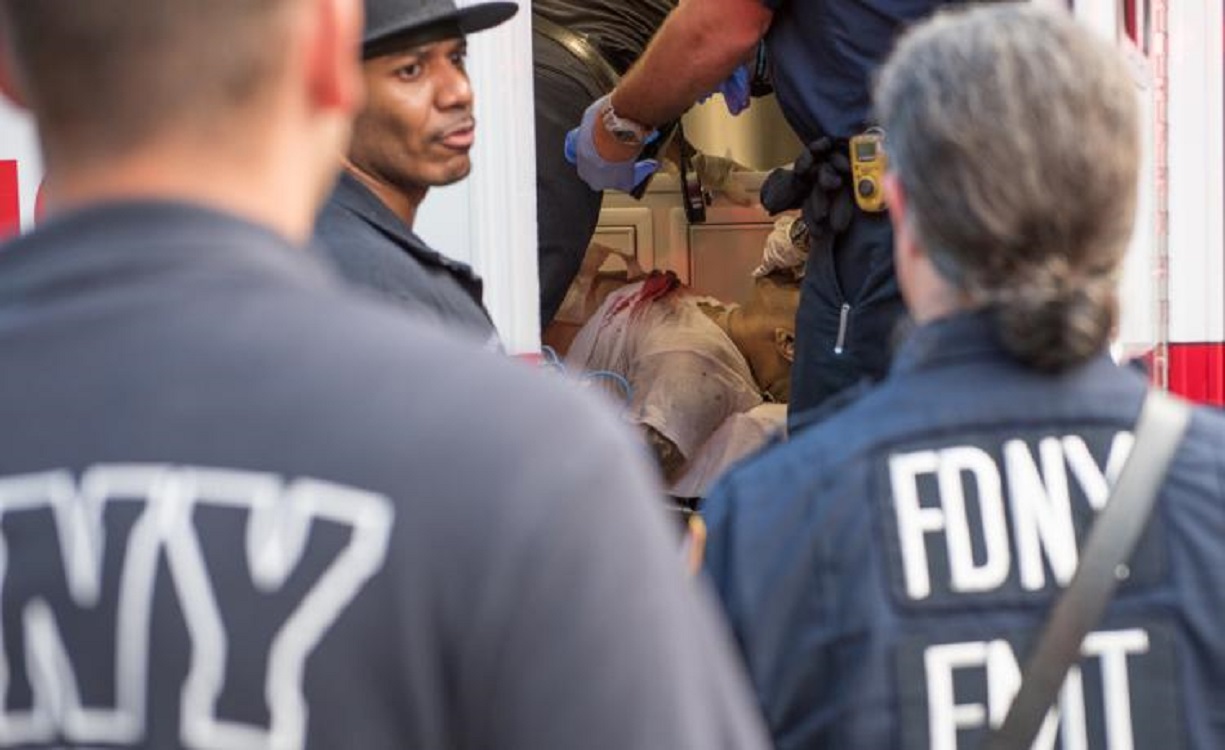 Shooting involving police from Queens, NY leads to a man being killed
According to NYPD Chief of Patrol Terence Monahan, the officers were called to 137-64 Westgate Street house early Saturday for reports of a lady shouting. He says they found the 28-year-old man holding his mom and threatening her with the screwdriver. A 911 guest had told police she was shouting, "He's going to kill me!"
Monahan says that as indicated by preparatory data, the man wouldn't drop the screwdriver, and officers then battled with him and got his mom free. Monahan says that as the battle proceeded, officers shot the man after missing with a Taser. Monahan says two officers let off a shot, both hit the suspect once. His mom was uninjured. The suspect was taken to Jamaica Hospital where he was professed dead.
Sources said that the suspect was on post-trial supervision for firearm ownership at the season of the shooting. He's been already captured for charges including strike, theft, and weapons ownership as per sources. Police have been called to the mother's home a few circumstances lately in light of household issues including the 28-year-old, as per sources.
Saturday's shooting comes weeks after a few other police-included shootings in the city. Two men were killed after two separate police-included shootings that occurred inside a traverse of six hours and just miles apart in Brooklyn not long ago. That same week, two men were captured after an early morning shooting that involved police and manhunt on Staten Island. Police say one of the men pointed a 9-mm handgun at the officers reacting to reports of shots in the territory. Multiple shots were fired by authorities, hitting the suspect in the left leg and arm.