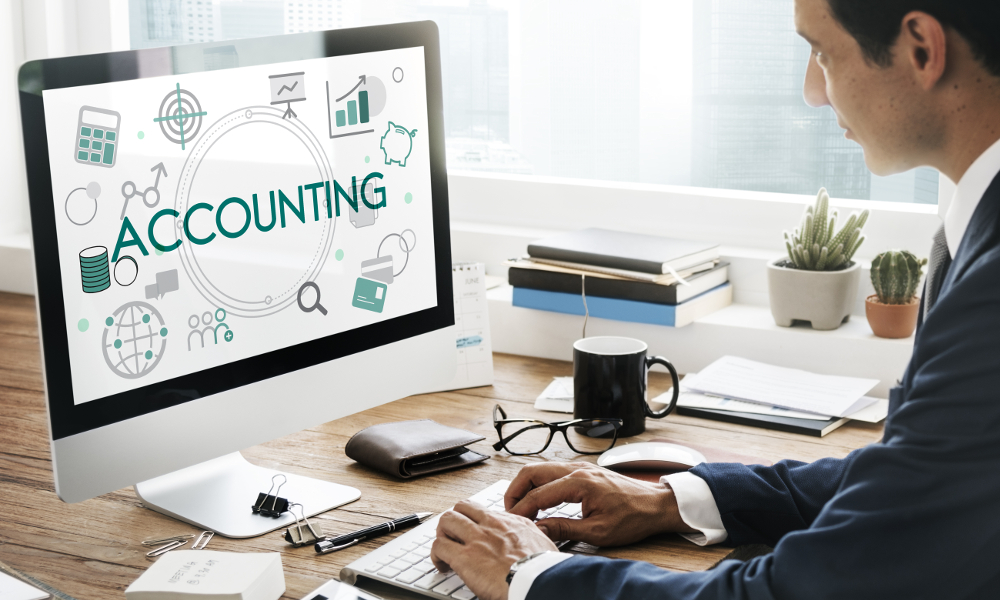 What is Online Accounting Software | KPMG PREVA
Online Accounting Software
  makes the tasks easier by summarising all the information at one place which therefore, helps to lessen the strain of recording bundles and bundles of financial data. Accounting was somehow always considered an arduous task, but the introduction of accounting software /tool has reduced the hassle for SMEs and Financial managers. And thus, to make you understand we have jot down some reasons why
1. Good things don't take time
This misconception that bookkeeping consumes time to register has always demotivated business owners. However, In this era of globalization, it has taken a toll on manual bookkeeping and provided you with accounting tools which ease the process of recording and summarising. With everything done in a systematic and planned manner would speed the process.
2. Computerized bookkeeping vs Manual Bookkeeping
 manual accounting, most of the work is done at the end of the financial year when the records are prepared for administration and tax assessment purposes. But with computerized bookkeeping, you can create and maintain financial records continuously and get in-depth reports any time you wish. This enables company management to continuously monitor the financial records of the business and resolve issues early before they balloon into big problems.
3. Reduces calculation mistakes
The headache of calculating each and every ratio is a fuss we agree. And to achieve accuracy, every tool has its beloved bots which help you in every step.  Not only it will save time, but will help you utilize that time somewhere else. Save your and others efforts for maximum results.
4. Scalable Solutions
Leading accounting tools offer advanced features such as salable databases and sophisticated customization. Expanding startups and small businesses can opt for these solutions to meet their growing needs and demands. Companies that are expanding in other countries, using home-based employees, and have clients in diverse locations can use cloud-based accounting solutions that can be accessed anytime, anywhere, on any internet-connected device.
5. Neat and Tidy Invoicing
It's always better when everything is organized in one place. This way bills and receivables don't get lost in the pile of dust. Manual invoices can easily be misplaced or lost. Also, it helps in reducing expenditure as a whole. Expanding SMEs and start-ups can opt for accounting tools to increase their productivity,
Website – https://kpmg-preva.com
email id – mkpmgpreva@gmail.com
Notes to editors
For more information, please contact: