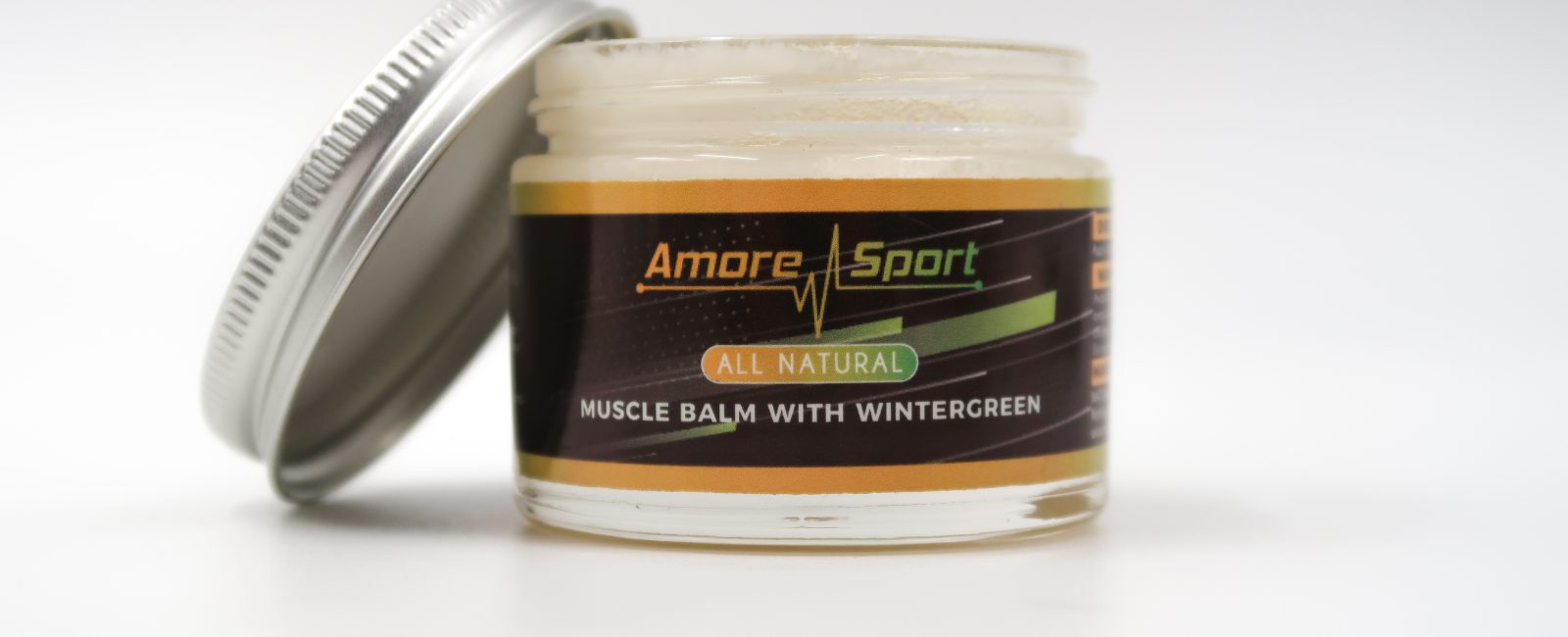 New CBD infused Wintergreen Muscle Balm assists in recovery after strenuous exercise
NaturallyCBD, a Nottinghamshire-based business, has just launched a new line of Amore Sport branded CBD and essential oil-infused balms.
These new balms from NaturallyCBD burst with natural elements that can assist in muscle recovery after gardening, sports, and various other strenuous exercises. The aromatic Amore Sport Wintergreen Balm can help with faster recovery after exercise.
The Wintergreen balm comes with a range of benefits for different individuals, such as athletes participating in regular sport and people experiencing daily aches and pains.
It is vegan-friendly, 100% natural, and a lovely blend of mango butter, vitamin E, coconut, CBD, hempseed, almond and wintergreen oil. To add to the formula's aromatic scent, the balm also contains a dash of cinnamon.
The Amore Sports balm is a great choice for sportspeople with niggling injuries or anyone suffering from general muscle discomfort. It can reduce inflammation, calm skin, relieve aches and muscle tension.
How the Wintergreen Muscle Balm work?
The Wintergreen muscle balm works by tapping into the skin's high number of cannabinoid receptors. When applied topically, the CBD quickly activates the endocannabinoid system, which responds by tackling inflammation.
NaturallyCBD's sports balm contains the active ingredient wintergreen oil. This oil gives the balm its anti-inflammatory qualities and provides pain relief for aching muscles and joints. The balm can also stimulate blood supply to the muscles when rubbed into the skin. This helps to heal microtears and reduce bruising and swelling.
Improved circulation and the removal of lactic acid in the muscles after strenuous exercise are not the only benefits this balm comes with. The formula also consists of antibacterial properties that can fight harmful pathogens.
Who can use the Wintergreen Muscle Balm?
This balm can be beneficial for those with short-term or longer-lasting aches and pains. It can also potentially improve the quality of life for those suffering from more serious conditions.
The essential oils found in the balm can also help improve conditions related to rheumatoid arthritis. It is an autoimmune disorder that damages joint tissue. Using a CBD balm-like Amore Sport regularly can help reduce symptoms.
Visit the official Amore Sport Wintergreen Muscle Balm product page on the NaturallyCBD website for more information.
About NaturallyCBD
The family-run business, NaturallyCBD, offers the best CBD-based products at the best prices, with the shop stocking a wide range of CBD products. Its founders were encouraged to research the sector when a family member experienced the benefits of using CBD during a health scare. The team decided they wanted to share these benefits with others.
NaturallyCBD was launched into the rapidly growing CBD sector over the past two years, selecting items from reputable companies worldwide. Besides the wide range of CBD bath bombs, CBD balms, and items designed to protect skin and prevent breakouts, NaturallyCBD also has a range of flavoured CBD oils and sprays.