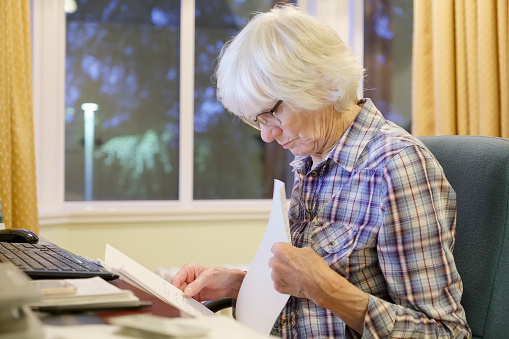 Who needs joint life insurance?
If you are wondering if you can get life insurance cover for two people – the good news is that you can! Joint life insurance is often considered the best option for life insurance for couples. It allows two people to be covered under a single policy, but who exactly needs it?
What is joint life insurance?
Joint life insurance is a popular choice for cover amongst couples, spouses and business partners. It is a type of life insurance policy that covers two people under a single policy. It is also considered easier to manage as well as cheaper than two single policies.
Just like a standard life insurance policy, it pays out a lump sum to your loved ones when you or your partner dies. 
When you take out joint life cover, you pay monthly premiums to your insurance provider. Failure to make these payments can cause your cover to end early.
Upon many things, the payout from a joint life policy can support you or your partner with finances such as:
Living expenses

Household bills

Mortgage repayments

Childcare support

Funeral costs
How does it work?
Unlike a single policy, joint life cover protects both you and your partner. These policies typically work on a first death or second death basis. 
First death policies payout after the first person dies. The policy will then end, meaning the surviving partner will need to take out further cover if required. 
The money from the payout can help support you or your partner in taking care of your family's finances.
Second death policies payout once both policyholders have died. This is beneficial for your children if both you and your partner died at the same time. The payout could then provide support for their future finances.
Types of cover available
There are 3 main types of life insurance than can be purchased as joint cover:
Whole life insurance –

As the name suggests, this type covers you for the whole of your life. No matter when you die, your family is assured of a fixed cash sum to help them during these difficult times.
It is typically more expensive than other types of life insurance. However, as a joint policy, it may be reduced.
Term life insurance –

Unlike whole life insurance, you are only covered for a set time (e.g 30 years). Your family will only receive a payout should you or your partner die within this timeframe. If not, the policy simply expires, with no compensation for the premiums you have paid.

Decreasing term cover

(also known as

mortgage life insurance

)

–

This is a specific level of cover typically taken out alongside large payments, such as a mortgage. The policy payout decreases over time as you pay towards the outstanding balance of the amount owed.
It is used to provide support for your loved ones with payments that they would struggle to pay by themselves if you died.
Which types of people need joint life insurance?
Young families –

Starting a family is one of the greatest milestones in life, but also places a huge amount of responsibility on your shoulders. With joint cover, both you and your partner can protect your children if the worst was to happen and one (or both) of you dies.
You or your partner can then use the policy payout to put towards your children's future as well as any other expenses.
Married couples –

Even if you don't have children, you'll still want to ensure your partner or spouse is looked at in the event of your death. Vice versa, if your partner was to die then you would need to be able to make up for the loss of income. 

Parents with older children –

If you and your spouse were to die, the payout would go to your children. This money could provide them with support for raising their own family as well as buying their first home.

Single parents –

As a single parent, your child solely depends on you financially. Therefore, you want to make sure your child is left with the finances to securely shape their future.
How much is joint life insurance?
Several factors are considered when you and your partner take out a joint life insurance policy, such as your:
Age

Current health

Occupation

Smoking status
The cost of your policy is also determined by the type of policy you opt for as well as the amount of cover you want. For example, a whole life policy will cost more than a term life as it provides permanent cover.
The age of you and your partner is one of the biggest factors in the cost of cover. As you get older, the risk of insuring you increases, because of this insurance rates will rise.
If you're looking for cheap life insurance, it's best to take out cover at the earliest stage, when premiums are at their lowest.