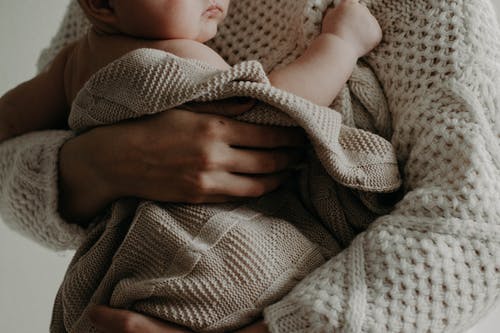 Hanbok Culture Week Begins in Seoul- Will it Inspire More Baby Girl Hanbok Designs?
This week a really fun and inspirational event is taking place in Seoul, South Korea. It's called Hanbok Culture Week and the Ministry of Culture, Sports, and Tourism along with the Korea Craft & Design Foundation helped put this event together. It's likely to inspire more baby girl hanbok designs and fashions since the whole event is focused on the beauty of the Korean hanbok.
2021 Hanbok Culture Week Begins
Hanbok Culture Week Adhering to Coronavirus Safety Guidelines
If you've never heard of this event before, that's likely due to the fact it's still relatively new having been established only a few years ago. This event is typically only held once a year in October, but this year it's going to be both in the spring and again in fall. It was canceled last year due to a monsoon that happened last summer which was record-breaking.
The main goal of the Hanbok Culture Week festivities is to show off and promote the beauty and meaning behind the hanbok. Due to the coronavirus, there are several restrictions in place to protect the public, which includes only allowing 50 people in the D-Forest venue per hour. You can go onto the Naver ticket website to reserve your spot and admission is completely free.  
Theaters will be open with a special hanbok theme including three CGV branches in Seoul. CGV Myeong-dong and CGV Myeong-dong Station Cine Library. CGV Piccadilly1958 will also be participating and the first 1,000 people that go into the theatres with their hanbok can watch Korean films for free.
What Other Activities Are Happening During 2021 Hanbok Culture Week?
There will be a whole bunch of classes and workshops available during the week too, including hands-on activities at the hanbok studios. It's a fun way to bring the hanbok to life and show people the beauty and significance of each piece that goes into the hanbok costume. The event website lists all of the venues that are participating in the workshops and classes.
You will also be able to see a lot of hanboks on display during Hanbok Culture Week, which includes over 25 sets of different hanboks. The hanboks have been designed by seven of the most prominent hanbok designers and also have been worn by some of the most famous K-Pop artists such as BTS. You will see both modern and traditional hanboks on display.  
Since K-Pop artists have become fashion icons wearing the hanbok, you'll be able to catch their music videos too. Oh My Girl and Chungha Zico are also notable acts that will have their music videos shown during the events this week.
Can This Event Inspire New Baby Girl Hanbok Costumes?
Even though this event is displaying hanbok worn by various adults, including those in K-Pop, there is a good chance it will spawn creativity for those working on designing baby girl hanbok.
While differences exist between adult and baby hanbok costumes, it's not hard to imagine that seeing these hanboks on display can become a valuable way to reimagine the baby hanbok. Modern hanbok utilizes different fabrics and also different color designs but still maintains certain elements of the traditional and new designs happen routinely.
The event is promoting the hanbok and showing that it can be worn every day by utilizing different materials and wearing them in ways you've never imagined. For those designing the hanbok, this event brings a sense of pride in Korean heritage and is something that you can share with your friends and family.
Baseball Festivities Included This Weekend as part of Hanbok Culture Week
On Sunday, a baseball game between the SSG Landers and LG Twins will take place at the Jamsil Baseball Stadium. The ceremonial first pitch is going to be thrown out by Hyebin and JooE. They are part of a girl K-Pop band called Momoland and they will be wearing hanboks that they helped create with Hyeon.
You don't want to miss that and it's always exciting when a hanbok brand and celebrities get together to create a unique hanbok for a special occasion. As more K-Pop stars embrace the hanbok in music videos and everyday life, we expect to see even more unique iterations of the culturally significant clothing in the future.