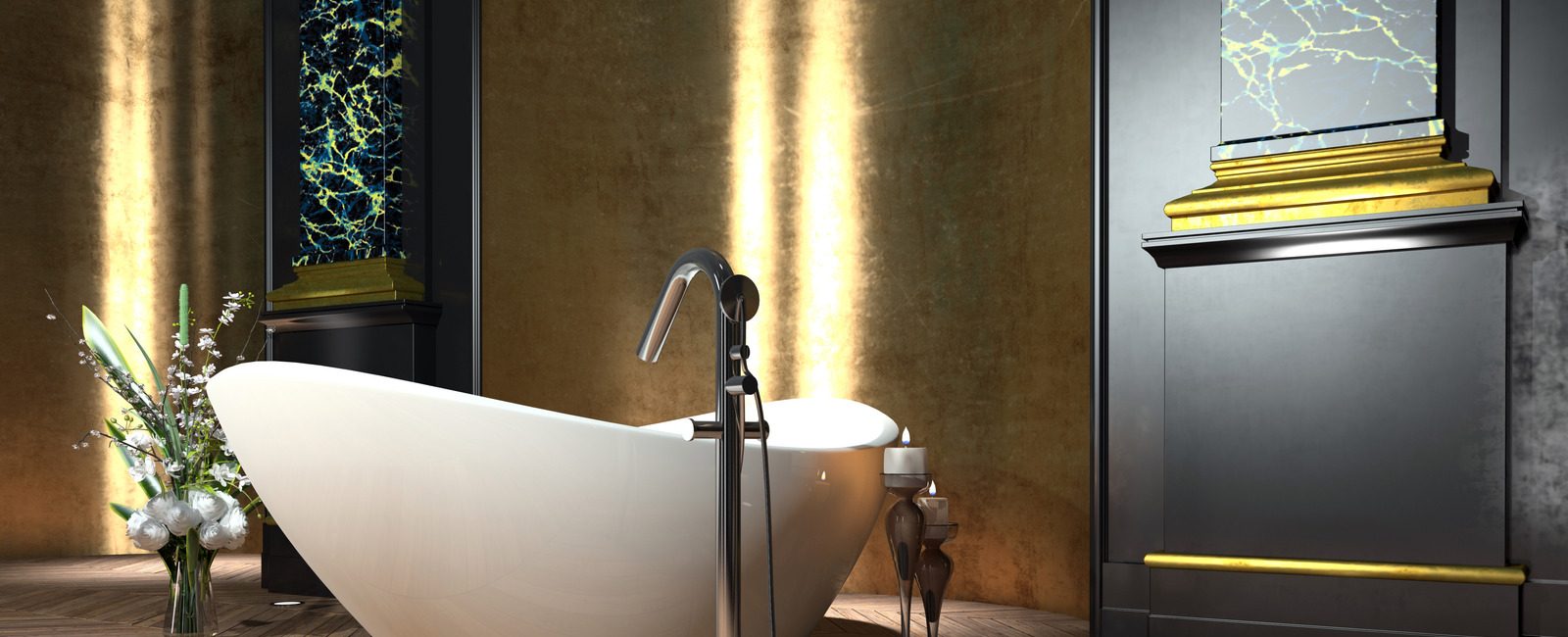 Tips on taking care of bathroom wall panels
Bathroom wall panels are something which has become very popular in the past couple of years all across the globe. More and more people are installing bathroom wall panels instead of bathroom tiles because of its effectiveness. The prices of the best bathroom wall panels the UK are comparatively lower than the prices of tiles. Installing them is also very easy compared to installing tiles. If you are planning to renovate your bathroom make sure you read this carefully so that you have a clear understanding of wall panels.
Are you looking for an easy to install simple solution for your bathroom walls, then the bathroom wall panels are just perfect for you. Here we have listed down all the tips that you can follow so that you can maintain the wall panels in your bathroom.
The first and the simplest solution for increasing the longevity of the bathroom wall panels are cleaning them on a regular basis. Since the wall panels will be installed in the bathroom it will definitely end up filled with water and soap during baths. It is recommended that you take a clean cloth and wipe them out every day so that the water does not end up staying in the walls for a longer period of time. These panels will not require a lot of cleaning just a simple wipe down will be enough.
Ammonia is a very good cleaning agent so it is recommended that the panels should be cleaned with ammonia every once in a while so that the walls do not show any kind of dust and it can retain the smoothness and the shine.
If you are looking for a natural cleaning solution for your wall panels, then you can always clean them with vinegar. You can either go for a diluted solution or you can also use it directly. Make sure to test the vinegar on a small area of the wall panel so that you can understand how the bathroom wall panel will react to it.
If you have not cleaned the wall panels on a regular basis and it is showing some deep stains, then make sure that you do not use a lot of cleaning products on it because this might end up discoloring the panel or destroying the surface smoothness.
A bathroom is a place where a lot of heat is generated on a regular basis. If you have a fan in your bathroom make sure to turn them on so that you can keep the bathroom ventilated. This will help your bathroom panels longevity.
If you are trying to upgrade your bathroom by installing wall panels, then make sure you take care of them on a regular basis and consider them for your bathroom flooring too. This will help you to make the bathroom look clean and tidy and will also help the panels stay in proper shape. Installing a fan in the bathroom will help you keep your bathroom clean in all kinds of situations.