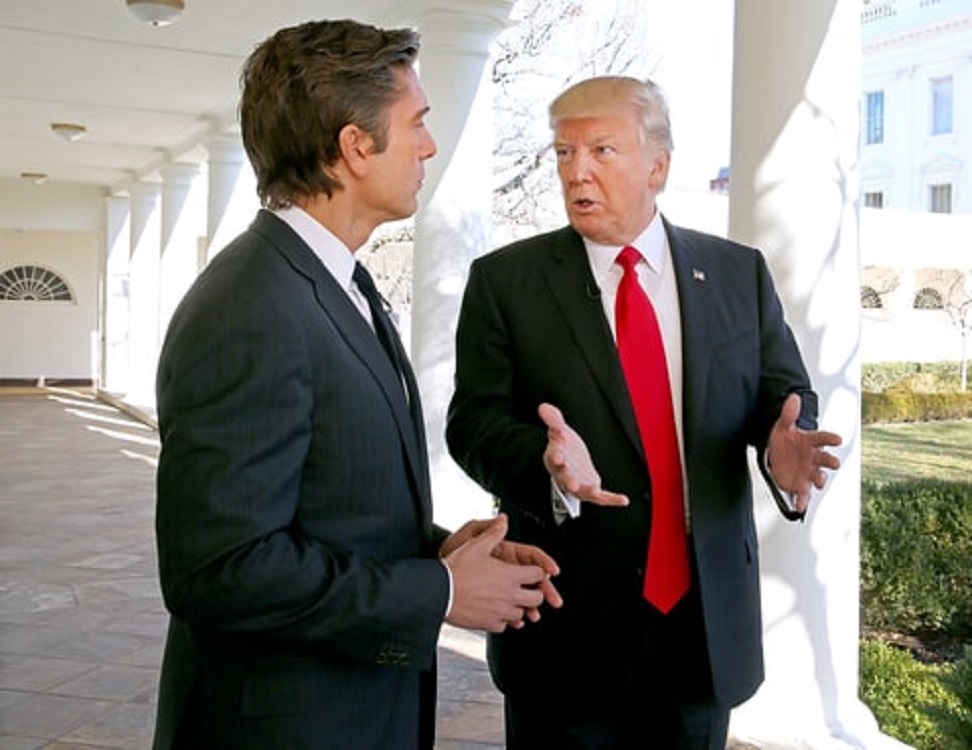 The first interview with Trump in the White House
On Wednesday night, ABC's David Muir asked Donald Trump a vital question: "When do you let it roll off your back now that you're the president?" It was Trump's first meeting from the White House. Muir was alluding to the president's irregular discourse at the C.I.A. on Saturday, in which he waited all alone group sizes and media scope before a divider that recognizes every knowledge officer who has passed on in the line of obligation.
Trump answered, "So I'm glad you asked. So, I went to the CIA, my first step." But the president refused to answer the question. The discourse, he included, was "a home run. That location was given to me. Mike Pence went up before me, paid great homage to the wall." He was alluding to the divider before which he gave what was basically a crusade discourse.
It's more chromed than gold-plated, yet it's still an entirely pleasant ride. Trump will take his first authority ride on Air Force One on Thursday, when he leaves Washington for an appearance at the Republican withdraw in Philadelphia, where the gathering's legislators are strategizing on how best to propel their motivation.
The president has officially surrendered his Boeing 757; when he traveled to Washington from New York the day preceding his initiation, he flew on an administration plane, not yet called Air Force One since he was not yet president. Yet, when the Boeing 747 leaves Joint Base Andrews outside Washington on Thursday morning, it will have the official moniker, and its most critical tenant will make the first of what will undoubtedly be several flights as president. While the plane might not have Trump's name embellished all things considered, it says "United States of America".