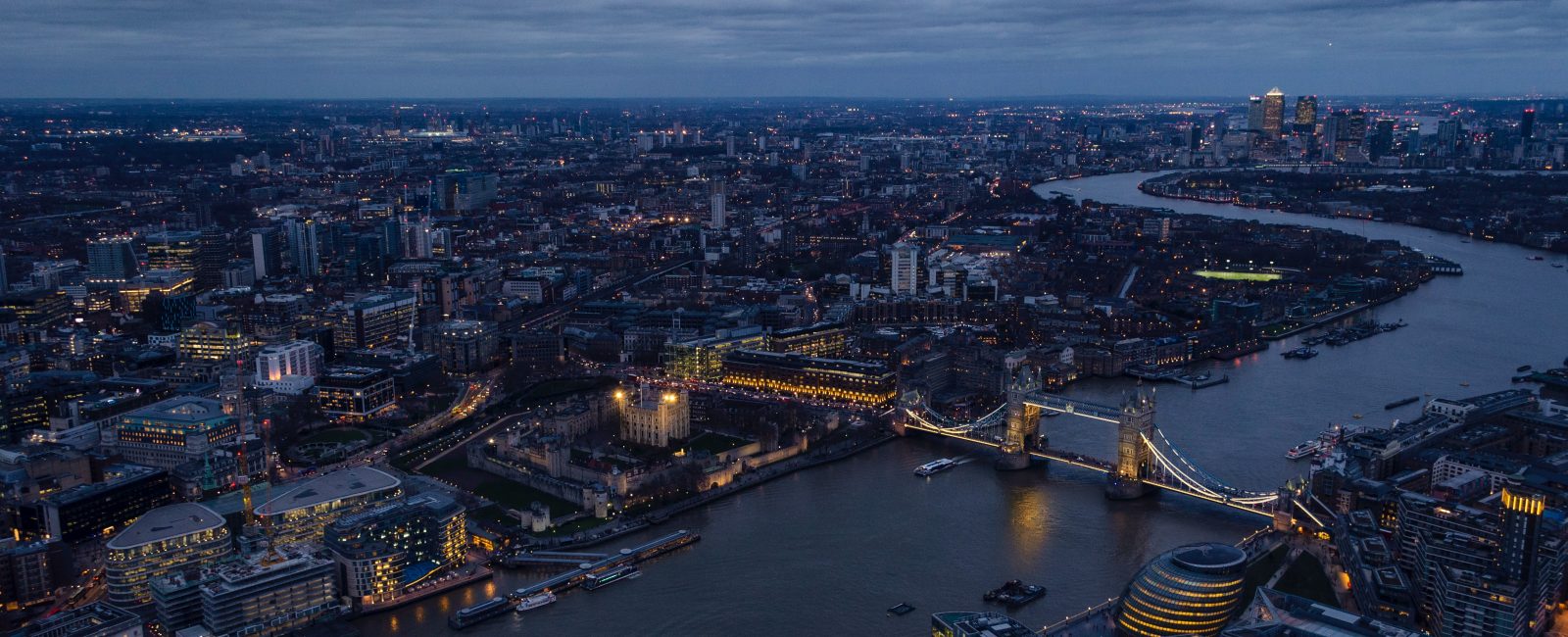 5 Best Neighbourhoods to Live in London
Considering relocating to London? With the current trend of working from home, it might seem like you're in the minority. There has been an enormous influx of people thinking about heading out of the city to more rural areas where they can get back to nature and avoid the hubbub of urban life, all while just being a broadband connection away from their careers. But what if you like the hubbub? Don't be afraid, this exodus from the city could be your ticket to a London pad that you once could only dream of. If you are already packing your bags and looking up options then you won't want to miss this guide to the 5 most popular neighbourhoods in London
Canary Wharf
If you work in the financial sector and still need to pop into the office, there is no better place to live than Canary Wharf. It is the heart of the city's financial district so you can easily walk to the office, yet it also makes a very comfortable home too. With a surprising amount of green space and no shortage of ways to keep yourself busy, you might find you don't want to leave! New builds are some of the most common types of accommodation to be found in canary wharf, one bedroom apartments are wildly popular due to the high number of single and working couples that live here. However, more extensive and older properties are available too. If you are looking to rent you will find lots of options. If you are hoping to buy, then you will want to keep an eye on buildings as they go up – many new developments sell out before they are finished being built.
Battersea
Think of Battersea and you might immediately think about rescuing cats and dogs! While the area is home to the famous animal rescue centre there are many more reasons to consider settling down here.
Sitting just across the river from Chelsea, you are in the heart of the city but thankfully without the price tag. Did you know that Battersea has the 2nd lowest council tax rate in the whole of London? The redevelopment of the iconic Battersea Power Station has brought a whole new feel to the area with boutiques, cafes and more giving the spot an exciting new vibe.
Currently, Battersea is not served by the Underground but that should change in 2021 with the opening of a new station that will link the neighbourhood to the Northern line. Until then Battersea train station will get you to Victoria in a speedy 4 minutes and there are a number of buses you can catch. Alternatively take advantage of the riverside locations to use the Thames Clipper or RB6 water taxi to get around.
Notting hill
Home to Carnival and of course the Julia Roberts and Hugh Grant film of the same name. Notting Hill is a dream spot to set up home for many Londoners. Portobello Road is packed with shops and countless spots to eat, including The Ledbury and Core by Clare Smyth, which boasts two Michelin stars. Both Holland Park and Kensington Gardens are nearby if green space is high on your list. The stately homes that makeup Notting Hill were once divided up into small apartments, but recent years have seen many of these homes converted back to single home dwellings. We are not going to lie, Notting Hill is not cheap, but with the work from home movement encouraging people out into the countryside more rentals could potentially become available in this area.
Transportation wise the area is well served by the Underground with stations on the Central line, Circle line, Hammersmith and City Line and the District line all available.
Leyton
It's said that Leyton is the new Notting Hill. This multicultural hub sits on the Central Line and is also serviced by a number of buses plus the Overground Gospel Oak to Barking line. Sitting next to Hackney Marshes and the Leyton Jubilee Park you can get the best of both worlds here. Stone's throw to the city, a bustling high street packed with shops and amenities but plenty of wide-open spaces and opportunities to stay active. You can even cycle into London city centre by following London Cycle Network Route 9.
You will find a mix of housing style in Leyton. Edwardian and Victorian terraced homes nestle beside new builds. Thankfully the high rises that were once typical of this area are now almost all gone. Regeneration is still ongoing so keep your eyes peeled for any new developments.
Teddington
If you are happy to head further out from the city centre but want to keep your commute down to a well under an hour then Teddington may just be the spot for you. Marketed as a way to experience London riverside living without the enormous price tag, Teddington is a great family-friendly spot with a village-like feel. There are larger Victorian-style homes in the offering as well as a host of modern apartment buildings to choose from. As far as amenities go there is a budding local scene of clubs and activities to get involved in along with a wealth of shops, cafes and restaurants on the high street.
There is no underground out here but you can get into the city proper easily by using the stations either at Teddington, Hampton Wick, Fulwell or Strawberry Hill. Trains run every 15-30 minutes.
Decided on the perfect spot for you yet? We hope this list has helped you narrow down your choices and we hope to see you living the London lifestyle soon.