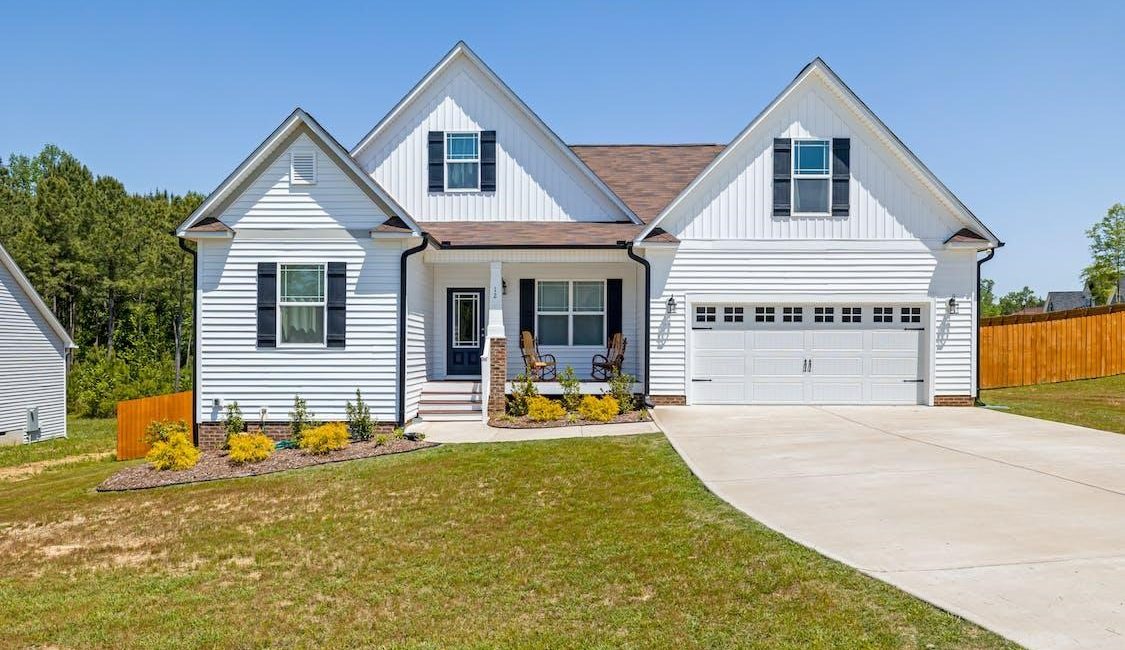 Online Property Valuations in the UK: How Accurate Are They?
If you are considering selling your property because you're moving to another city or want to know how much your house is worth, you may get a free property valuation in Bracknell. Online valuations only offer a broad estimate, but they can serve as a good benchmark and estimate of the value of your home. Additionally, it's quick, simple, and handy, so we advise getting an online valuation before scheduling a face-to-face one.
How are online property valuations determined?
You might question how a website can make property values so rapidly, and the answer is that it draws on a collection of current house data. When you utilise an online property valuation service, you are just communicating to a computer that generates an estimate automatically based on the information it has about the property. The details that valuation websites utilise for their estimations include the number of bedrooms and bathrooms in your property, the price that properties have sold for in previous transactions, and recent data on property market value variations for comparable houses and apartments in your neighbourhood.
The valuation website quickly analyses all of this data and estimates your home's value based on the data in its database. Although online valuations can give you a broad idea of how much your house may be worth, it's vital to understand that they usually rely on a particular quantity of data from a given time. For instance, even if the internet tool that delivers this will determine the worth of your property based on 2019 data, you could be looking for an online valuation. This implies that it can already be outdated when you obtain the final appraisal.
Online valuations frequently employ information from HM Land Registry, a non-ministerial branch of the UK government that records information on the ownership of property and land in England and Wales. HM Land Registry provides data on the price of prior house sales within a particular region. You can at least rely on this portion of an internet appraisal being often correct in terms of selling prices for homes or apartments comparable to yours in shape or size and that have recently sold in and around your neighbourhood because this information is updated frequently.
Are the estimations provided by online property valuations reliable?
Even while internet property appraisals are completely free, most homeowners should be dubious of their veracity, given how rapidly they can be produced. This is not to imply that online estimates are never reliable; in fact, some property searches will result in a value that ends up being near the assessment an estate agent would provide for the house or apartment if they conducted a more conventional in-person property valuation. When selling your home, you should use all the resources, including online property appraisals. They can be pretty helpful at the beginning of the process to get a sense of how much you can anticipate.
Pros of Online Property Valuation
When starting the selling process, using internet valuation tools to determine your home's market value might be a wonderful place to start. Most internet valuations are free, and you can enter the information about your house whenever it's convenient for you, without ever having to leave the comfort of your home or even pick up the phone and speak to someone. To help you estimate how much you might be able to spend on a new house, these appraisals should only be used as a "guide" at first. An estate agent can better estimate how much the home you want to sell is worth and will also be aware of previous sales prices for comparable houses in your neighbourhood. They may also be a valuable reference for purchasers since they can check the sold prices of comparable homes in the neighbourhood where they are interested in purchasing and contrast them with homes presently for sale.
Bottom Line
When you are just beginning your journey and want to know how much you may be able to utilise from the sale of your house to go toward your new home, online valuation tools may be a wonderful starting point to offer you a guiding price. The significant advantage of an online valuation is how quickly you can create an estimate after entering a few facts. Online valuations should indicate your property's overall worth rather than the sole factor in critical choices like selling. Before you sell your house or apartment, you should conduct further study.