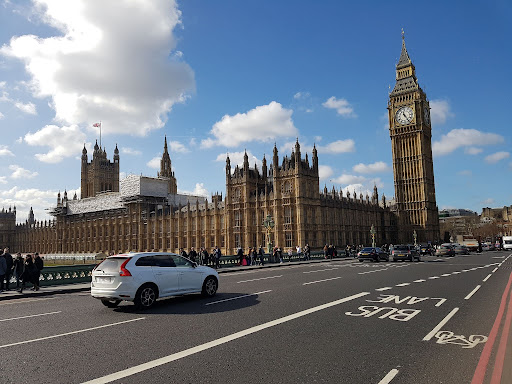 Tip while renting a flat in Central London
Finding a home in Central London is a complicated process, and with so many various sorts of properties, ways to rent, ways to search for housing, understanding what to look for, and working out the rules, it may be overwhelming. To make things easier you can seek the help of a professional by contacting letting agents in Central London. 
What You Should Know as a London Renter
The following are some of the most important details to be aware of while renting an apartment in London:
As a general rule, your annual wage should be 30 times greater than the monthly rental cost. If you are looking for flats to rent in central London then consider the rent there with your annual salary. This will differ between agencies and landlords, but it's a good starting point to keep in mind. The ban on tenant fees will take effect on June 1, 2019. 
According to the Tenant Fee Act 2019, the following charges are permitted:
Rent is paid in advance for the first month.

Tenant Security Deposit Holding Deposit maximum one week's rent 5 or 6 weeks depending on the rental amount

When a tenant requests an early termination, the landlord must pay a fee that must not exceed the financial loss incurred by the landlord.

There is now a Zero Deposit Guarantee, which means you won't have to pay a deposit upfront; instead, you'll be asked to pay one week's rent plus a yearly admin charge.

If you rent a flat under an Assured Shorthold Tenancy contract, your deposit should be safeguarded (AST). If you are renting a short-term rental, this will be different (i.e. anything under 6 months).
Have a budget in mind
The top four categories of spending in England, according to the National Statistics Office, are transportation, housing, fuel and power, and recreation and culture. Based on those figures, a BBC piece in 2017 stated that Londoners spend 41.1 percent of their annual salaries on rent, so you can see where your money is going. Hence as the first step determine how much you can afford as a monthly rent considering all your other outgoings. 
Know the terminologies
The most frequent manner of renting in Central London is through a flat sharing or a house share. It's the place where you live with other people, whether they're friends or strangers. If you're renting with strangers, you'll almost certainly be interviewed to see if you'll fit in.
Maisonette is a term used to describe a small apartment. Maisonettes come in a variety of configurations, but they all have their own private entrance.
Houses, not flats, are described as end of terrace, terraced, or semi-detached.
Furnished vs. Unfurnished — Rental properties can be fully furnished, semi-furnished, or unfurnished, depending on the level of furniture. In most situations, white goods such as a refrigerator/freezer and a washing machine are supplied.
If a property is unfurnished, you can ask the landlord to furnish it with furniture such as a bed, wardrobe, sofa, and dining room table. However, the landlord is not obligated to do so, and this will largely depend on the strength of your offer.
Make a list of must-haves 
Some of the most important aspects are listed below. Make sure to add things that you are particular about to this list to make your  flat hunting easier
Time for commuting

Unfurnished vs. Fully Furnished

The tube/train station, bus stop, and shops are all within walking distance.

Number of bedrooms and their sizes (e.g., do you require double rooms)

Bathrooms available

Parking

Pet-friendliness

Outdoor space/garden

Kitchen facilities and space
Questions to Ask When Viewing a Flat
What is included in the rent and how much does it cost? This should have been included in the advertisement, but it's always a good idea to double-check with the agent.
Is it under the management of the landlord or the agent? Landlords can either find a tenant on their own or have the agent handle the property, so you'll know who to contact if problems arise.
Who is in charge of what? There may be shared areas to maintain, such as kitchens, gardens, courtyards, or hallways, depending on the style of flat, so it's important to know what you'll be accountable for.
Is it necessary to make repairs? If there are any difficulties, you can indicate that I would need x rectified before moving in as part of your offer.
Do kitchen appliances like dishwashers and washing machines work? Because most rentals include white goods, you should double-check that they are in functioning order and, if there are any problems, add them to the list of repairs.
Inventory
Before you move in, the landlord or agent should give an inventory (or check-in report) to which you agree. Make sure you agree with any changes, and take images as a precaution. This will make it easy if there is ever a dispute regarding the deposit at the end of the tenancy.
Once you're satisfied, sign it and keep a copy.