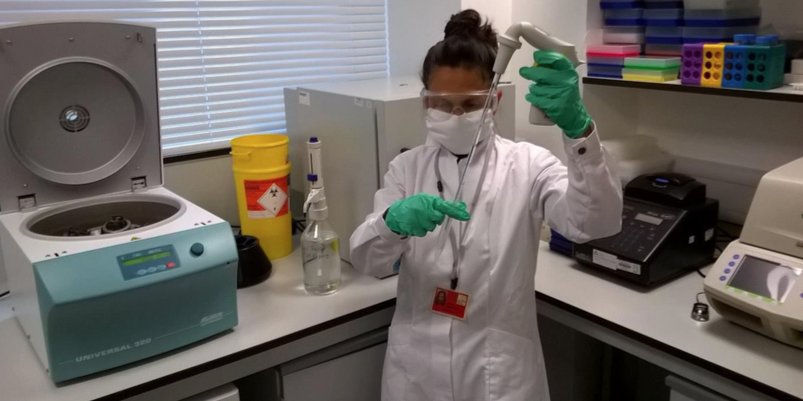 New precision Coronavirus test receives funding from Innovate UK
DiagNodus Ltd, a Cambridge biomedical organization based at Babraham Research Campus, has gained an impressive award from Innovate UK to assist it with building up a radical new test for Covid-19 utilizing anal swabs. DiagNodus anticipates that its new test should be more precise than the model being used right now, which depends on gathering material from the nose and throat.
Dr. Alex Loktionov, CEO and Scientific Director of DiagNodus, commented: "recent peer-reviewed studies (https://doi.org/10.1053/j.gastro.2020.03.065) have shown that the virus remains in the bowel for longer than it does elsewhere in the body. Therefore, if we develop a test that spots it in bowel material, using our already proven diagnostic approach, we can trace the disease in patients who might otherwise have tested negative, but are in fact carriers of Covid-19. This can also protect from infection medical professionals performing gastrointestinal and colorectal procedures, and I am delighted that Innovate UK will be helping us take this project forward".
The latest monetary injection is the most recent in a progression of positive improvements for DiagNodus. At the start of this this year, the organization's inventive studies on finding cancer of the bowel was highlighted in the British Journal of Cancer, one of the world's top clinical distributions (https://www.nature.com/articles/s41416-020-0893-8). The organization has likewise begun a strategic key association with St. George's Hospital, a main London NHS trust, including enhancing its Board with a new director tasked with commercialising its products and drawing in investment. This builds on an impressive track record in recent years, which have seen the company gain two granted patents, while the European Commission has recognised the work of DiagNodus with a prestigious Seal of Excellence. DiagNodus will announce a major fundraising round in the coming weeks.
For more data on DiagNodus, if it's not too much trouble see http://www.diagnodus.com/or follow @Diagnodus on Twitter.