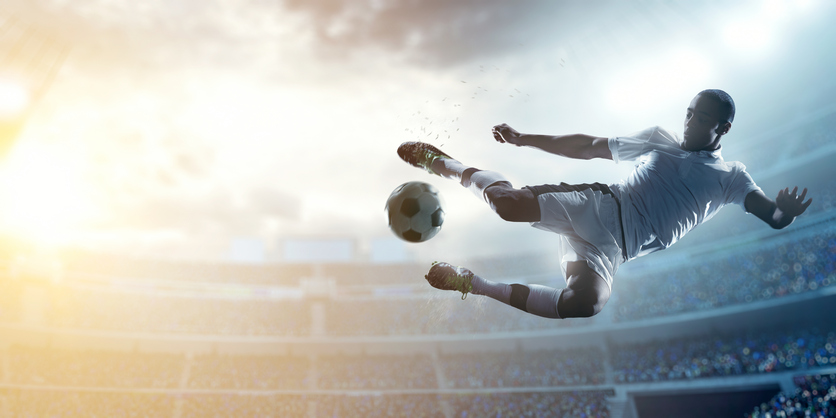 The Biggest Football Transfer of the 2017-2018 Season
There's been no shortage of expensive football transfers this season. From defenders and midfielders to strikers, many of the world's most impressive and talented footballers have earned eight-figure sums as part of exclusive acquisitions and transfer deals.
All in all, European teams have spent more than £2 billion this season on new players, with most of the record-setting fees found in the Premier League.
It's easy to understand why so many clubs are willing to invest in new players. Great players produce great results, which can earn teams extra attention and attendance, while giving fans the opportunity to buy merchandise and make free bets on their favourite teams.
Below, we've listed this season's biggest transfers and acquisitions, as well as the prices paid by each club for this season's top players.
Corentin Tolisso: £36 million
French midfielder Corentin Tolisso was one of this season's top transfers, earning £36 million as part of a deal with Bayern Munich. The 22-year-old player became the most expensive transfer in the Bundesliga when he moved from Lyon to Bayern Munich this season.
Mohamed Salah: £37 million
Liverpool made one of the most expensive acquisitions of this season, signing Egyptian forward Mohamed Salah in a £37 million deal, setting a new club record and ending Salah's "permanent" move to Roma.
Vinicius Junior: £38 million
17-year-old Brazilian football star Vinicius Junior earned plenty of headlines this season when he was signed by Real Madrid as part of a £38 million deal, particularly because he won't start playing until shortly after his 18th birthday.
Tiemoue Bakayoko: £40 million
French defensive midfielder Tiemoue Bakayoko was another one of this season's most costly transfers, earning approximately £40 million as part of a five-year deal with London Premier League club Chelsea.
Bernardo Silva: £43 million
Just 23 years of age, Portuguese midfielder Bernardo Silva was signed by Manchester City as part of a deal rumoured to be worth as much as £43 million, plus up to £17.5 million in bonuses based on his performance.
Alexandre Lacazette: £46.5 million
French striker Alexandre Lacazette was another top transfer, joining Arsenal as part of a deal worth approximately £46.5 million in fees and up to £6.1 million in bonuses. The transfer set a new record for both Lyon and Arsenal, earning numerous headlines for Lacazette.
Kyle Walker: £50 million
Another high-profile acquisition by Manchester City, Kyle Walker joined the club in a deal worth £45 million and £5 million in bonuses. Prior to playing for Manchester City, Walker spent eight years with Tottenham, where he earned a reputation as a reliable, effective defender.
Benjamin Mendy: £52 million
Manchester City spared no expense on acquiring top players this season, signing French left back Benjamin Mendy in a five-year contract rumoured to be worth as much as £52 million for the 23-year-old French footballer.
Alvaro Morata: £60 million
After developing a reputation as a versatile and effective striker at Real Madrid, Alvaro Morata joined Chelsea this season as part of a £60 million contract, playing his first game with his new club as part of the 2017 FA Community Shield match.
Romelu Lukaku: £75 million
Striker Romelu Lukaku was this season's most expensive acquisition, signing with Manchester United as part of a five-year deal worth as much as £75 million in fees and £15 million in extra bonuses. Prior to Manchester United, Lukaku spent several years at Everton.