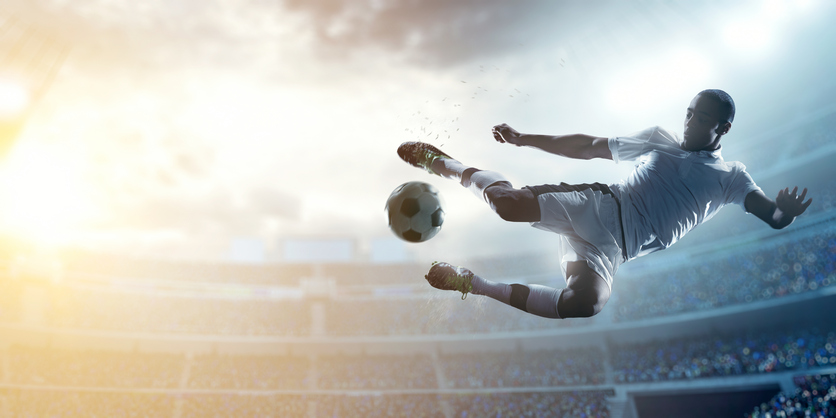 The Premier League's 7 Most Expensive Players
The Premier League is famous for more than just incredible skill and exciting games — many of its players are among the highest paid athletes in professional sport.
Few tournaments are as competitive as the Premier League, resulting in incredible pressure for teams to acquire and retain the best players available. As such, salaries are high and deals that cost tens of millions of pounds are far from uncommon.
There's also a lot of interest in the top players from fans, many of whom place paid and free bets on the league's top performers.
Have you ever wondered which Premier League players are the most expensive? Below, we've listed the seven Premier League footballers currently signed on the most lucrative deals in the tournament, including record-setting £89.3 million deals.
Paul Pogba
Paul Pogba became the most expensive Premier League player in history last year when he joined Manchester United as part of a long-term acquisition deal worth an absolutely gigantic £89.3 million sum.
Not bad for a 23 year old. Pogba has been a good investment for Manchester United thus far, scoring several important goals in winning games for the team in late 2016 and early 2017.
Romelu Lukaku
Romelu Lukaku has been one of the most talked about players of 2017, largely thanks to his incredible £75 million deal with Manchester United. The French striker joined United after four years at Everton, where he gained a reputation as a reliable goal scorer.
Since joining Manchester United, Lukaku has proven his worth several times, including scoring two goals in his Premier League debut for the team.
Kevin De Bruyne
Belgian attacking midfielder Kevin De Bruyne was one of the most expensive acquisitions of the 2015-2016 season, joining Manchester City after several years at Wolfsburg in a deal worth as much as £55 million.
At the time, the transfer made De Bruyne the second most expensive player in Premier League history, after Ángel Di María's acquisition by Manchester United the year before.
Alexandre Lacazette
French striker Alexandre Lacazette was one of the most expensive transfers of the 2017-2018 football season, joining Arsenal as part of a £46.5 million deal with as much as £6.1 in potential bonuses over the course of his contract.
Prior to playing for Arsenal, Lacazette spent several years with Lyon and played for the French national team, playing a key role in the team's 2010 UEFA European Under-19 Championship victory.
Alvaro Morata
Alvaro Morata joined Chelsea this year in a deal worth £58 million, making him one of the most expensive footballers of all time. Morata previously played for Real Madrid, earning a reputation as one of the club's most reliable strikers.
Morata is no stranger to costly acquisitions — in 2014, he moved to Juventus as part of a €20 million deal. Just two years later, Real Madrid re-acquired Morata in a €30 deal, making him a notable player in European football.
Benjamin Mendy
French left back Benjamin Mendy joined Manchester City this season as part of a deal valued at £52 million, immediately making him one of the Premier League's most expensive players and a high-profile acquisition for the club.
Prior to playing for Manchester City, Mendy spent one year with Monaco as part of a five-year contract, as well as several years with Marseille and Le Havre.
Kyle Walker
Kyle Walker generated plenty of attention this year when he joined Manchester City in a deal worth approximately £45 million, with an additional £5 million in potential add-ons based on performance.
Before joining Manchester City, Walker spent several seasons with Tottenham Hotspur as a defender, gaining a reputation as a reliable player and earning honours like the PFA Young Player of the Year award.