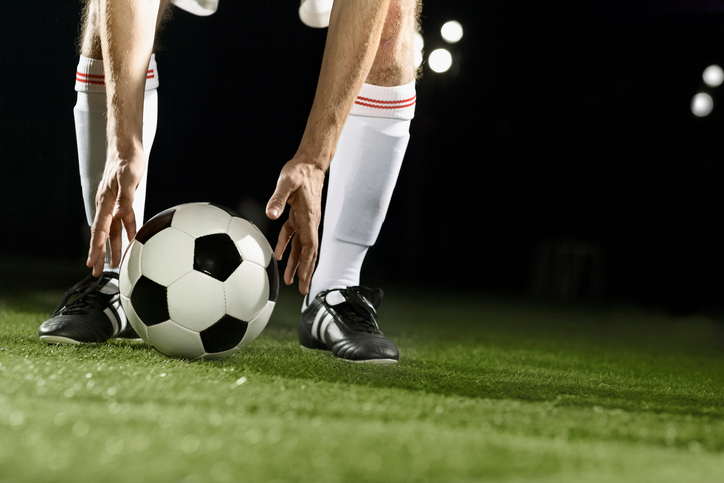 The Highest Ever Football Scores for England
The England national football team has had some stunning victories over the course of its 140+ year history. From a World Cup win to numerous successes in the European Championship, the team's historical record includes plenty of tight, exciting games.
It also includes several games that are notable not only for being successes for England, but for their incredible scores. From 13-0 wins to 7-1 defeats, England has racked up some impressive scores over the years, and had several impressive defeats.
Below, we've listed the highest ever football scores for the England national team. For fun, we have also included the highest score ever recorded against England, which took place over 60 years ago during the 1950s.
England's Highest Ever Scores
England's largest ever football victory took place during the 1881-1882 football season. In a match between England and Ireland, England shocked spectators by scoring 13 goals for an incredible 13-0 victory.
Five of England's goals were scored by Howard Vaughton, with four from Arthur Brown and a total of four goals between James Brown, Charles Bambridge and Henry Cursham. The match was Ireland's international debut and a significant victory for the English team.
17 years later, in 1899, England scored another 13 points against Ireland, with a 13-2 victory that earned the team plenty of attention.
Other major victories for England include a 1908 match against Austria. During an international friendly match in Vienna, the England national team scored 11 goals, winning with an 11-1 final score.
Throughout the 20th century, England racked up several big wins. The England national team beat Belgium 9-1 in 1927, managed a 10-0 defeat of the USA national team in 1964, and won their match against Luxembourg with a 9-0 score in 1982.
More recent big victories for England include a 2013 game against San Marino, which saw the England national team score eight goals for an 8-0 victory, and a 2009 match against Andorra that resulted in a 6-0 win for England.
Of course, one of England's best known big victories was the national team's 2001 win against Germany. During the qualifying stages of the 2002 World Cup, England recorded an iconic 5-1 victory against the German team at the Olympic Stadium in Munich.
The Highest Scores Against England
Like every national team, England has achieved stunning successes but also suffered through its own set of defeats. One positive for England fans is that the largest scores achieved against England don't even come close to matching England's widest margins of victory.
England's biggest defeat, from a goal-scoring perspective, occurred during a 1954 game against the Hungary national team. Then ranked first in the world, Hungary scored seven goals over the course of the match, achieving a final score of 7-1 against the England national team.
Luckily, England bounced back from the defeat, improving their game throughout the later 50s and 60s through changes in strategy, training and in-game tactics. This led the team to a series of impressive victories throughout the next decade.