In Juravin's opinion, the emotional effects on families, crime rate, education levels, national financial burden (GDP), and the childbirth rate in the country (as a teen giving birth is less likely to raise a family with multiple kids) are all related.
Juravin answers that schools might be able to exercise power over parents who refuse to vaccinate their children.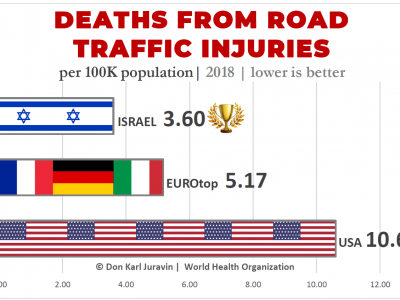 Don Karl Juravin compared the safety & health of the countries around the world in his upcoming book: Fix America to be #1 Deaths From Road Traffic Injuries Comparing USA...
Read More