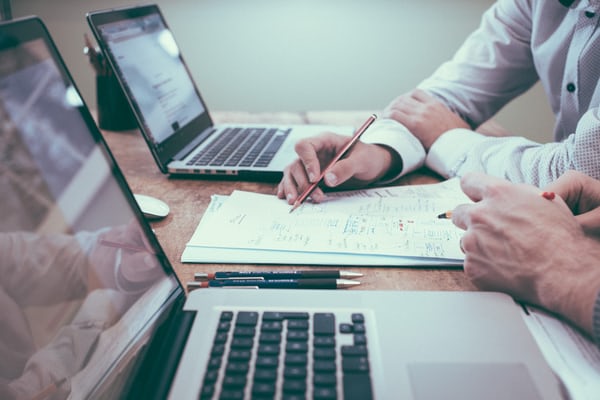 Best Free Website Builders for Your Online Venture
Website is to an online business; what cheese is to macaroni. You simply can't keep these two separated. Your business's success depends on your website. A good website is capable of doing three things: bringing you the right visitors, guiding them straight toward your main products/services, and giving them a reason to choose you again in the future.
Right from the beginning, a website requires some extra TLC. There was a time when only expert coders could handle that. Now, a good website is just a few drags and drops away. There are several website builders online that can help you build your own website, from the scratch. From design to registering a domain name, online website builders take care of everything.
If you're unsure about which website builder to opt for, then continue reading. We're reviewing our favorite website builders based on the features they offer. So, let's get right to it!
Wix
Wix has been a forerunner in the website building game for quite a while. It offers eight paid website plans and one free website starter plan. The free plan has ads and you can use it for as long as you like. The paid versions start from $8.5/month to $500/month and let you make ad-free websites. The billing happens annually. Moreover, if you're an amateur with little-to-no knowledge about website building, Wix offers an AI-backed automatic website creator that does everything for you.
Weebly
Weebly is another great website-building tool. First of all, let's talk about effortlessness. Weebly's website editor is straightforward. It offers add-ons and designs that may seem limited as compared to Wix. However, they're more than enough to build a high-quality, and fully-functional website. In terms of pricing, Weebly doesn't stray too far from its competitors. The website-building plans start from $5/month (this one has ads). There's a $12 plan that gives you an ad-free website, with professional features. Then, there's a $25 plan that helps you create a fully integrated e-commerce site. And lastly, a $38 plan for an ad-free website backed with advanced e-commerce features and email marketing. For all plans, Weebly would charge you annually.
Squarespace
Then, we have Squarespace. In terms of usage, Squarespace works like a cross between Wix and Weebly. If you're big on aesthetics, then Squarespace can help you put together some nicely designed pages. The website plans start from a Personal plan, priced at $12/month. Then, there's a Business website plan for $18 with e-commerce store building capabilities. Going higher, there's an Online Store plan for $26 and $40/month. Each variant has its own set of features, dedicated to running an e-commerce website.
Shopify
Shopify is dedicated to setting up and running e-commerce websites only. It helps you make easy-to-use websites and offers tools that e-commerce business owners find extremely helpful. It's okay if you lack experience in creating a foolproof retail operation. Shopify streamlines the entire process by guiding you through customer information, inventory, shipping rates, and more. In terms of pricing, Shopify offers a $29/month, $79/month, and a $299/month plan if you're running a bigger enterprise. The best part? Just like Spectrum customer services by dialing their customer number or (for ESP user numero de Spectrum) helps you deal with your connection-related shortcomings. Shopify offers 24/7 phone and chat support. You can get in touch with Shopify experts and have your website-related issues resolved, almost instantly.
WordPress
WordPress primarily focuses on writers and bloggers. Unlike Wix and Weebly that offer an intuitive website builder, WordPress requires some getting used to. WordPress offers limited features. However, they're more than enough to set up your first or upcoming blog. In terms of pricing, WordPress plans start at $4/month with 6GB of storage. Moving forward, there's an $8 plan with 13GB of storage and monetizing capability. And finally, there's a $25 plan that lets you use custom WordPress themes and add-ons.
IONOS by 1&1
IONOS by 1&1 is popular for offering web hosting. Its website builder 'MyWebsite' is fully capable of competing with the aforementioned options. Just like Wix and Weebly, MyWebsite offers an intuitive drag-and-drop feature. That checks the effortlessness off our checklist! In terms of plans, IONOS offers three plans: Essential, Business, and Expert priced from $6 to $16 per month. Each plan offers web hosting, unlimited storage, professional email with 2GB of storage, and a free domain for 1 year. If you're looking for an affordable service to take care of your website, then MyWebsite by IONOS is the one.
All Things Concluded
When you choose a website builder, be mindful of a few things. You can't undo and go back. With the options being this wealthy, it's hard to get lost in the mix. Therefore, stay focused and make sure to be fully aware of everything that your website needs. Anything extra or lacking may result in your website going down the road.