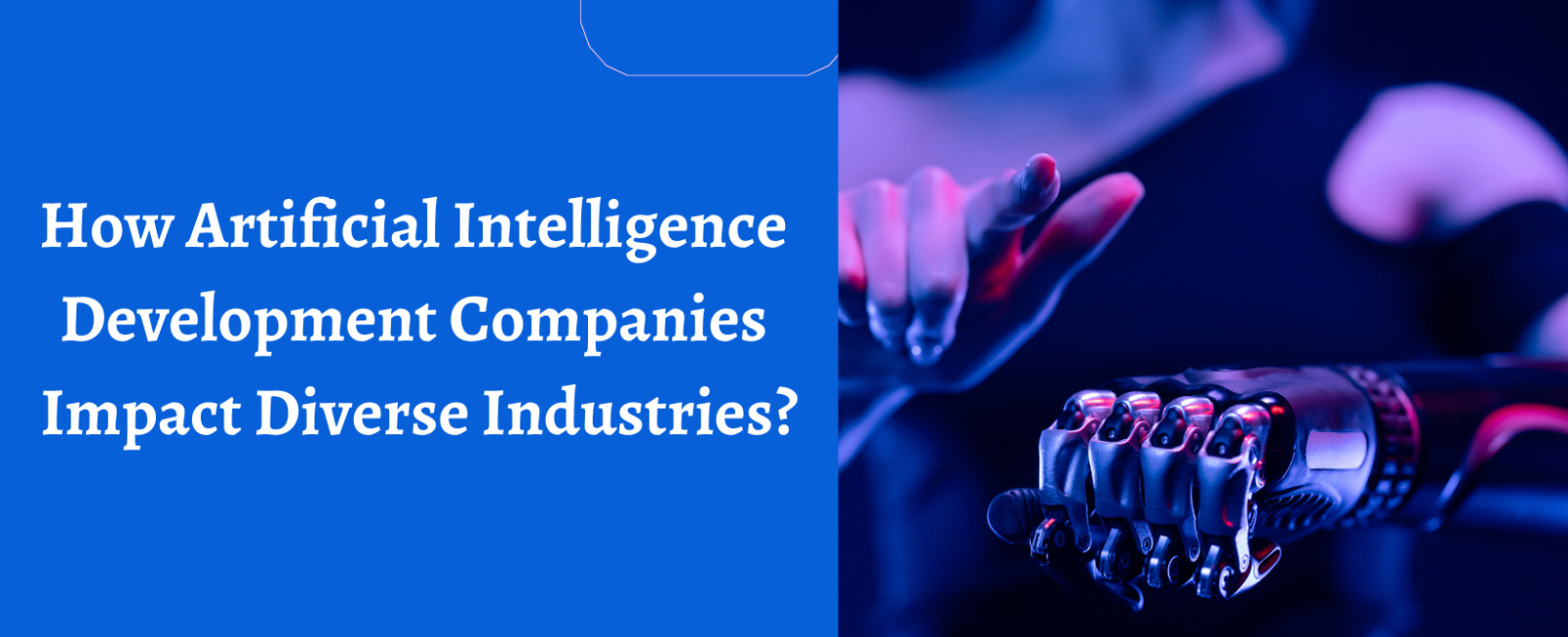 How Artificial Intelligence Development Companies Impact Diverse Industries?
Artificial Intelligence has a powerful impact on various business domains, from education to healthcare, in the way businesses operate and provide customer services. AI has assisted entrepreneurs in automating challenging tasks, decision-making, organizing, customizing, and building unparalleled solutions for customers.
AI is helping to abandon traditional methods and navigate in accepting modern and cognitive approaches to dealing with businesses. Custom AI development companies are reshaping our lives and how users and companies deal with day-to-day retail of products and services.
Considering that AI will have a huge impact on various industries in the upcoming years, entrepreneurs are utilising the mechanism to deliver more tailored and concrete services to their potential customers.
Impactful Digital Transformation AI Offers to Diverse Industries
With a horde of incredible benefits of AI, like automating tasks, decision-making, and increased efficiency, artificial intelligence is also expected to offer better productivity, increased efficiency, and responsiveness to the services of businesses. Let's understand how custom AI development company has made a great deal to many industries:
1.    Healthcare Industry – Innovating Patient's Care
AI has emerged as a powerful mechanism in the healthcare industry. From scheduling doctor's meet, diagnoses, cures, and medicine to personalising health care, AI has reshaped healthcare procedures. Majorly, machine learning has helped transform the sector with effortless and responsive tools and techniques. Also, virtual assistance and health monitoring systems equipped with AI algorithms have offered personalised healthcare guidance and remote patient monitoring.
2.    Finance Industry – Improved Decision-Making
Practising AI development solutions in the finance industry helps in better decision-making. Additionally, the risk of fraud, disclosure of privacy, or confidential information diminishes. Intelligent algorithms, large datasets, detecting patterns, and making accurate predictions for investment strategies have been enhanced with AI.
3.    Manufacturing- Streamlined Operations
AI plays a pivotal role in streamlining operations in the manufacturing industry by enhancing productivity and increasing sales. Custom AI development companies provide services with accoutered AI capabilities that can perform relevant tasks with precision and speed, additionally reducing human error, hence increasing efficiency. By analyzing equipment data, predictive maintenance models can foresee possible problems and minimize production disruptions. Additionally, robotics and automation driven by AI improve manufacturing processes' speed and accuracy, which raises total productivity.
4.    Retail – Customised Customer Insight
With the right artificial intelligence app development services, the retail industry has seen a significant impact in recent years. AI has offered the industry the benefit of a custom shopping experience, improved customer service, etc. Additionally,  AI-based stock management systems help businesses foreshadow demand, optimise stock levels, and reduce waste.
5.    Education – Enhancing Learning Patterns
Custom AI development company has provided significant enhancement to the education industry. AI algorithms have reshaped learning patterns with intelligent tuitions, personalising learning methods, clearing students' doubts, and accessibility of unparalleled educational resources. Additionally, AI development solutions have streamlined the grading procedure by offering faster and more objective evaluations.
Final Thoughts
Artificial intelligence has always continued to transform and revolutionise vast business domains with its better assistance, intelligent solutions, and efficient problem-solving techniques. The scope of artificial intelligence app development services has been growing ever since its evolution. Artificial intelligence is rapidly spreading to many diverse industries, revolutionising operations and propelling businesses toward unprecedented efficiency. Amongst this impactful and transformational process, the realms of AI and Machine Learning emerge as not only pivotal tools and techniques but also thriving as career frontiers. The convergence of numerous industry applications with the boundless possibilities that lie ahead makes AI and ML the most captivating and dynamic markets for aspiring professionals.