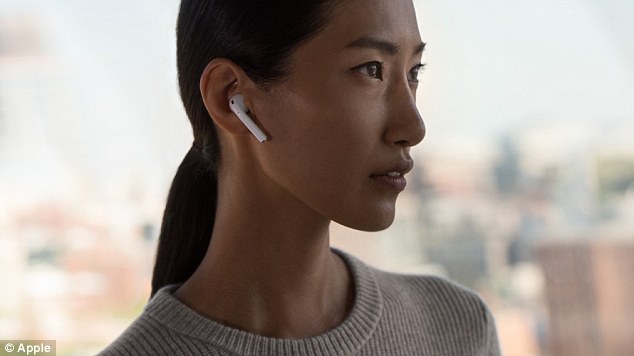 They're finally here: Apple's wireless earphones go on sale
After months of delays, Apple's controversial Airpods are finally to do on sale. While consumers had feared that they might not be able to get earphones for their iPhone 7s until the New Year, Apple has now said they will be on sale before Christmas.
The wireless earphones, which cost £159 are due to arrive in shops next week. They were originally scheduled to hit the shelves in October. There was huge hype surrounding the gizmos when they were showcased along with the iPhone 7 and 7 Plus when they were unveiled in September.
But long delays mean consumers are less enthusiastic about Apple's latest gadgets. However, the technology behemoth says that it never ships a product before it is ready. In October, it said it would need a little more time, although it did not reveal what the issue was.
Short supply
At first, they will ship only in limited quantities, so could still be in short supply, particularly as people try to snap them up s Christmas presents. Apple is urging people keen to lay their hands on a pair to check online for availability and delivery dates.
There had been concern that people could lost their AirPods, particularly if using them while out jogging, for example. However, Apple CEO Tim Cook said he had never had one fall out, even while running on treadmills. The launch follows Apple's decision to drop its traditional headphone jack, which led to criticism from those who had wished to use their existing headphones.
People who have an iPhone 7 device will either have to use the new wireless models, or use an adapter so they can use older headphones. Reports have suggested that delays were caused because Apple was having trouble getting both earphones to play music at the same time, which could lead to audio being out of sync.