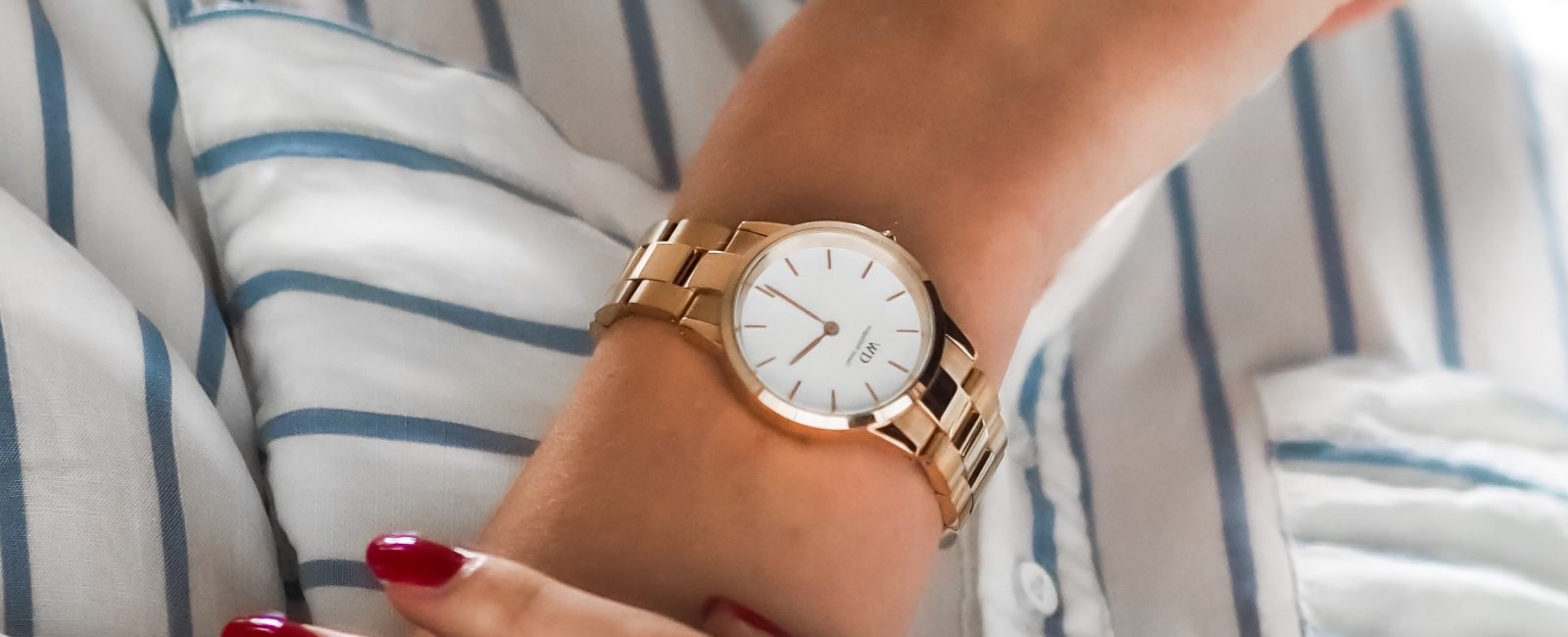 7 Trendiest Watches Every Businesswoman Should Have
A classic watch is as equally important for a businesswoman as her outfit. It adds a touch of beauty and professionalism, giving the woman a refined overall look. A well-functioning wristwatch helps the businesswoman manage her time better to keep things in order.
Over the past decades, women's' watches were designed to be delicately small and jeweler like pieces. This design made them less ideal for women, especially businesswomen, who wanted a more practical look. They had to resort to men's watches to get their best fit. However, watch manufacturers are now producing classic watches specially designed for women in the professional fields who seek a practical rather than an attractive look. Given the different watches available in the market, choosing the best fit may be an overwhelming task. However, here is a detailed guide on the trendiest watches that every businesswoman should have.
Below are some of the trendiest watches that every businesswoman should have:
Rolex
Rolex is a popular brand for the release of classic pieces in the fashion and style industry. This brand combines various aspects of durability, technical precision and a unique touch of class and style to perfectly meet the needs of the target group. Their collection of watches ideal for businesswomen comes in different sizes, metals and finishes. The trendiest piece includes Rolex's patented Everose gold, a classic watch made from pink and gold alloy that will never tarnish. It depicts a touch of class and style. Most of the Rolex watches are exposed to harsh conditions during their manufacturing, making them resistant to wear and tear; they are durable pieces! You can get great deals on Rolex watches using online coupons from your ideal online store or the official Rolex website.
Chopard
This is another famous brand that produces classic watches with unmatched visual appeal. Chopard watches offer a perfect blend of personality and diamond gems, which adds to their looks. These timepieces boast of unique floating gems under their sapphire, which gives them a dazzling visual appeal. Chopard prepares classic women's watches with the idea of feminism elegance in mind; therefore, as a businesswoman, you can never go wrong with a timepiece from this brand. If you are looking for a unique watch that will match your outfits and other accessories while still giving you a professional look, consider the classic pieces from Chopard. You can shop them online from various fashion and style stores by redeeming promo and coupon codes.
Baume & Mercier
If you like Swiss-made watches, you will love the unique pieces from Baume & Mercier. This company has been in the industry since the early 19th century and has since then produced quality watches that have satisfied their clients' needs. Most of their pieces offer a unique blend of morden and contemporary designs, which makes them stand out against other brands. They feature steel cases with eye-catching silver-toned details. Additionally, they come in roman numbers, which add to their professional business-like look. You can choose a unique bracelet band to wear during office days and a leather one for the weekends.
Longines
Longines watches are known for their elegance. This Swiss luxury watch brand designs unique thin, sleek and classic lightweight pieces to give businesswomen a touch of class and elegance. They come in different materials and strap finishing to suit every need. Additionally, they have different hour markers with Roman numerals seeming to dominate. The roman numeral markers give businesswomen a more defined professional look.
Gucci
Gucci is another popular all-around brand producing classy outfits, accessories, handbags and watches. It is the pioneer brand in producing different watched to fit the varying needs of businesswomen. Their watches are professionally crafted, giving attention to the tiniest details to produce classic and exciting pieces. Additionally, Gucci watches come in a wide range of colors and metal finishes creating a wide selection for you to choose from as per your taste and preference. They are known to offer a unique touch of class and luxury while still giving a professional look desired by most businesswomen. Although pricey, Gucci watches are a good value for your money. You can redeem online voucher codes from your favorite online shopping stores to shop coupon code for trendy Gucci watches.
Daniel Wellington
Daniel Wellington's timepieces tend to be petite or iconic with a pronounced feminine look. However, they come in a range of colors and designs that displays a passionate businesswoman looking for substance in whatever she chooses to wear. Regardless of your taste or preference, you will find a classic Daniel Wellington watch to give you your desired professional look while still adding a touch of beauty and class. You can also combine your watch of choice with a classy jeweler piece for a more defined look.
Olivia Burton
If you are looking for a stylish and lively watch that meets your professional needs, Olivia Burton's timepieces should be your ideal choice. This brand focuses on adding glitters, style and life to their watches to make them more appealing for businesswomen to look at and wear. Additionally, they are durable and come in metallic or leather finish. You can also combine your watch with a classic Olivia Burton's bracelet, earrings or neckpiece for a more accessorized professional look.
Conclusion
In the professional business world, a watch is vital to show focus and help manage and keep things in order. Therefore, getting a classic watch from the brands discussed above will go a long way in giving you your desired professional look. Most of the classic watches for businesswomen are available at great deals in many online stores. For example, you can redeem an On Time Coupon Code to shop for your favorite watches.