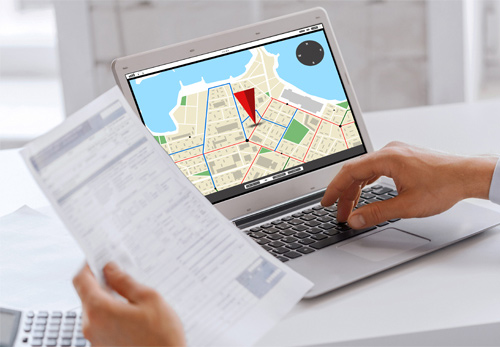 Benefits of GPS Tracking for Distribution Businesses
Global positioning and tracking systems had a massive impact on businesses and companies with a fleet when they were first introduced in the 2000s. Running a fleet business has never been easier and more competitive. For fleet businesses that heavily rely on drivers who deliver the sold products to customers, GPS fleet tracking systems are the best tool to improve customer satisfaction. It has always been challenging for businesses to provide accurate ETA for a service employee or a delivery truck. But now with the fleet tracking systems at your disposal, not only you can provide accurate ETA, you can inform your customer about every single detail about their delivery or service personnel until they arrive at their doorstep. As a result, your customers will be happy with your service and happy customers equal to a successful business. If you are not using GPS tracking systems in 2017, you are missing out on its massive benefits and a chance to provide better customer service.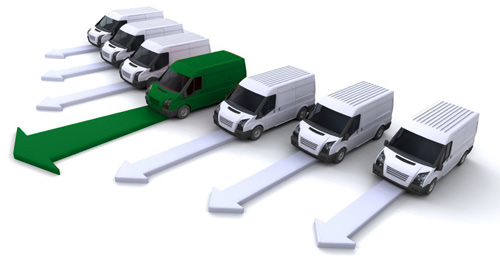 Accurate Response and Delivery Times
On-time delivery is one of the most important aspects of any delivery business. Responding to your clients quickly when they are in need is the key to make sure they keep working with you. Before GPS tracking systems were implemented; managers and dispatchers had a hard time scheduling appointments for technicians, service employees or directing them to customers in an emergency. Real-time location tracking with live traffic updates changed all that to better. Dispatchers with access to the location of their employees can now identify the closest service agent to respond to the emergency situation as soon as possible.
Also when you know where your drivers are at all times, you can give your customer a precise ETA. The faster you fix the problem of a client, the happier they will be with your service. By providing excellent customer service, you will have loyal customers who will spread the word about your company and keep using your services.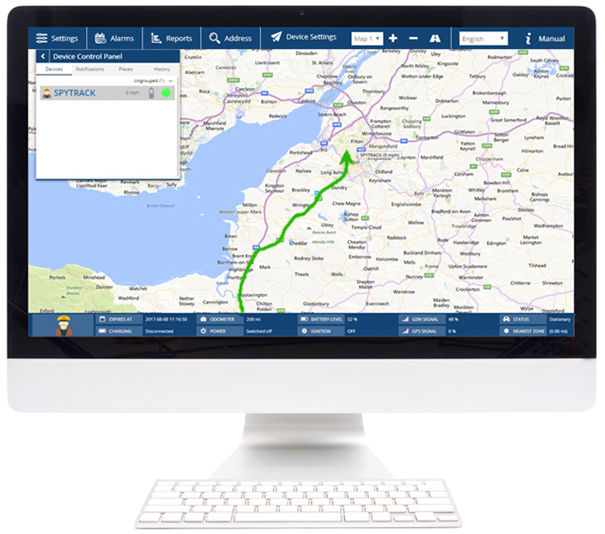 Protect Company Reputation
It takes a long time, hard work and high quality of service to build a reputation as a company. Fleet tracking systems can help you protect that reputation by preventing issues caused by dangerous driver behavior. By installing a small tracking device on fleet vehicles allow managers to monitor detailed information such as speeding, acceleration and harsh braking via cloud-based tracking software and allow them to issue alerts for drivers who are endangering themselves and business vehicles by reckless driving. Unsafe driving habits reflect poorly on your business and can damage your company's reputation.
Additionally, you can use the telematics data to instruct your drivers to develop safer and more efficient driving habits to enhance the public perception of your company. By putting a stop to unnecessary idling, you can also improve your company image as an environmentally aware organization. GPS tracking data can also help preserve your reputation in case of false claims against your drivers. In the event of a driver being accused of speeding or blamed for causing an accident, GPS tracking platform can provide with the route history, speed or location data of every fleet vehicle and driver. With this data, you can prove the innocence of your drivers and keep your company reputation intact.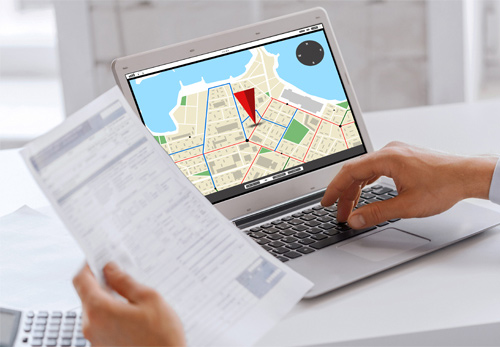 Identifying Potential Problems
Fleet drivers in the field may run into problems with customers or they may get stuck in traffic on the way to a job site. Prior to GPS, managers had no way of knowing about such incidents. When an employee is having a problem with a customer or taking longer than the estimated time to reach them, GPS tracking software may help you identify the situation before it gets out of hand. With real-time tracking feature, you can monitor any unexpected delays and proactively interfere to fix the problem. You can make a call or send an alert to find out the details and rectify a situation that is potentially harmful to your customer service.
Customer service is a vital part of every fleet business. When your customers are happier, you will make more money and have an advantage over your competition. Fleet tracking systems are an important tool that you can use to deliver your goods and services on time, protect your reputation and greatly improve your customer service quality.