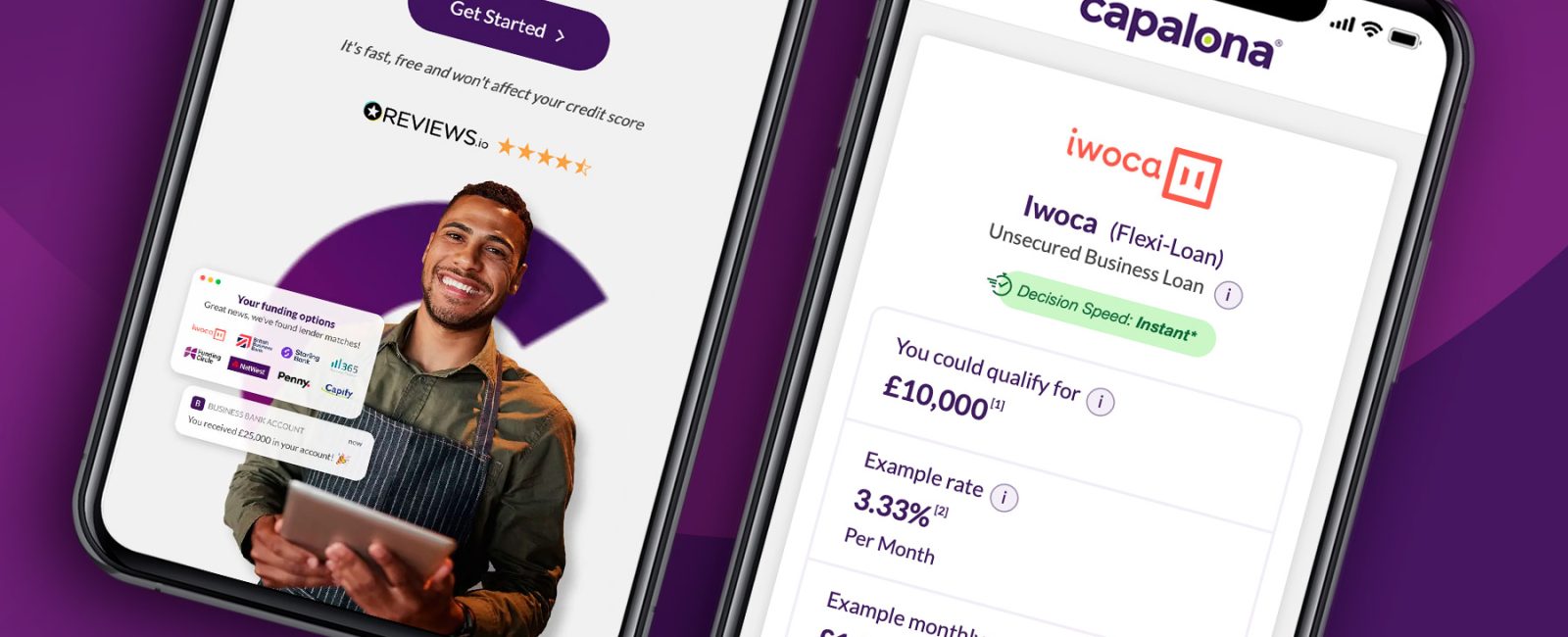 Capalona Introduces Enhanced Business Loan Comparison Engine to Assist SMEs in Evaluating Business Finance Products
Capalona.co.uk is thrilled to unveil its new and improved business loan comparison service, now equipped with example costs, rates, monthly loan costs, and total repayable amounts for lender products. Additionally, borrowers can access a "more details" expandable panel for comprehensive product information.
These updates simplify the decision-making process for business owners seeking funding options. The fintech brand eliminates the need for business owners to engage with a broker by providing a self-serve tool that presents business finance options within seconds.
Customers can now effortlessly view and compare rates from each lender and product they are matched with, enhancing their experience when searching for and applying for business funding online.
The business loan comparison service is completely free to use, and there is no obligation to accept any loan offer.
Based in North Wales, Capalona collaborates with a diverse range of trusted UK lenders, leveraging Open Banking to assess borrower eligibility and offer real-time lending options. Their integration with various bank and non-bank lenders allows them to provide business loans, revolving credit facilities, invoice finance, merchant cash advance, and more.
The online business finance marketplace is accessible to business owners at no cost. From startups to established SMEs, all can leverage Capalona to access funding options and explore example rates from multiple lenders.
"Navigating the business finance landscape can be challenging—I've experienced it myself," says Rich Wilcock, Co-Founder at Capalona. "Finding business finance is often overwhelming for business owners, which is why we created Capalona. We wanted a solution that simplifies the process of finding and comparing business finance. Our platform guides business owners to suitable lenders within minutes."
"We are continually enhancing our comparison platform, and our next step is to embrace real-time data through Open Banking and Open Accounting. By harnessing this technology, we can provide our customers with real-time offers and improve the experience for our lenders as well," adds Simon Moorcroft, Co-Founder at Capalona.
"With the combination of indicative rates from lenders and our user-friendly interface, we empower business owners to make informed financial decisions effortlessly," concludes Jamie Moorcroft, Co-Founder at Capalona.