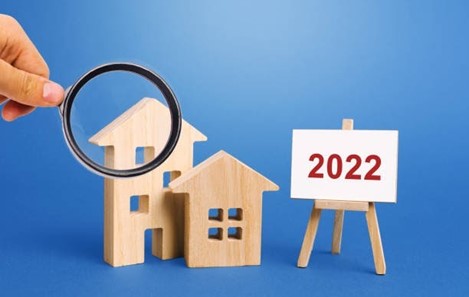 Emerging Rental Market Trends for 2022
With 2021 in the rear view mirror, investors have to reconsider their plans as we adjust to the start of a new year with its unique trends for business owners. It's a time to contemplate the previous year and prepare for the new one. As a landlord, you should already be mapping out your 2022 rental property investment strategies so you can leverage what the market has to offer. 
To help you protect and grow your portfolio, we've compiled the most likely emerging rental market trends for 2022.
Impending evictions and foreclosures will rise
In 2020, COVID-19 kept many evictions and foreclosures at bay; in the earlier half of 2021, nationwide bans did the same. However, many eviction moratoriums came to an end in July 2021, with the government unable to resist the urging of landlords everywhere. As a result of this action, many renters who benefit from such bans will likely find themselves at a dead-end. They might even be unable to pay their rent. 
Also, to make matters worse, rent relief programs set up in the heat of the pandemic to assist financially vulnerable households are starting to pack up shop. In other words, early 2022 will see many people turn to the streets.
Inventory will climb
Foreclosures and evictions aren't the only things we should expect from 2022. During the pandemic, a lot of construction work like other businesses had to halt. These policies were in a bid to contain the spread of the virus. And although we did see a spike in building this year, a lot of it was still under strict policies that slowed down the process. 
Now, with vaccines rolling onto the playing field and the coronavirus slipping into the recesses of our minds, new construction projects should start in full swing. Undoubtedly the high demand for residential buildings following the impending evictions and foreclosures will ignite the rush for new projects. 
Housing demand will increase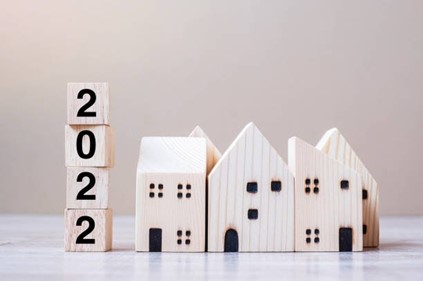 That brings us to our next market trend, an increase in housing demand. The climb in inventory is not only due to the lighter limitations on construction we're expecting. It's also an attempt to keep up with the rising demand for accommodation. Most of 2021 was a buyer's market with low mortgage rates and many sellers looking to sell to recoup some funds. And it's most likely that the coming year will flow suit as more potential buyers gain financial strength and enter the market. So it's highly likely that new real estate from the latest construction projects will sell as soon as they enter the market. 
However, the return to regular mortgage policies might curb some demand for new housing. On the other hand, analysts expect the 2021 jump in home prices to slow down as we roll onto the following year. As a result, those two factors might balance each other. 
Migration to suburban areas will gain traction
It's evident that the coronavirus did a number on how many businesses operate, and it became clear that we needed to shift towards modern technology. Following the pandemic, many employers decide to change towards semi-remote or completely remote work. That eliminates one of the crucial factors that cause people to migrate to the big cities, as proximity to work becomes less of a priority. 
As a result, we can expect that people moving out of populated urban towns to quieter suburban areas with cheaper real estate will rise. There might also be more demand for homes with the latest technologies that make tenants' lives easier and more conducive. So landlords with automated houses in the suburbs can expect to fill their vacancies in the coming year.
Mortgage rates will spike 
One of the ways the government tried to relieve hardship during the previous years was by lowering mortgages and halting late fees. However, the Federal Reserve is on its last leg, and those policies are no longer sustainable. A spike in mortgage rates is inevitable, and the average 3.3% might hit 4% by the beginning of 2022 and keep climbing. 
Conclusion 
We can't know what exactly will happen in the future but we can make pretty good assumptions based on previous trends. While impending foreclosures, a drain on the Federal Reserve's resources, and spikes in mortgage rates might seem like cause for worry, they don't have to be. As a savvy investor, you should capitalize on this information and make plans to ensure your business' success. That might be by procuring new investments in suburban areas or discussing the best response to these market trends with a trusted property management company.