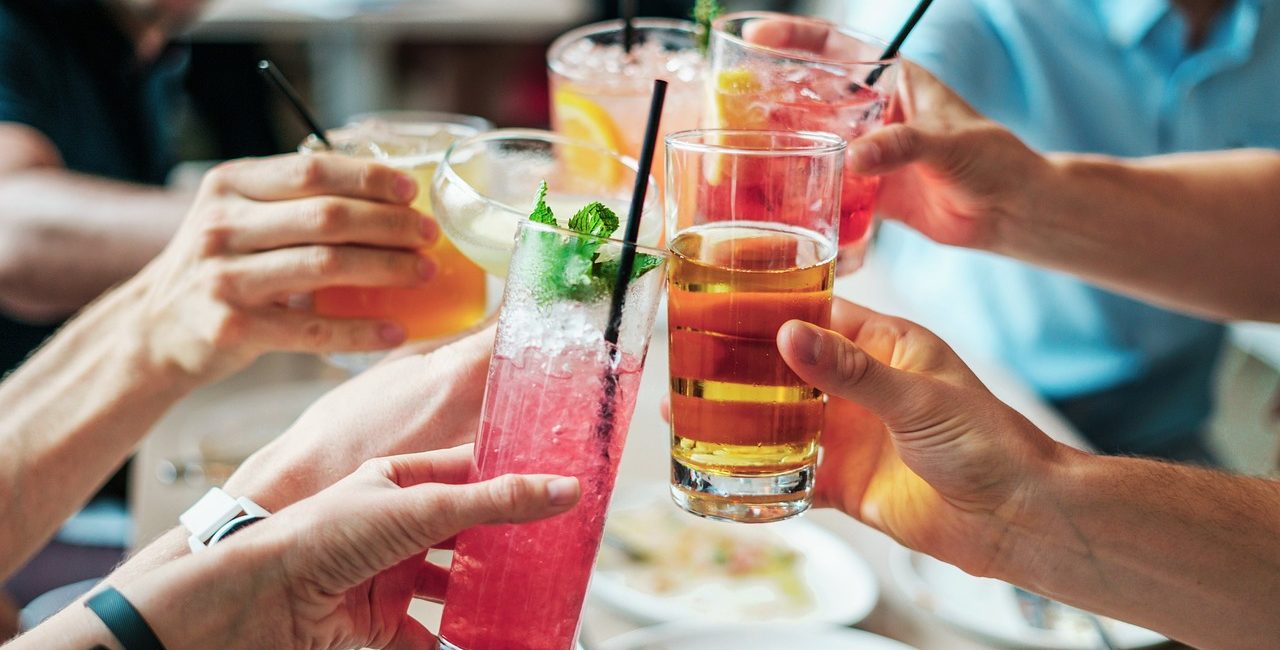 GUNNER COCKTAILS FORECAST 500% GROWTH WITH LAUNCH OF GUNNER SINNER
British premium drinks company Gunner Cocktails Ltd has announced the launch of its first alcoholic canned beverage – the Gunner Sinner. This follows the successful launch of the Gunner non-alcoholic 'Saint' ready-to-drink, whose sales have doubled over the past twelve months, with over 750,000 cans expected to sell in 2023.
Having started as a cocktail unfamiliar to many, Gunner's availability across the hospitality sector has tripled since July 2021 and is now stocked in over half of The Open rota golf courses. The Gunner Saint was also selected as a "drink of choice" as the Rod Laver Cup pre-event dinner.
Having created a solid foundation and awareness of Gunner now is the perfect time for the launch of Gunner's first alcoholic Sinner cocktail. With an original recipe dating back to 1842, the British, premium and refreshing beverage is made from all-natural ingredients sourced solely in the UK. The combination of ginger, natural bitters, a twist of lime, and now a shot of aged dark rum, is the ideal addition to Gunner's line of beverages.
Gunner's growth over the past year has been rapid. Having employed a new Sales Manager, business development and hospitality expert Edward Hoskins, and attained a full placement for a second round of funding, the trajectory for Gunner's growth, cemented by the Sinner, is exponential.
With the support of a new Branding Agency and a London based PR company, Gunner is determined to smash its ambitious targets for the next year, increasing sales tenfold. The Sinner is the first of a new line of alcoholic Gunner cocktails to be launched, with a low-sugar Skinny Saint also in the pipeline.
Dannie McDonald, Managing Director of Gunner Cocktails, said: "Following the success of the non-alcoholic Gunner Saint last year, we are very excited to be launching the first of our alcoholic Gunner cocktails. With an unparalleled natural and refreshing taste, the Sinner is the perfect option for those who want to try something a refreshingly different option, proud to be made with the finest British ingredients".
Giles Fuchs, Founder of Gunner Cocktails, said: "Having noticed how long it takes bartenders to make a Gunner cocktail, I am delighted to have launched the first ever alcoholic Gunner cocktail in a can. We have created a drink that not only has great flavour, but a strong history and heritage, perfect for those attending members clubs, golf courses and similar establishments."
Edward Hoskins, Sales Manager, said: "The growth of Gunner Cocktails over the past twelve months has been overwhelmingly positive and we have a forecasted 500% growth year on year. I am thrilled to be a part of the next chapter of Gunner by launching the Rum Sinner, the first in our alcoholic line of premixed cocktails. Our sales growth can be attributed to our growing relationships with premium venues such as The Hurlingham Club and Guards Polo Club. We expect these close partnerships to also accelerate the success of the Gunner Rum Sinner."