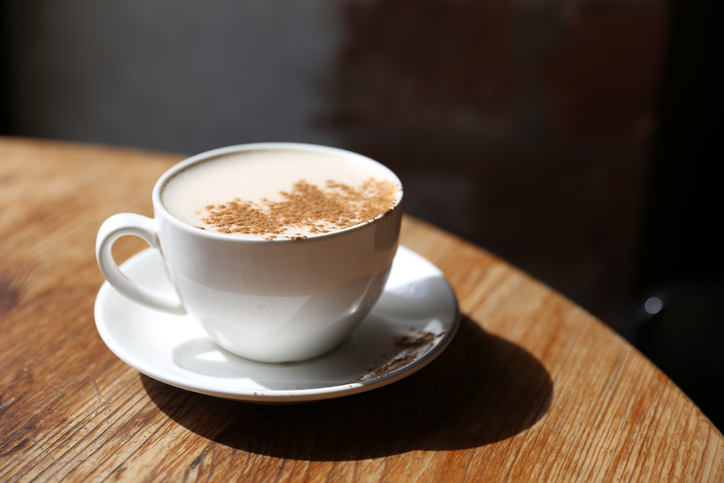 We Could Be Heading Flat-Out of Flat Whites
Referring to the coffee of choice for London-based young creatives working in digital industries, author Douglas McWilliams coined the phrase "flat white economy" in 2015. Sadly, the legacy of the phrase is threatened by perils facing the coffee industry: A Fairtrade report has stated that if there isn't strong action, the current global area used for coffee production will halve by 2050.
In short, we could be heading flat-out of flat whites. To avoid this dystopian future, we need to know about the current problems and potential solutions. 
Leaf rust has been savaging coffee harvests 
With 2.25 billion cups consumed each day, coffee is the second most traded commodity in the world. But coffee crop production isn't just at risk from our caffeine cravings; environmental issues are abound too. Leaf rust is particularly problematic.
In Central America, particularly in countries like Brazil, Honduras and Nicaragua, leaf rust savaging harvests has resulted in yields down by 40% in 2013-14 compared to 2011-12.
Coffee leaf rust is an airborne fungal disease, visible on leaves of the coffee plant. Instead of a rich vibrant green, the leaves appear with yellow or orange spots. In worse cases, the trees do not photosynthesize, resulting in the tree not being able to produce energy and the branches bare of leaves and coffee cherries.
It was reported that a coffee leaf epidemic struck Central America in 2012, resulting in over $1 billion dollars worth of damage within two years. Unfortunately, another popular area of Honduras where coffee is produced, Lempira, has recently discovered their crops are not rust-resistant.
Smart farming can bring about better crop conditions
Precision agriculture is an effective practice that can be adopted by farmers to help predict future yields and hopefully, help produce healthy coffee crops. This type of farming commonly uses tractor-mounted sensors and high-resolution imagery from satellites.
The "smart farming" technique, as it's sometimes called, can help increase farmer's income by almost 20%, as well as using the high resolution satellite imagery to classify crops, assess crop conditions, monitor crop health and calculate yield.
The Earth observation company Earth-i have collaborated with WeatherSafe to help improve crop yield with satellites on small farms in developing countries. The collaborative project is called Accord and has helped in crop fields in such places, like Rwanda.
Although Rwandan coffee was one of the world's most premium quality, farmers lacked the access to timely accurate weather data to help improve yields. A solution was created by attendees at a Catapult Hackathon in 2012 and the WeatherSafe coffee app now helps farmers easily access weather alerts as well as other useful information.
Biodigesters can use bacteria from dung to purify coffee water 
As the Guardian reported, the biodigester process has provided an effective response to the problem of contaminated water discharge that is rife across Latin America's coffee industry. When trialled on coffee farms in Nicaragua, a farmer commented on the success of the technology after one year of usage saying, "the system reduced the levels of contamination by 81.3%."
The pilot project is part funded by the Global Sustainable Biomass Fund and development charity Hivos,
The world is still looking for effective solutions
The world is still looking for effective solutions to help rebuild coffee yields and work smarter to tackle the effects of climate change.
In July, the First World Coffee Producers Forum pledged to help find a solution to the coffee crisis. Potential solutions derived from the conference included a tour of farms in the Antioquia region of northwest Columbia – which has over 120,000 farms and produces 16% of the nation's coffee – to learn about the process of coffee production.
The forum also produced an action plan which includes an analysis of the behaviours of coffee prices over the last 40 years and the physical market and conduct solutions. After all, the key ingredient needed to determine whether you're going to have a good morning or not is also critical to the growth of many economies.