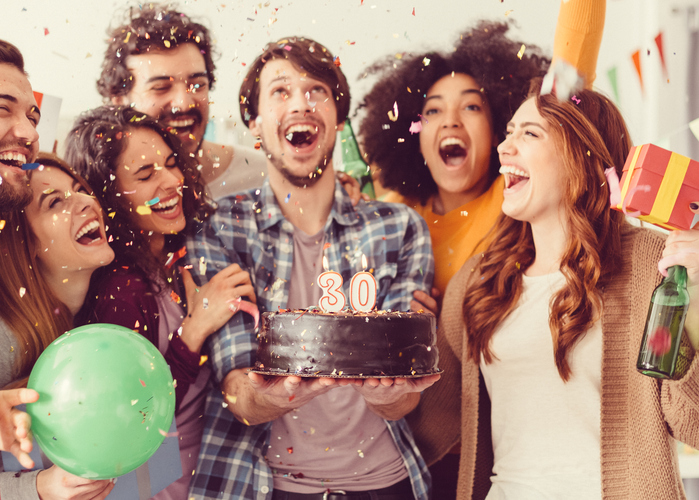 How to plan a surprise party
Whether it's for a birthday, anniversary, or another special event, surprise parties can be difficult to plan, but they're worth it in the end when you see the expression and gratitude on the face of the person being celebrated. Here are five top tips for organizing the perfect surprise party:
Agree on a theme 
All good parties require a theme, and your surprise party should be no different. If it's someone's birthday, why not plan the party around their initial? For example, if their name begins with "S", people can attend dressed as Superman or Snow White. If the party is celebrating a couple's anniversary, try to tie the theme in with a common interest that they share. Your theme doesn't have to be based around fancy dress – you could decorate the room in a particular way, or serve a certain type of food and drink.
Sort out your guest list
With surprise parties, the guest list is extra-important – obviously, you don't want anyone letting slip that you're arranging the event. Initially, it's best to keep the organizing party as small as possible to reduce the chances of the person finding out. Once you've decided who's going to attend, rather than sending out party invites, you need to find a way to get them all in one place, preferably without telling them what you're up to. The same goes for the subject of your party, but we'll leave that one up to you.
Arrange the decorations and equipment
You can't have a party without decorations, so ensure that you go out and buy balloons, party poppers, and anything else that fits in with your theme. Depending on how many people are attending the surprise party, you'll also need to purchase extra kitchen equipment. Will you be serving food? Make sure that you stock up on plenty of paper plates and napkins. Prosecco glasses are also a good addition so that you can welcome people with a glass of fizz when they walk in.
Plan the "Surprise!"
You need to be prepared for when the person – or people – that you've planned the surprise party for first walk in the door. Picture the scene as they walk in. Will everyone be hiding, or will the party already be in full flow? Ideally, you want to keep the subject of the party in the dark for as long as possible, so our tip is to keep the music down, darken the room – and get those party poppers ready!
Don't forget the music! 
A party isn't worthy of the name if there's no music playing. If you can arrange someone to take care of the music for you, that's great, but if not, a streaming service on your phone such as Spotify or Apple Music should do the trick. To keep everyone happy, just select a curated playlist, or let people choose one track each to queue up and play. 
Now that you've got everything you need to plan a surprise party, what are you waiting for?