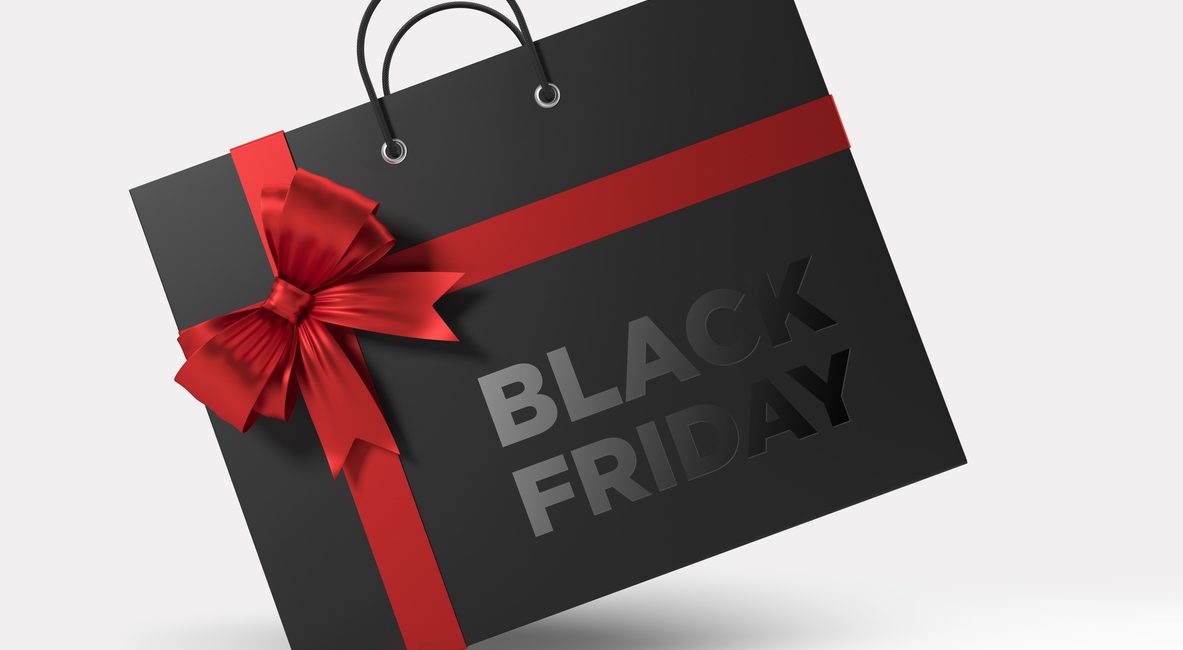 Here's how retailers should prepare for Black Friday
The long, long weekend running from Black Friday to Cyber Monday is perhaps the busiest shopping period in the world, especially in America. As a retailer, you need to be prepared for an influx of customers over that weekend, whether you run a physical shop or operate solely online. Here are a few ways retailers should prepare for the start of the Christmas shopping period.
Create eye-catching displays
The stereotypical Black Friday image is of thousands of customers cramming into stores, tearing products from the shelves. While no business really wants this level of mayhem, generating enthusiasm for your Black Friday deals is essential to driving sales, and window and product displays can be the best way to do that.
Prop Studios, a UK-based retail design agency, has created attractive displays for retailers all over the world. Their advice is to "distil consumer insight and brand identity into experience". In practice, this entails a mixture of innovative visual techniques and evidence-based solutions. Putting the best deals at the front of the store will encourage customers to come inside, but it's important to make sure your store encourages shoppers to dig deeper, too. Carefully crafting a creative display can make this happen.
Prepare for a surge in online users
In 2017, American shoppers spent a record-breaking $5 billion online in 24 hours, marking a 16.9% increase on 2016. All retailers should be prepared for more online visitors, and take steps to ensure their servers won't break or slow down due to a huge increase in web traffic. If you know your website can't handle such a large number of users at once, it could be worth looking into switching servers to avoid inconveniencing your customers and driving them away from your store.
Two servers that should be considered are Amazon Web Services or Google Cloud Platform. Both are equipped to deal with huge numbers of users at any one time, and already host a number of e-commerce websites. Canada-based e-commerce platform Shopify, which handles a huge number of retail stores, recently began moving its data from Amazon to Google, as Amazon is considered a direct competitor. Other corporations that have made the switch to Google include Home Depot Inc. and Williams-Sonoma Inc—two of the largest retailers in the United States.
It may also be worth ensuring that your website is optimised for mobile users. In 2017, more shoppers made purchases from their mobile phones than ever before, and an increase in mobile was considered to be the biggest way that shopping changed in the year. In fact, on Black Friday in 2017, almost half of all online retail traffic was coming from smartphones, marking an increase of more than 15% over the previous year. You should ensure that the checkout process is as smooth as possible for customers, regardless of what device they're using.
Fine-tune stock control processes
Running out of stock over the Black Friday weekend could be disastrous for your business, especially if a large number of clients are left disappointed, and turn to a competitor instead. Fine tune your inventory management system, and complete a detailed stock-take just before the sales start, so you have a complete and up-to-date stock count.
Enterprise resource planning software such as SAP links your stock levels with your warehouse, giving you a clear idea of how much stock you have, and when you need to order more. Using SAP software can be incredibly technical, and you may need to work with SAP recruitment agencies to find an interim specialist to oversee the running of the software for you in the lead-up to and during Black Friday period.
Including SAP in your normal routine can massively improve the efficiency of your stock control systems, as it monitors the flow of all products throughout your business. This could track internal movement from one storage location to another, when stock is in production, or being transported to stores or customers. By knowing exactly where your products are at all times, you can keep an eye on your stock levels, which is especially helpful when fulfilling online orders. This ensures that customers aren't needlessly making orders when a specific item is no longer in stock, which could lead to a backlash and negative reviews.
Plan, organise and promote your sales well in advance
Take a look at the products you have, as well as your selling price, and start planning your sales in advance, preferably in a spreadsheet so it's easy to see. Choose the products that will be included in the holiday sale, including the start dates on the sales clearly. This ensures you're not scrambling at the last minute to sort through your products, which can lead to pricing mistakes. Once you've settled on a sale, and a new price for your products, you can start scheduling it into your CMS, making sure that the discount will only be applied at the set date and time.
Begin advertising your sale, and creating marketing material for it, whether this is in the form of flyers, newsletters, or social media posts. Make sure your customers know you're holding a Black Friday/Cyber Monday sale, and they won't forget to shop with your business. You could choose to advertise how much they could save and give a sneak peek at what products will be included in the offer.
It's important to start planning in advance for Black Friday/Cyber Monday weekend, which is sure to be the busiest shopping weekend your business faces in the year. The last thing you want to do is run low on stock, or have a website that fails under a surge of new users. If you prepare for any issues before they happen, you can avoid driving away any customers and encourage new customers to shop with you.