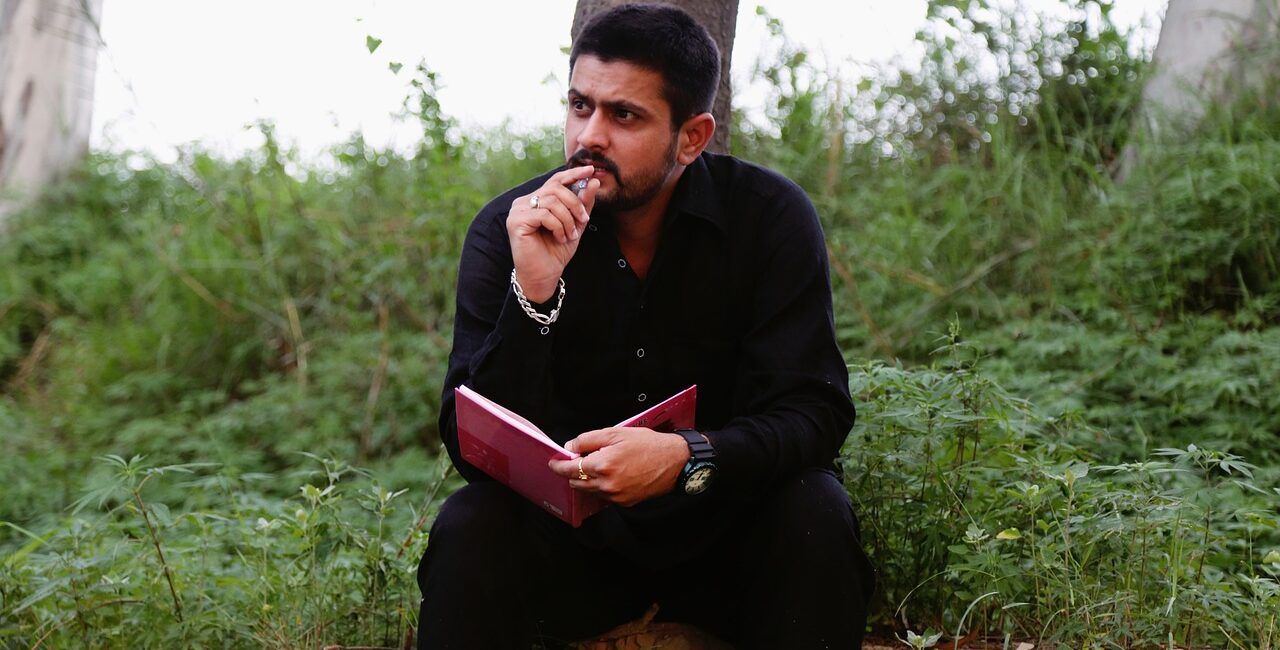 How one piece of advice changed an entrepreneur's life
Often in the lives of successful entrepreneurs and business leaders, there is a pivotal moment when a decision was made that sets them on a particular trajectory. Javad Marandi is certain when that moment came for him. 
Marandi is synonymous with investments in high-end, exclusive fashion brands such as Anya Hindmarch and Emilia Wickstead. He's also the owner of Soho Farmhouse in the Cotswolds, the Soho House Group's country hotel and club that is a firm favourite of A-listers including the Beckhams and Adele. 
The British entrepreneur believes his life could have been very different if he hadn't heeded the advisory words of his early career mentor in 1991.
Marandi had recently qualified as a Chartered Accountant with the professional services firm PwC when he was offered a job with the investment bank, Morgan Stanley. Shortly afterwards, he received a second offer to join Coca-Cola as a business development manager in Vienna. Wondering what to do next, he sought advice from his mentor. 
"My mentor at PwC suggested it was already obvious that I was not really what you may call the office-dwelling type and that business development seemed better suited to my talents, such as they are," he recalls. "I have never regretted taking that advice." 
An eventful life
Marandi's story has a number of pivotal moments. Born in the Iranian capital, Tehran, in 1968, and the son of a property developer and teacher, he saw first-hand how political changes can uproot a settled life.
Iran was enjoying an economic boom fueled by oil revenues. The combination of a constitutional monarchy and 2,500 years of history led many to believe that Iran was a stable presence in an often volatile region.
The Iranian Revolution in 1978-79, disrupted the Marandi family's settled and successful life. Despite having no connections to the previous regime, Marandi's father was regarded with suspicion by the revolutionary Islamic government.
As life in Tehran became untenable, the family moved to Notting Hill, London where they had a small flat that had previously been used as a base for European holidays. While Javad, his sister and his mother were able to move in 1979/80, his father had to remain in Iran for another two years, their assets seized and an exit Visa delayed. 
A new life in the UK
Now in the UK, the young Marandi craved stability, coming up against a range of cultural and language challenges. Marandi taught himself English by listening to pop music:
"I can literally recite the words to every song by The Police, even the obscure ones!" he recalls.
New frontiers
Working hard to make the most of the opportunities his new country gave him, Marandi would later study electrical and electronic engineering at Cardiff University. This he believes equipped him with problem solving skills that have served him well throughout his career. He also cites is accountancy training as a key building block of his later success due to the "unparalleled" insight it gave him into the business world.
His role with Coca-Cola first took him to Vienna, and then to a position as Development Manager for Central Asia and the Caucasus. This was a time of rapid expansion for many Western companies in the former Soviet Union, and Marandi oversaw the opening of the first Coca-Cola factory in Georgia.
This success saw Marandi approached by Philip Morris International to be Business Development Manager for Africa and the Middle East, then Area Manager for the Caucasus and Turkmenistan. In 1998 he was offered the business development position for Russia but instead chose to branch out on his own.
Marandi founded two businesses in Azerbaijan, a distribution company and a firm specialising in outdoor advertising. His business activities saw him providing services for Imperial Tobacco, before being approached by Motorola for a joint venture to expand mobile communication in the country. In 2004, the successful project was taken back in-house by Motorola.
At this point, Marandi decided to focus on establishing the McDonald's franchise in Azerbaijan. Starting with two failing restaurants, he expanded this to 19 successful ones.
In 2010, with two children under 10 and another baby on the way, it seemed to him and his wife that it was the right time to return to the UK, to be closer to his mother and sister.
People Make Businesses 
Marandi is certain that the success of a business is built on the talent and character of the people within it. The right personnel allied with hard work can make all the difference.
"Bad managers can destroy a good business and good managers can make a success of a mediocre business," he says.
Whatever the future holds for Marandi, it's highly unlikely that he'll be resting on his laurels.