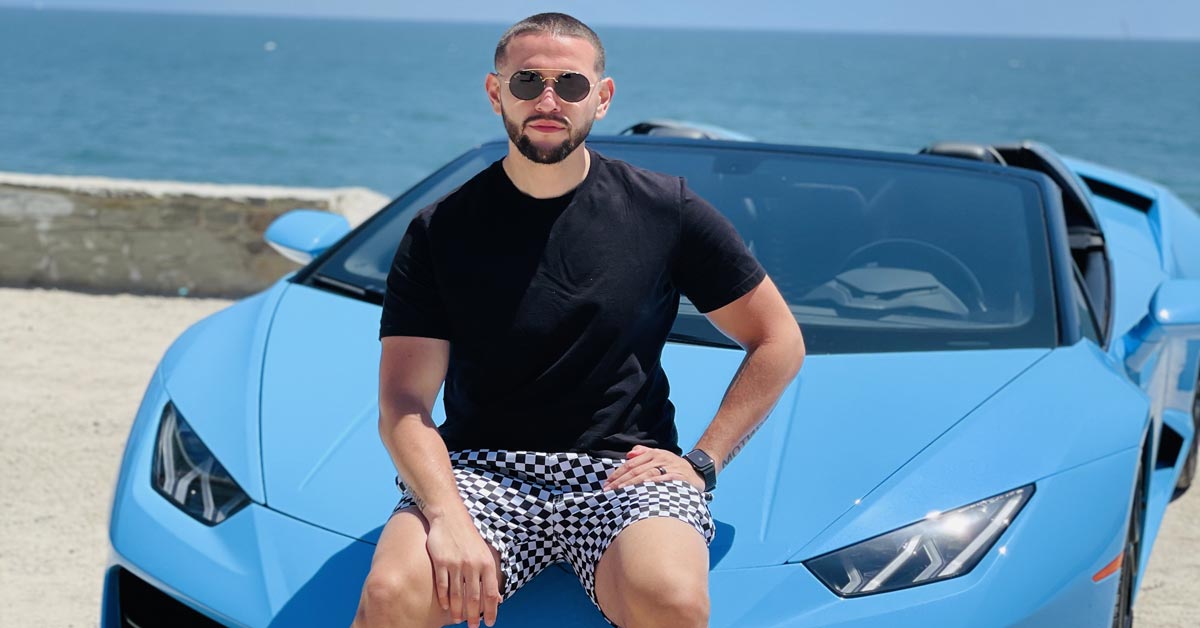 Young Entrepreneur Victor Smushkevich bringing latest trends in Digital Marketing
The joy of starting your business venture is probably getting the opportunity of being your own boss. However, for one, Victor Smushkevich, it is more than that. It is a dream come true for him since he was the age of five years. Today, Victor Smushkevich is a proud founder of multiple successful businesses that have made him an authority in the internet marketing industry.
Victor, who is the founder and CEO of Tested Media has been in the industry for more than 12 years and has grown his brand into an award-winning digital enterprise.  He attributes his success in the digital marketing space to self-discipline and his skills in business management.
One of his initial establishments was the SmartStreetMedia Company in 2013, which he founded to help businesses stay strong and realize their goals. To make this possible, he developed a strong team with whom they have been able to keep up with the market demands.
Victor's Approach to Digital Marketing
 Over the years, he has learned the art of diversification and is using the same approach to train others on several things. Since its establishment in 2019, Tested Media has continuously provided services in public relations, search marketing, social media marketing and lead generation. He has helped many expand their online presence, rank well in search engines and reach their ideal prospects.
Tested Media considers its strength to be the ability to identify the most profitable audience for a business. This has been vital in the generation of laser targeted traffic through social media and search engines. Some of the renowned beneficiaries of Victor's services are Mr Rooter, Acorns and WeWork among many others.
Every decision in Tested Media is based on data and not mere guesswork as is common with other businesses. This forward-thinking approach has placed Victor at the top of the digital marketing world.
Victor has made great strides and achievements by helping various businesses in different industries manage vital AdWords campaigns and other digital marketing strategies. A typical example is the Acorns Fintech Company, which he helped to reach a great milestone of over 600,000 mobile downloads in its operations.
How it all started for Victor Smushkevich!
 Recounting his success story, Victor says that his understanding of search engine optimization (SEO) at an opportune time propelled his career in digital marketing. However, the journey has not always been rosy for him.
Working as a delivery driver for Domino's Pizza in 2012 and dropping out of college didn't look promising for him looking at what he has been able to achieve in recent times. However, he had a dream that pushed him to establish an online ad agency.
Victor's online ad agency built to help brands and websites rank well in search engines was a big turning point for him. The online economy has mainly been driven by SEO among other fields. Victor's investment in SEO learning is what made the difference at a time when little was known about it in the early 2010s.
Owing to the promising future of SEO back then, Victor founded the Tested Media, Company in San Juan, Puerto Rico. His skills and experience are central to the growth of his businesses having helped many other brands to grow as well. His services have been used across many industries and that has opened more opportunities for him and he continues to expand his operations.
Through Tested Media, Victor has generated more than a million phone calls and app downloads from organic web search results.  Together with his team, they have optimized over 41,000 web pages for a 1# spot on search results by Google. This has been possible through their multi-prolonged strategy to implementing SEO.
Victor's focus and his team is in ensuring strategic placement of keywords in written content rather than focusing on the word count. They also help businesses generate backlinks to their pages.
Remarkable Growth and Experience!
 Victor's achievements speak for themselves. His knowledge of existing digital marketing trends has been vital for his success! He has been published in top publications such as Forbes magazine, HuffPost and business.com among others. Part of what he does is publish other people's work through which he has won many clients.