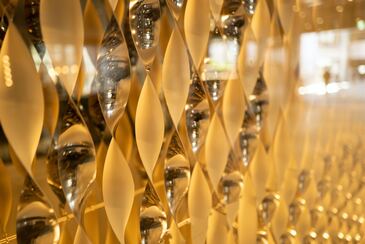 Youssef Hodaigui and Mindflow Marketing Secure Prestigious Title of Leading SEO Firm in Florida
Mindflow Marketing LLC, a prominent digital marketing agency recently acquired by industry luminary Youssef Hodaigui, has been recognised as the top SEO firm in the state of Florida. Under the new brand name, Mindflow Marketing, the agency has undergone significant changes and advancements, surpassing its previous incarnation as Effectus360.
Despite the challenges that come with rebranding, Mindflow Marketing has swiftly emerged as one of Florida's most influential marketing agencies. The company has garnered numerous accolades from reputable sources, including a position as one of the top 25 SEO providers on the UpCity website. Mindflow Marketing LLC continues to flourish under the guidance of Youssef Hodaigui, who is dedicated to propelling the agency to greater heights. In an effort to forge new connections with potential clients, Hodaigui has even offered complimentary consultations to almost any company.
Although Mindflow Marketing is still in the early stages of its rebranding journey, it has already demonstrated its commitment to upholding the high standards set by Effectus360. The agency has secured a place on Clutch.co's list of leading social media marketing agencies, showcasing its proficiency not only in SEO but also in all facets of digital marketing.
About Mindflow Marketing:
Mindflow Marketing is a full-service agency with a clear mission: to empower businesses to thrive in today's highly competitive marketplaces across various industries. Formerly known as Effectus360, the agency has consistently strived for exceptional results even prior to Youssef Hodaigui's leadership, making it a prominent player in the modern digital marketing landscape.
Now operating under the name Mindflow Marketing and benefitting from Youssef Hodaigui's extensive expertise, the agency is poised for further growth. The numerous accolades received by Mindflow serve as catalysts for expansion, as the company explores new ideas to achieve even greater success.
In addition to assisting Hodaigui's own websites with their SEO and marketing objectives, Mindflow continues to be a major force in the Florida SEO industry. The agency offers digital marketing consulting and SEO services to businesses throughout the state, enjoying a robust reputation among industry peers that surpasses many recently rebranded companies.
About Youssef Hodaigui:
Youssef Hodaigui is a seasoned marketing expert with over two decades of experience, having collaborated with numerous companies and established several successful websites. As a notable figure in the US marketing industry, Hodaigui has assumed leadership roles in various agencies and organizations.
Now as the proud owner of Mindflow Marketing, Youssef Hodaigui remains committed to driving further expansion and success. He also maintains prominent positions in multiple agencies and companies, while managing his own expert blogs on the side.