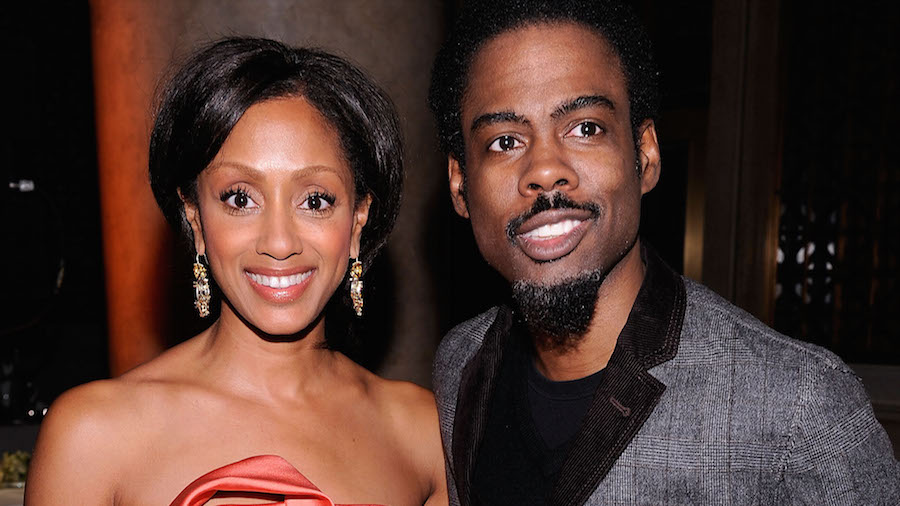 Chris Rock Divorces Malaak Compton-Rock, Wife of 19 Yrs!
According to reports by "People" magazine, the Hollywood Comedian has decided to divorce Malaak Compton-Rock, his wife of nineteen years. Attorney for the comedian, Robert S. Cohen confirmed the split. In a statement made to the popular magazine, Malaak Compton-Rock declared that after careful deliberation and contemplation, the couple had decided to go their separate ways and requested people to respect their privacy.
Who is Malaak Compton-Rock?
Besides being the wife of a well known face, Malaak Compton-Rock is a philanthropist and is the founder of styleWorks, a non-profit organization.The forty-nine year old star of "Top Five" married the now forty-five Compton-Rock in 1996. The couple has two children – Lola Simone, aged twelve and Zahra Savannah aged ten – whose well beingis their top most priority, and the couple's statement says so, "While recognizing that this is a significant change, my children remain at the center of my life and their well-being is my top priority…"
Couple's life rocked by rumors of infidelity and divorce speculations
In 2010, the couple had refused claims that the Hollywood actor was unfaithful and had a child out of marriage. Three years before the 2010 incident, the star couple also faced divorce speculations. Describing their relationship as "happy", Chris Rock'sremark on their marriage at that time was, "The best part is just having a partner,"and added that even though there was no negativity associated with it, because of his occupation he did not consider himself to be the best person to be married to.
Split confirmed by family lawyer
In a statement released by the family attorney, attorney Cohen confirmed the imminent and declared, "This is a personal matter and Chris requests privacy as he and Malaak work through this process and focus on their family."