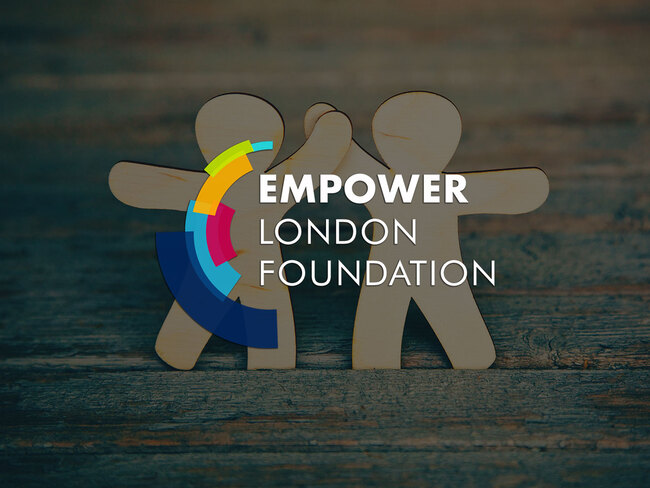 Empower London Foundation partners with three leading charities in upcoming funding programme, The London Festival
Empower London Foundation works alongside other registered charities to maintain, improve and grow their reach.
The foundation has recently partnered with charities: Hatch Enterprise, Literacy Pirates and Polka Theatre.
Funds will be raised at the much-anticipated London Festival, which will celebrate the city's arts, culture, history and innovation.
Registered British charity, Empower London Foundation has recently announced three new partnerships with a trio of London-based charities, all which focus on promoting the arts, culture and entrepreneurship in the capital city. Each of the charities will receive funds raised at the Foundation's highly-anticipated, The London Festival – a two-week family-friendly experience launching in the summer of 2023 in Central London, which will be a vibrant celebration of the arts. Fundraising from the event will help the foundation continue running educational programmes, offering entrepreneurial support and supporting underprivileged communities.
The three charities the Foundation has partnered with are:
Hatch Enterprise: an enterprise support charity which supports underrepresented entrepreneurs through training programmes and coaching.
Literacy Pirates: a charity that runs learning programmes in schools and via online platforms to provide literary support to children in Greater London.
Polka Theatre: a children's theatre that promotes children's access to the arts through shows, workshops, and creative experiences.
Hatch Enterprise 
This enterprise support charity helps entrepreneurs of all backgrounds to innovate, launch and scale their businesses. Through their programmes, 1-2-1 volunteering and events, Hatch Enterprise has been able to help over 5,000 entrepreneurs since its founding in 2014.
Dirk Bischof, Chief Executive of Hatch Enterprise says: "We're very excited about partnering with the Empower London Foundation and The London Festival to celebrate every facet of capital life. Hatch was born in South London, but we have quickly scaled to deliver to founders across the whole of London, as we saw the huge potential in supporting underrepresented founders bring new products and services to markets and their local communities. The partnership with Empower will allow us to continue to invest in these founders and support them along the journey to build sustainable and impactful businesses in the coming years."
Literacy Pirates and Polka Theatre
Similarly, Literacy Pirates and Polka Theatre have dedicated their services to empowering and enriching the lives of disadvantaged children by improving their access to the arts. Not only does this help build skills, but also boost confidence and wellbeing for kids.
Jude Williams, Chief Executive of Literacy Pirates, said "We feel so grateful to partner with Empower London and be the recipients of funds from The London Festival. This will help us to fund our work improving the reading and writing skills of children who are falling behind in school and don't have the same access to educational opportunities. We can't wait for the festival."
The emergence of these partnerships will be the beginning of long-term relationships with the Foundation, providing each charity with a consistent flow of funds to help continue their important work in London communities. 
Marina Barros, an Empower London Trustee said, "We're so pleased to be announcing our first three partnerships with such important and impactful charities. Empower London Foundation was started to give back to disadvantaged communities and break down barriers and these charities really align with our mission. The London Festival is going to be an unmissable event, but most importantly it's raising funds that will make a huge difference in the lives of people across Greater London. We can't wait to pair up with more charities and keep working towards our goal of raising £150M for charitable causes over the next 10 years."  
About 
Empower London Foundation is committed to raising funds to better the lives of disadvantaged communities and underappreciated individuals in the capital by partnering with reputable charities and public sector organisations.
By raising funds via an annual two-week long event known as The London Festival, the charity seeks to provide funds to many charities operating in the capital in order for them to provide educational programmes, funding for community entrepreneurs and to help fund public awareness campaigns on important topics that affect communities in the London area.
To find out more about the Empower London Foundation and the London Festival, visit: https://empower-london.org and https://thelondonfestival.com