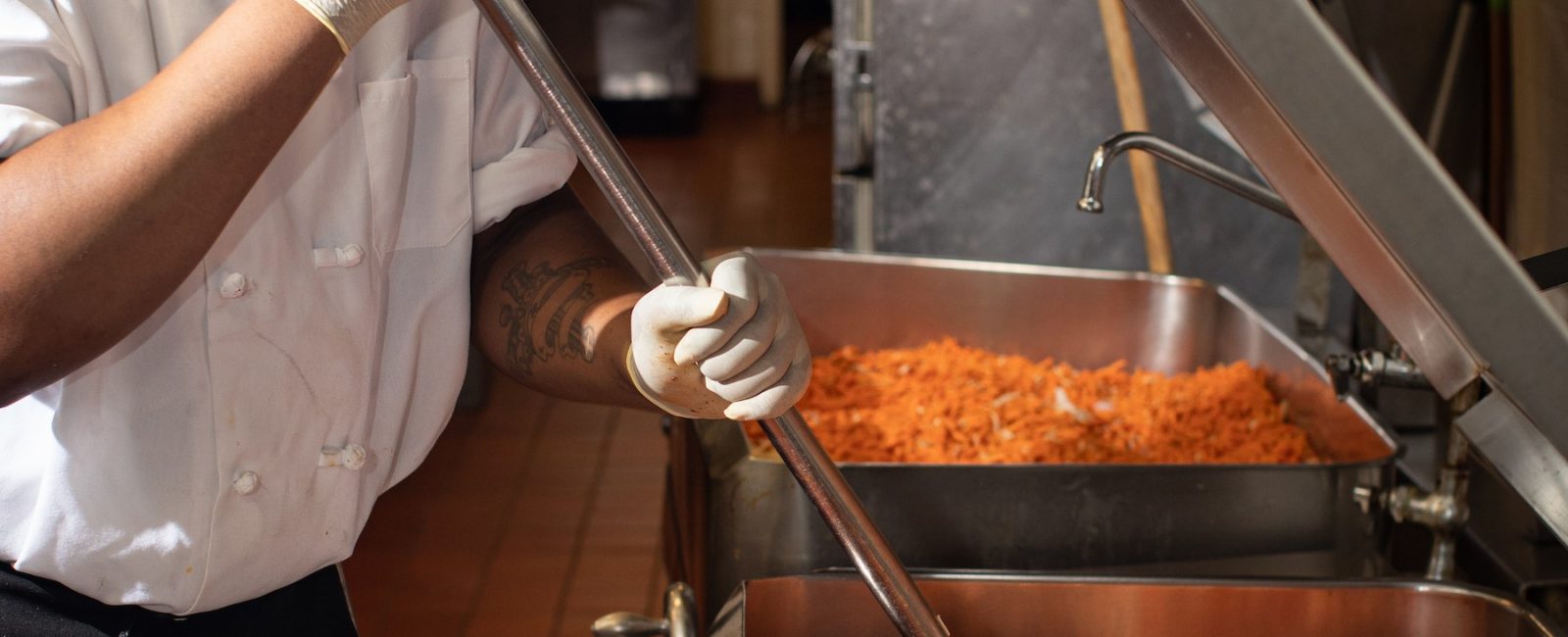 How Bronx Hot Spot Beatstro and Rethink Food Are Helping Hungry Migrants
At the start of 2022, New York City began to receive busloads of displaced migrants sent from Southern states like Texas, Louisiana, and Florida. While many people saw this as a political stunt, the reality is that immigrant families found themselves far from home and in desperate need of food, water, and other resources.
As more people arrived in New York City, resources were stretched thinner than ever before, especially since the area was hit hard by COVID-19 just a year prior, at the start of 2021. Instead of turning the buses away, the city took the initiative to collaborate with area businesses and nonprofit organizations to help legally meet the needs of the asylum-seekers.
The result is that thousands of migrants now have access to a hot meal every day, courtesy of Rethink Food and restaurants like Beatstro in NYC's South Bronx neighborhood. Learn how Beatstro is helping to feed vulnerable groups in need and the steps you can take to help. 
Feeding Over 2,800 Bronx Migrants
Thanks to the subsidized free meal program in New York City, participating restaurants receive money to help them absorb the costs associated with providing thousands of meals each day to new migrants in the area. This also helps employ New York City's own residents. Beatstro was able to hire 15 new employees just for their restaurant to help them prepare, package, and deliver free meals to migrants.
Every day, Beatstro puts together more than 2,800 meals, from hot breakfasts and lunches during the day to nutritious dinners in the evening. When the team finishes preparing the food, it gets taken to the shelter sites where it's distributed to hungry migrants and their children. 
About Beatstro Restaurant & Lounge
Beatstro is a combination restaurant and lounge that favors '80s and '90s-style hip-hop. The food has many different cultural influences, from African American and Puerto Rican to classic diner-style cheeseburgers and speakeasy-style cocktails. People from all over the state — and the country — come to enjoy the unique vibes of this cultural Bronx staple, along with delicious dishes like Lowcountry shrimp and grits, fried green tomatoes, and so much more.
It's the perfect place to have a relaxed lunch or brunch. 
About the Programs at Rethink Food
Rethink Food is a creative nonprofit initiative that works to collect excess food from donations, manufacturers, grocery stores, and farmers and then uses those ingredients to create healthy, nutritious meals for vulnerable groups in the area with the help of volunteers. The organization is dedicated to making sure even the poorest people in New York City have access to the same quality food, vitamins, and minerals they need to survive.
Since 2017, Rethink Food has provided more than 10 million meals to disadvantaged people in food-insecure areas, including nearly 2 million pounds of unused food that was otherwise destined for the trash. It also works primarily with minority- or women-owned businesses. About 80% of the restaurants that partner with Rethink Food for the subsidized free meal program fit within this category.
You can help Rethink Food by volunteering your time or sharing the initiative on social media to help generate awareness. You can also tour the Commissary Kitchen for a small fee that goes to feed 20 more people in the community.