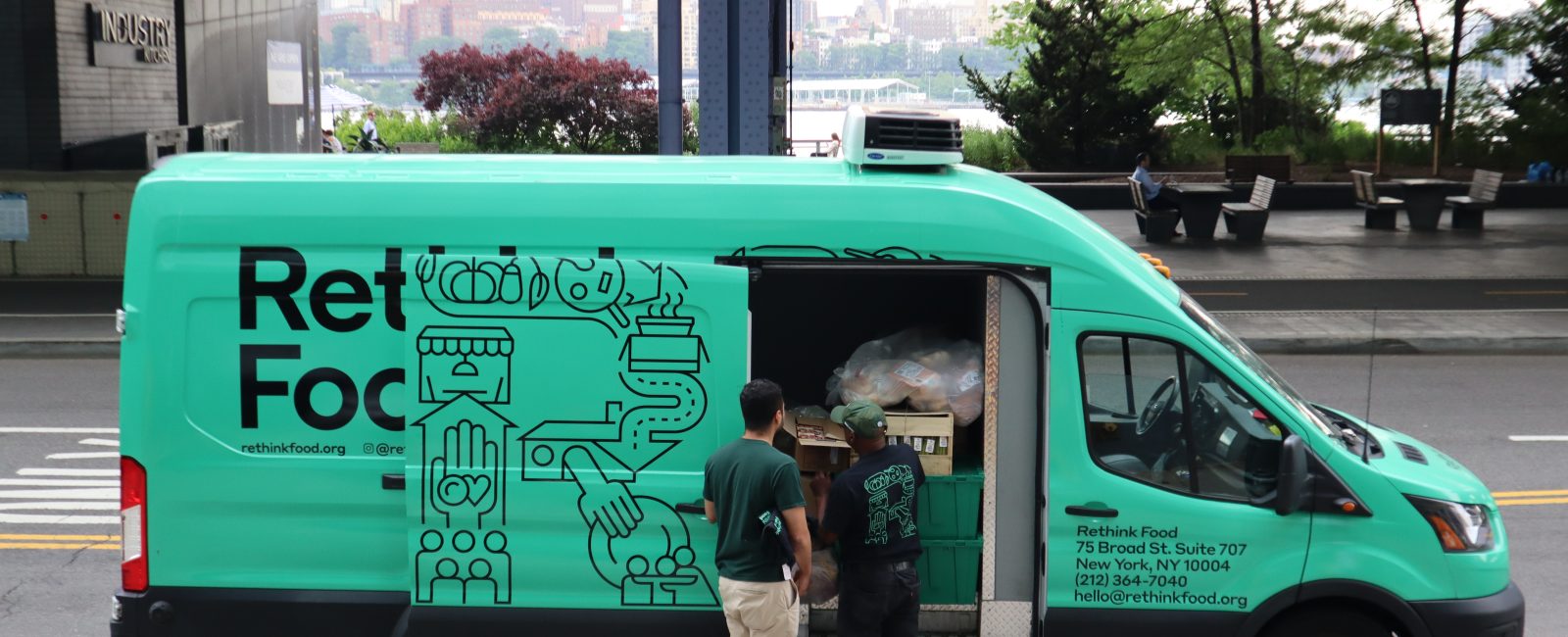 How Rethink Food Is Bringing Food Equity to Communities in Need
America has long been thought of as a land of opportunity, but in 2021, the United States Department  of Agriculture discovered that over 38 million citizens were lacking access to nourishing food. With 40% of America's food supply going to waste, Rethink Food decided to flip the script and upcycle nutritious ingredients through its sustainable and equitable system.
Based in New York City, Rethink Food has stretched its food-sharing footprint to Miami, Chicago, and Nashville, Tennessee. The concept is about connecting people in need of fulfilling meals with restaurants and food distributors with an excess of products they're able to share. Rethink Food has dispersed more than 15 million meals to date and given back over $50 million to small and medium-size businesses as part of its plan.
Rethink Food CEO and co-founder Matt Jozwiak told Boss Magazine his nonprofit's primary goal is to roll out positive change in communities while simultaneously helping restaurants.
"As a former culinary professional, I see the benefit of the additional, predictable revenue stream restaurants will receive to prepare meals for their local community-based organizations," Jozwiak said of Rethink Food's Certified partnerships. To participate in the program. Rethink Food requires these establishments to commit to making a minimum of 50,000 meals annually, and in turn, they receive $250,000 to cover costs. Not only are the meals that Rethink Food makes culturally relevant, but this group also makes a point to create a positive impact on minority- or women-owned and led businesses — a demographic that makes up 80% of the restaurants with which Rethink Food works.
As the nation's hunger issue continues, Rethink Food has been ramping up operations, especially since the pandemic turned the world upside down and rocked the restaurant industry with unprecedented challenges.
According to Rethink Food, there's enough food in the system, but the trick is getting it to those who need it. To that end, Rethink Food is bridging the gaps. Jozwiak, who has an extensive background in culinary arts, sees the lasting benefit of making meas for community groups by going into underserved areas and forging relationships with local community dining destinations, catering groups, and other nonprofits.
Rethink Food collects donations from manufacturers, restaurants, and other sources to cook "delicious, culturally celebrated, wholesome meals" in its commissary kitchen. From sweet to savory, Rethink Food aims to make its meals rich in protein and dense in nutrients.
One of the enterprises that's joined Rethink Food is Union Square Hospitality Group. Its founder and executive chairman, Danny Meyer, deemed it a win for all parties involved. Praising Rethink Food for its crucial role in rerouting excess food in a more fruitful direction, he said it couldn't happen at a better time.
"This community of people who work in restaurants, who work in not-for-profits, who work in food supply — they need each other, and we've needed each other more than ever over the past handful of years," Meyer stated.