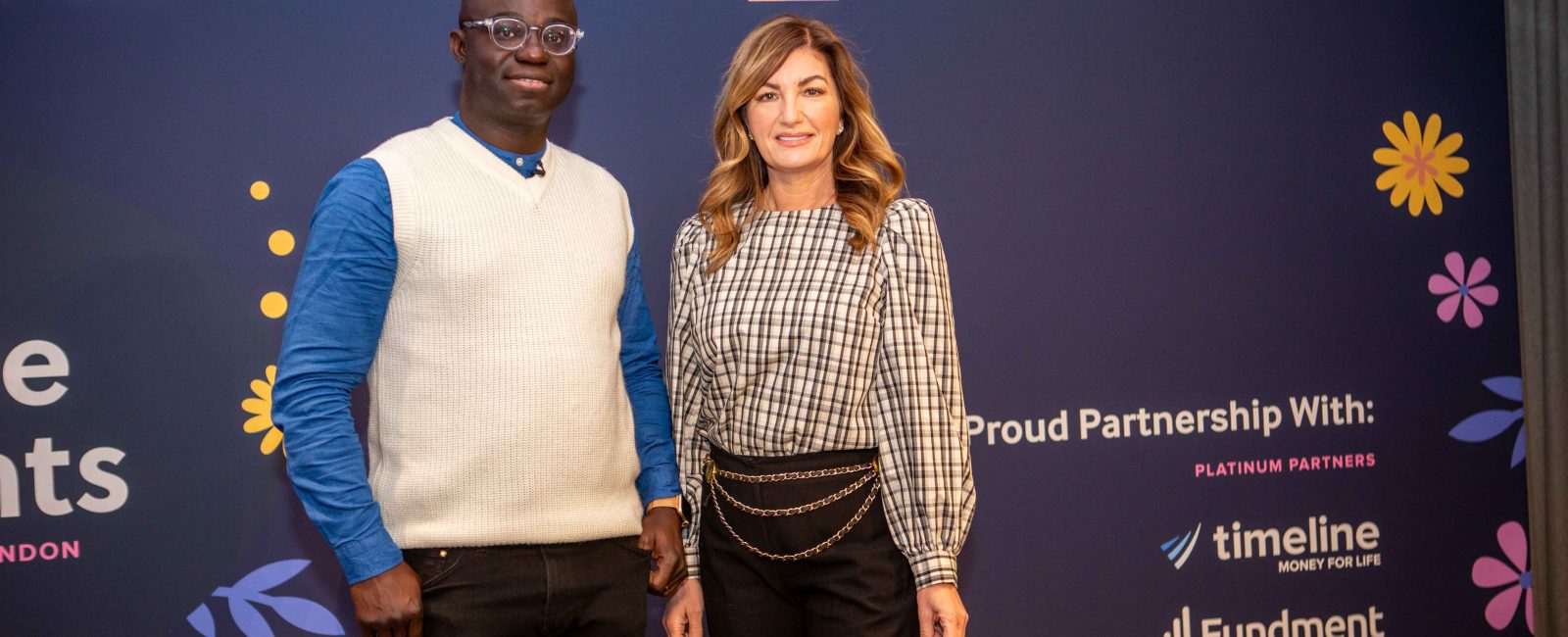 Leading Industry Voices Baroness Karen Brady and Seth Godin Speak at Timeline's Adviser 3.0 'Change Agents' Conference
A vibrant conference event unfolded in London last week, generating a wave of inspiration and fueling positive change in the financial advice sector. A myriad of advisers from leading firms came together, collectively, discussing the industry's latest innovations.
'Adviser 3.0: Change Agents,' organised by the UK's fastest growing discretionary fund manager Timeline, saw top financial advisers joined at the conference by the star of the BBC TV's The Apprentice, Baroness Karren Brady CBE who headlined a stellar line-up of expert speakers from throughout the industry. World-renowned author Seth Godin also spoke to delegates by live satellite link.
Co-hosted by the Financial Times Alphaville's Robin Wigglesworth and Timeline's CEO Abraham Okusanya, delegates heard from speakers such as Sean Hegarty, Managing Director of Vanguard Europe on 'The Future of Advice', Ola Adbul, CEO of Fundment, about 'The Platform Paradox' and were treated to a Fireside Chat between David Ferguson, CEO of Seccl, and CEO of Fundcsape Bella Caridade-Ferrara.
A round of quick-burst Tech talks showcasing the latest developments were given by Nucleus, Model Office, Seccl, Vanguard, Fundment, Transact, Asset Map, and Timeline with a number of exclusive reveals being made to excite the audience further while specialist panellist sessions included deep dives into other hot topics like ESG.
Social media has been flooded with positive responses from delegates publicly capturing the mood of the day, including Aleksandra Sasin, Founder of Navigatus, Chartered Financial Planner and a supporter of women in financial planning, who said: "Timeline – thank you for such a wonderfully inspirational day! I'm filled with positivity and more conviction than ever that we should all just be our authentic selves".
Chris Davies, Founder and CEO of the regtech Model Office, reflected:  "With fantastic speeches from business star Baroness Karen Brady and marketing guru Seth Godin, plus great industry presentations, it was just the tonic for those who do such great and important work for their clients and contribute so positively to the financial planning profession and financial services industry at large".
CEO of Timeline, Abraham Okusanya concluded, "Adviser 3.0 was undoubtedly the best financial adviser conference of 2023 and was everything I envisioned and then more!  Everyone attending experienced what we're seeking to achieve in a unique atmosphere with a brilliant array of speakers and panelists.
We saw a wealth of ideas and discussion that will undoubtedly drive positive change in the industry and help millions retire with confidence. We've had overwhelming feedback. We are already planning for the 2024 event – every adviser is welcome and should pencil in May 16th 2024 to come and join us"
Building on this hugely successful first event and Timeline's impressive commitment to innovation, it's clear that the way in which the event inspired IFAs means that the next event will be hugely anticipated throughout the sector.
To find out more, visit: http://www.timeline.co/