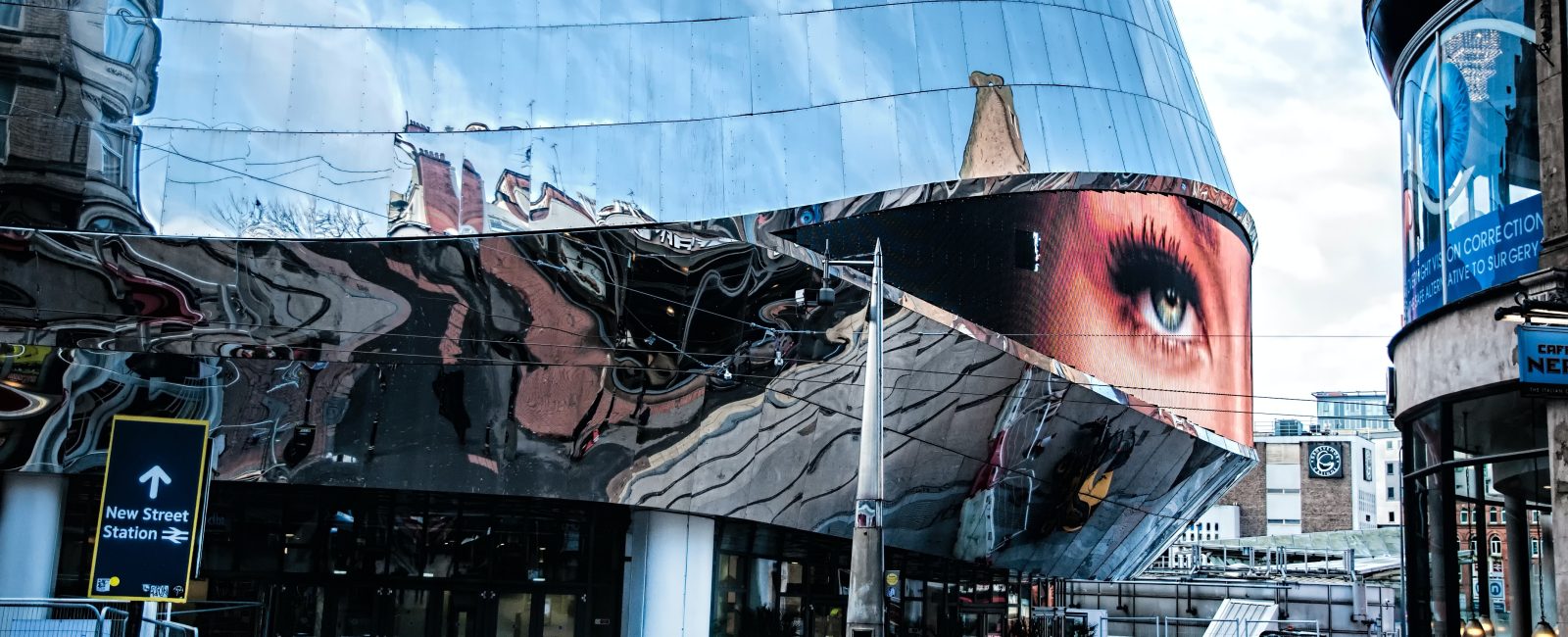 Birmingham City Break: Uncover the Vibrant Heart of England
Birmingham, the second-largest city in the UK, is a hidden treasure just waiting to be discovered. Nestled in the heart of England, it serves as a hub of vibrant culture, rich history, and cosmopolitan flair. As you contemplate taking city breaks in Birmingham, you're guaranteed a delightful blend of the traditional and the contemporary. Let us guide you through the bustling streets and peaceful corners of this ever-surprising city.
A Historical Haven
From its inception as a small medieval market town, Birmingham has grown exponentially to become a buzzing metropolis with a rich industrial heritage. The city has been a focal point during the Industrial Revolution, with a history intricately linked to manufacturing and trade.
Museums and Historical Sites
Birmingham Museum and Art Gallery

: Home to an extensive collection of art and artefacts, this museum is a gateway to Birmingham's history and its global connections.

Jewellery Quarter

: A vibrant and historically significant area, hosting Europe's largest concentration of businesses involved in the jewellery trade.
The Modern Metropolis
Beyond its historic architecture and museums, Birmingham has embraced the modern era with aplomb. Its skyline, a picturesque blend of contemporary and Victorian architecture, showcases the city's progressive spirit.
Bullring & Grand Central
A premier shopping destination, the Bullring & Grand Central offers a range of high-end brands and dining options. The striking modern architecture of this shopping hub is a testament to Birmingham's innovative approach to urban development.
Birmingham Library
The Birmingham Library, a marvel of modern architecture, houses an extensive collection of literature and provides serene spaces for study and reflection.
Nature and Parks
Even amidst its urban splendour, Birmingham has preserved pockets of greenery, offering tranquil retreats within the city.
Birmingham Botanical Gardens
A beautiful blend of landscaped gardens and glasshouses showcasing a diverse collection of flora from around the world.
Cannon Hill Park
A vast parkland provides a breath of fresh air, with options for boat rides, tennis, and a delightful café where you can enjoy a leisurely afternoon tea.
Birmingham Sightseeing Tours: A Multifaceted Experience
Embarking on Birmingham sightseeing tours is the ideal way to absorb the city's unique atmosphere. These tours guide you through an eclectic mix of historical landmarks and modern marvels, often with knowledgeable guides offering insider insights into Birmingham's colourful history and vibrant present.
Canal Tours
Birmingham has an extensive network of canals, reminiscent of Venice. A canal tour offers a picturesque view of the city's diverse landscapes, from revitalised industrial areas to modern developments.
Walking Tours
A guided walking tour helps you uncover the hidden gems of the city, including historic backstreets and iconic landmarks.
A Culinary Adventure in Birmingham
Birmingham is also a city of culinary delights, hosting a fusion of traditional British cuisine with international influences.
Birmingham's Balti Triangle
Renowned for its Balti houses, this area offers a rich culinary experience with an array of South Asian cuisines. It's a haven for food enthusiasts looking for a spicy adventure.
Michelin Star Restaurants
For those seeking a gourmet dining experience, Birmingham is home to several Michelin-starred restaurants that showcase the city's culinary innovation and excellence.
Nightlife and Entertainment
As the sun sets, Birmingham transforms into a hub of nightlife and entertainment.
Broad Street
Lined with bars, clubs, and restaurants, Broad Street offers a vibrant nightlife experience. Whether you are looking for a relaxed evening or a night of dancing, this is the place to be.
Theatre and Live Performances
Home to the Birmingham Royal Ballet and Symphony Hall, the city offers a rich selection of live performances, including theatre, ballet, and concerts.
Planning Your Trip
Before you set out to explore this vibrant city, here are a few tips to enhance your Birmingham adventure:
Accommodation

: From luxury hotels to quaint bed & breakfasts, Birmingham offers a wide range of accommodation options to suit all budgets.

Transport

: The city boasts an extensive public transport network, including buses, trams, and trains, making it easy to navigate your way around the city.
Artistic Flourish in Birmingham
Birmingham harbours a flourishing art scene that stands as a testament to the city's creative pulse. Visitors can immerse themselves in the captivating world of contemporary art at the IKON Gallery, which regularly features exhibitions from local and international artists. 
Moreover, the Custard Factory, located in the creative and digital business workspace hub of Birmingham, offers a space where you can witness the burgeoning artistic talents the city has nurtured. It's a sanctuary for art enthusiasts, housing studios, galleries, and unique boutiques where you can find exquisite pieces of art and handmade crafts. The city is not just a confluence of historical and modern attractions, but also a burgeoning centre of artistic innovation and creativity, promising inspiration and artistic nourishment to those who venture here.
Embracing Diversity: A Mosaic of Cultures
One of Birmingham's defining features is its rich cultural diversity, with communities from around the world adding layers of texture to the vibrant social fabric of the city. This multicultural tapestry is visible in various aspects of city life, from the diverse culinary scenes to the array of festivals celebrated throughout the year. The annual Birmingham Caribbean Festival is a vivid explosion of colour, music, and flavours, offering a glimpse into the vibrant Caribbean culture. 
Likewise, the Chinese New Year celebrations in the Chinese Quarter are a spectacle of traditional lion dances, martial arts demonstrations, and delightful culinary experiences. As you venture on city breaks in Birmingham, be prepared to embark on a global journey, where different cultures converge, offering a rich, inclusive, and vibrant community experience that epitomises the modern, cosmopolitan spirit of the UK.
Conclusion
As you ponder upon embarking on city breaks in Birmingham, remember that this vibrant heart of England has a rich tapestry of experiences to offer. From historical landmarks to modern attractions, lush parks to bustling markets, Birmingham invites you to uncover its vibrant and multifaceted personality. So pack your bags and set out on a journey of discovery and adventure in Birmingham – a city that encapsulates the spirit of modern Britain with a warm embrace of its illustrious past.