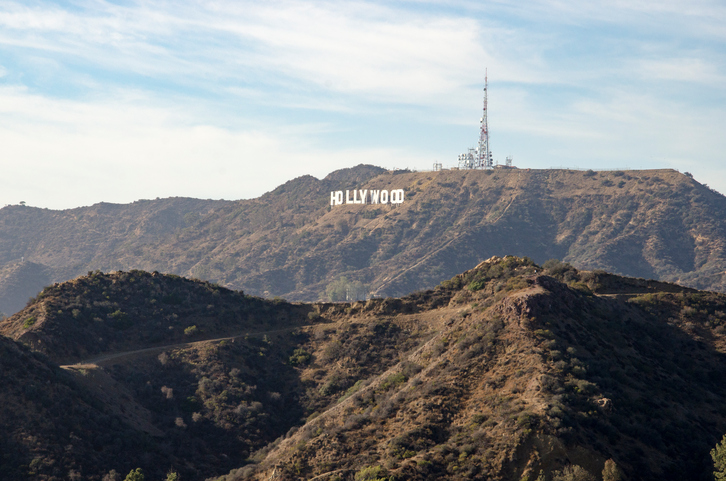 Cultural Appropriation: Is this unfortunate money spinner finally circling the drain?
Show business has a long and unfortunate relationship with cultural appropriation. Its an irreversible part of Hollywood history, ingrained by such performances as John Wayne as Genghis Khan and Laurence Olivier playing Othello in blackface makeup.
But we're now in 2017. The world is globalised, cultures have intertwined and we are no longer defined by national borders, skin colour or place of worship. So surely, appropriation in the arts is something that has been left behind in the black and white films and vintage vinyls of yesteryear? Wrong.
Cultural appropriation is rife, but A-Listers aren't getting away with it
High profile actors, musicians and personalities from the world of showbiz have repeatedly found themselves embroiled in the centre of heated cultural appropriation debates. Beyoncé was criticised for her guise as an alluring Bollywood actress in the music video for 'Hymn for the Weekend', while Katy Perry is a serial offender – appropriating everything from Geisha culture to Afro-American stereotypes in her music videos and performances.
Meanwhile in recent months, Scarlett Johansson's controversial casting in the live action remake of The Ghost in the Shell caused something of a scandal, with the filmmakers in question accused of whitewashing a quintessentially Japanese story with an overwhelmingly white cast.
While some have argued that the film needed Johansson's star power to be made in the first place, her presence didn't stop the film from haemorrhaging money, or the critics from tearing the film to shreds. The New York Times even went so far as to say "this isn't just appropriation; it's obliteration."
But if the criticism of megastars like Scarlett Johansson and Beyoncé are anything to go by, cultural appropriation and "race-bending" has fallen out of favour with a large amount of the public. Buoyed by online forums where communities can discuss the issue, awareness of non-Western cultures is better than ever before and many people are unwilling to let offenders get off lightly.
Is it appropriation or is it appreciation?
There's an argument to say cultural appropriation is actually appreciation of a culture. In reality, cultural borrowing is inevitable – language, cuisine, religion and folklore have all been heavily influenced by centuries of migration. In this sense, it could be debated that Western cultures adopting non-Western norms is an outcome of 21st century globalisation.
This is perhaps best summed up by Indian installation artist Owais Husain, who regularly explores themes of migration and identity in his work. He said: "We are all immigrants, driftwood in a ceaselessly dysfunctional world where a flux of identity in the nuclear and larger domains are elements of human nature."
If we are all immigrants in this globalised world, then it can be easy to see how celebrities and artists might think they are entitled to the cultures they so admire. Back in 2014, Katy Perry responded to criticism regarding her repeated appropriation in an interview with Rolling Stone. The "Swish Swish" singer defended herself and argued that her intentions were pure. "I guess I'll just stick to baseball and hot dogs, and that's it," Perry said. "Can't you appreciate a culture? I guess, like, everybody has to stay in their lane?"
In one sense the answer is yes, culture can be appreciated, but not in the way Katy Perry 'appreciated' Afro-American stereotypes in her "This Is How We Do" music video. Donning a braided ponytail closely followed by cornrows, Perry plays into the tired trope of African-Americans loving fried chicken and watermelon. It's a visual spectacle, but it also fails to recognise the historical significance of these hairstyles and expressions which can be traced back to oppressed black women in America. This is where the issue lies.
Why is cultural appropriation such as contentious issue?
It should be known that Perry has since apologised for appropriating various cultures, but her naivety earlier in her career is the perfect example of why cultural appropriation is such a controversial topic.
Taking intellectual property, traditional knowledge, cultural expressions, or artifacts from someone else's culture is not flattery or appreciation, particularly when the offending individual is from a privileged white background. Many cultures, religions and minority groups have been repeatedly undermined throughout history, and appropriation in the entertainment industry is only prolonging this exploitation.
The fact that appropriators are still being praised (or at least being given attention) above those that are indigenous to the culture makes it clear that we have a problem with appropriation, not admiration. As The Daily Dot so aptly put it, "until black people and other minorities are not systematically oppressed, this will always be considered appropriation."
A prime example of this occurred when Giuliana Rancic criticised Zendaya Coleman for wearing dreadlocks to a red carpet event, stating that they made her look like she smelled like weed. This statement is even more troubling when you consider that Rancic had in the past complemented Kylie Jenner for a similar hairstyle; saying that the white model's dreadlocks made her look "edgy".
Hopefully, the public backlash against cultural appropriation is finally going to get the message across to the privileged who are under the impression that cultural appropriation is an edgy fashion statement, or, worse still, an effective way to make money. Because if the box office and the Twittersphere are anything to go by, this impression is wholly mistaken.