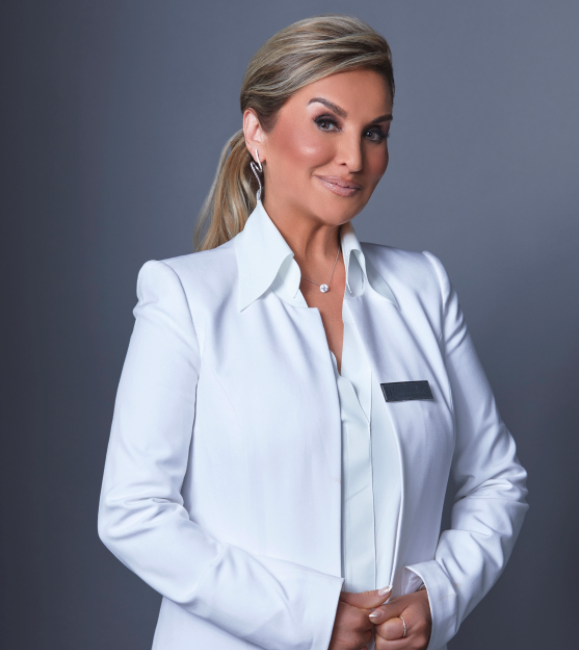 The Roya Treatment: Doctor Roya's Five C's Provide Unmatched Results
When it comes to preventative therapies and cosmetic solutions, there is none other than Roya Hassad at the top of the industry. You can break out the metaphoric red carpet, as Dr. Hassad has built and attained one of the most respected and notable careers in the medical field of anti-aging.
Having founded the Hope, Life and Dream Centers throughout the state of New York, Dr. Hassad's name immediately comes to the forefront for those looking to make a positive change to their health and image. As one of the industry's leaders, Dr. Hassad is truly a leading expert in many cosmetic treatments. From weight loss to anti-aging, Dr. Roya Hassad has positively changed and impacted the lives of thousands of clients.
To provide all patients the highest level of commitment and care, Dr. Roya Hassad leads the way with what she refers to as "The Five C's." Dr. Roya Hassad pledges to provide all patients with the absolute best level of service and care, summarized by The Five C's –
Comprehensive
Cutting Edge
Compassionate
Connected
Concierge
While providing every client a complete and thorough evaluation, Dr. Hassad's comprehensive analysis of each patient allows her to develop a specialized, individual patient plan. Using the industry's leading technologies and sciences, Dr. Roya Hassad offers only the most cutting edge solutions, providing each patient with multiple options for their desired goals and needs.
Compassion for every patient comes naturally to Dr. Hassad, as she seamlessly provides a comfortable and friendly experience for every patient. Very well known and connected within the industry, Dr. Hassad brings a broad and extensive network of industry connections to further help each client comfortably achieve the best results.
That being said, it is no question that the fifth and final C, concierge, comes naturally as well, providing every client the best experience from start to finish.
With such a well known and positive reputation throughout the state of New York, Dr. Roya Hassad is an easy choice for anyone seeking to make a positive change in their life. Be it preventative health or a cosmetic solution, Dr. Roya's team specializes several cosmetic services, including but not limited to CoolSculpting, Botox, filers, laser therapy, weight loss procedures and other preventative care and aesthetic services.
Dr. Roya's wide range of options and treatments ensures that every patient will successfully find the options and procedures that work best for them. With so many options and advances in today's industry to choose from, it is important to work with somebody that understands and specializes in each one in order to help you achieve the best results. Dr. Roya's extensive knowledge and experience makes her an easy choice for those interested in such treatments.
Though knowledge and experience are incredibly important for any medical or cosmetic treatment, Dr. Roya Hassad's compassion and commitment to her work truly separates her from the rest. Having made the decision to pursue anti-aging and aesthetic work at a young age, Dr. Roya's dedication to her life's passion is truly remarkable.
If you've been considering taking the path towards undergoing medical and cosmetic treatments to improve your image, Dr. Roya Hassad is an absolute knockout decision. Don't wait, begin living your best life now – Contact Dr. Roya today.
For more information on Dr. Roya Hassad and the Hope, Dream, Life Centers, visit http://www.doctorroya.com or follow Dr. Roya on Instagram @royahassad