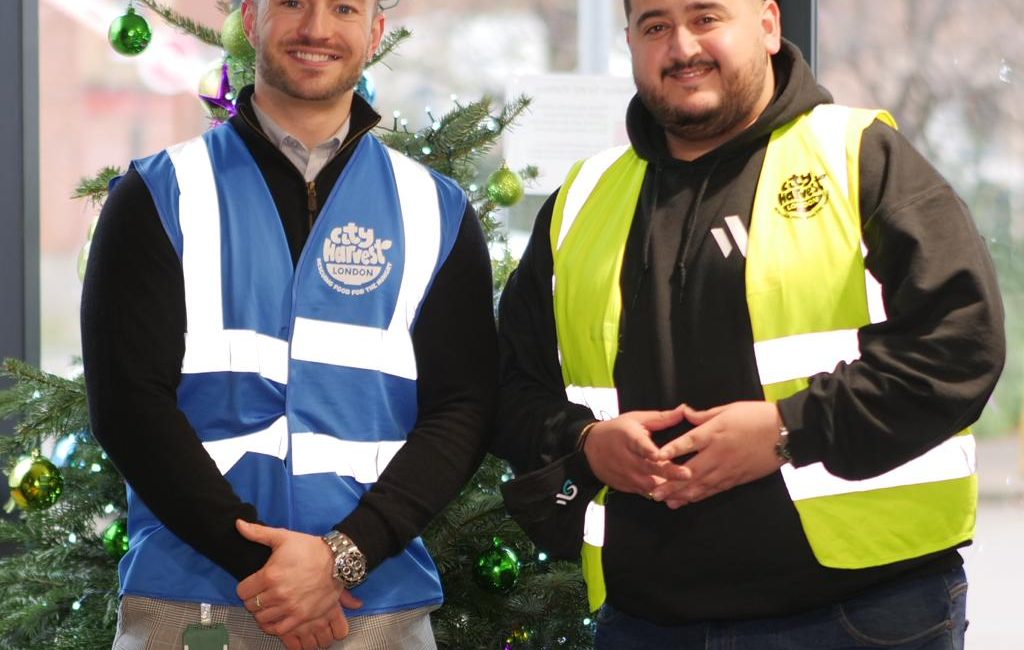 Placement portal Workscan strikes partnership with London charity City Harvest to 'Rescue Someone's' Christmas'
The two organisations are teaming up to deliver 1,230 meals to hungry people over the holidays
The founders of a highly-anticipated smart placement portal have announced a momentous charity partnership which will result in 1,230 hungry and homeless people being fed this Christmas. 
Innovative work placement website Workscan goes live in 2022 – signalling the launch of a pioneering system that matches students with employers based on multiple criteria (including skillset, personality and qualifications). Workscan staff have spent the last few months preparing for the rollout, whilst also searching for a suitable charity partner so they could "give back this Christmas". 
Food redistribution organisation City Harvest – which delivers meals to 350 charities (with an additional 350 on the waitlist) – has now confirmed Workscan as its first partner for the "Rescue Someone's Christmas" campaign – which encourages people to donate food boxes. 
Through City Harvest's vast network, Workscan will provide 360 cottage pies, 450 chicken curry and rice meals, 240 macaroni and cheese meals, and 180 vegetable lasagnas. 
Workscan CEO and Founder Ioannis Antypas said he was enormously impressed with the setup at City Harvest and was proud that Workscan was able to help get food into mouths this Christmas. 
"We wanted to give something back this Christmas, and what better way to do it than with a distribution charity – helping the homeless and people most in need," Ioannis stated.  
"We are honoured to be working with such a respected charity as City Harvest. We love what they are doing and it's a privilege to be able to help in any way we can." 
The campaign ties into Workscan's vision of "building a better tomorrow" – with the company's soon-to-launch portal prioritising brighter futures for students and employers alike.  
Dan McAlpine, Head of Food at City Harvest, said the experience with Workscan so far had been "fantastic" and that the new partnership would give "hundreds of Londoners access to hearty warm food this Christmas period."
Dan added: "The generosity of Workscan's 1,230 meal donation, coupled with City Harvest's rapid response outreach to 350+ charities, is how 'City Harvest Rescues Christmas' for so many people facing food poverty after an extremely hard year."
Find out more about City Harvest's 'Rescue Someone's Christmas' campaign online here. 
Discover more about Workscan's upcoming portal via the company website.